As reported the other day, Hawaii's Transient Accommodations Tax is likely increasing. But that wasn't the only travel-related increase we're seeing. The Hawaii rental car surcharge is increasing too. This, however, isn't a one-time increase. Instead, the version of the bill that went into effect spreads the impact out over the next several years.
As previously reported, House Bill 485 took direct aim at the rental car industry in Hawaii. The goal, according to the legislature, is to "balance tourism" while bolstering revenue. Governor David Ige wasn't exactly happy with this bill either, citing concerns of unintended consequences. But, unlike HB 862, Governor Ige allowed HB 485 to become law without his signature. So, get ready to pay more for rental cars during future visits to the islands.
Hawaii Rental Car Surcharge is Increasing
As originally proposed, our legislature proposed increasing Hawaii's rental car surcharge from $5 per day to $8. The change would occur at a rate of $0.50 per year beginning on January 1, 2022. However, for unknown reasons, the final amount is now $2.50, or $7.50 per day, beginning on January 1, 2027. What's more, a provision was inserted into the bill exempting renters from the fee increases if they are renting to 1) replace a car that is being repaired, or 2) had their vehicle stolen and is unrecovered or will not be repaired due to a total loss. Ridiculously, renters with exemptions must retain records of repair, total loss, or theft for two years for audit.
It's worth reminding that this surcharge is in addition to the $4.50 per day Customer Facility Charge, the 11.11% Concession Recovery Fee, the vehicle licensing fee (varies), and General Excise Tax.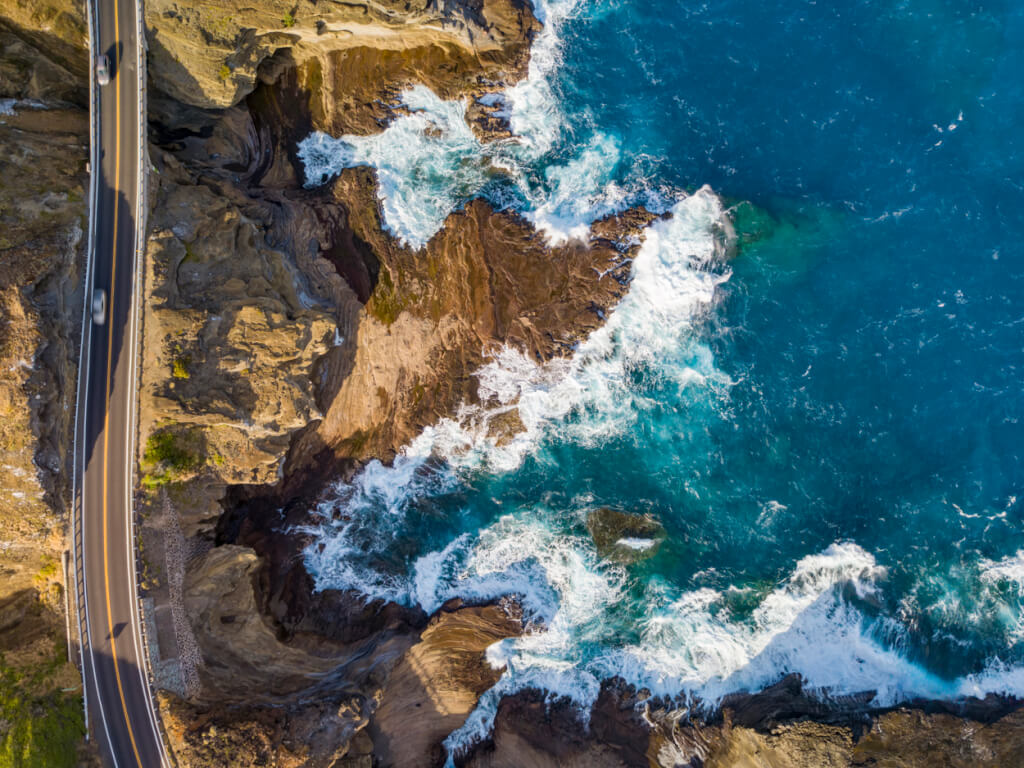 Example + Comparison
Conveniently, I've got a five-day rental coming up on Maui and another in Las Vegas. Both are for a midsize car booked with National, and both have a base price of $320. Today, my fees amount to $106.89 for the entire rental – $36.42 Concession Recovery Fee, $22.50 Customer Facility Charge, $25 Rental Car Surcharge, $7.80 vehicle licensing fee, and $15.17 General Excise Tax. Come January 1, 2022, that total jumps an additional $2.50 to $109.39. And, as of January 1, 2027, that total increases by $12.50 for a tax and fee total of $119.39.
Comparatively, my rental in Las Vegas is incurring a total tax and fee liability of $128.20. That total includes a 2% Clark County Tax ($6.40), a 10% Concession Recovery Fee ($33.00), a $4/day Facility Fee ($20), a 10% "Government Fee" ($32), a $2/day Licensing Fee ($10), and Sales Tax of 8.375% ($26.80). The biggest differences here are the much higher sales tax, the Clark County Tax, and the ambiguous "Government Fee" line item. It's worth noting, however, that Nevada does not assess a personal income tax.
Final Thoughts
In the grand scheme of things, Hawaii's car rental surcharge and the overall tax burden isn't so bad. It also isn't nearly as bad as the increases we've seen with the Transient Accommodations Tax. The amount paid is significantly less than what you'd pay in Nevada, California, etc. My only hope is that these additional revenues go towards maintaining Hawaii's new consolidated car rental centers and roads. But I'm not going to hold my breath.
Plus, while our legislature carved out a small exemption, these small increases – the rental car surcharge and Transient Accommodations Tax – do add up – especially for residents who have to travel inter-island for work, medical care, etc. And these are things that happen far more often than you think. If you live on any other island aside from Oahu, you'll likely need to head to Oahu to see a specialist. Plus, doctors, attornies, etc., frequently travel between the islands too. Undoubtedly, these added expenses will be passed on to patients, clients, etc., further increasing our cost of living.