Surf and surf competitions are hallmarks of winter in Hawaii. However, this winter isn't your typical kind of winter. Big crowds are not a good idea at the moment. So, thanks to rising rates of infection in the islands, Hawaii suspends surfing competitions indefinitely to curtail large gatherings.
As a whole, Hawaii is currently seeing an average of 100+ new infections per day, along with a test positivity rate of 3.4%. Those aren't bad numbers compared to the rest of the country, but they're not great either. And while travel is certainly part of the issue, community spread continues to be a contributing factor too. So, naturally, preventing large gatherings remains a top priority for officials.
Hawaii Suspends Surfing Competitions
Winter is big wave surf season in Hawaii. This extreme force of nature is enough on its own to draw big crowds – crowds that are difficult to control on large swaths of public beaches. Add in competitions filled with world-famous surfers, though, and the issue compounds itself. So, it's easy to see why Hawaii officials have come to the sensible and unfortunate decision to suspend all surf competitions in Hawaii for the time being.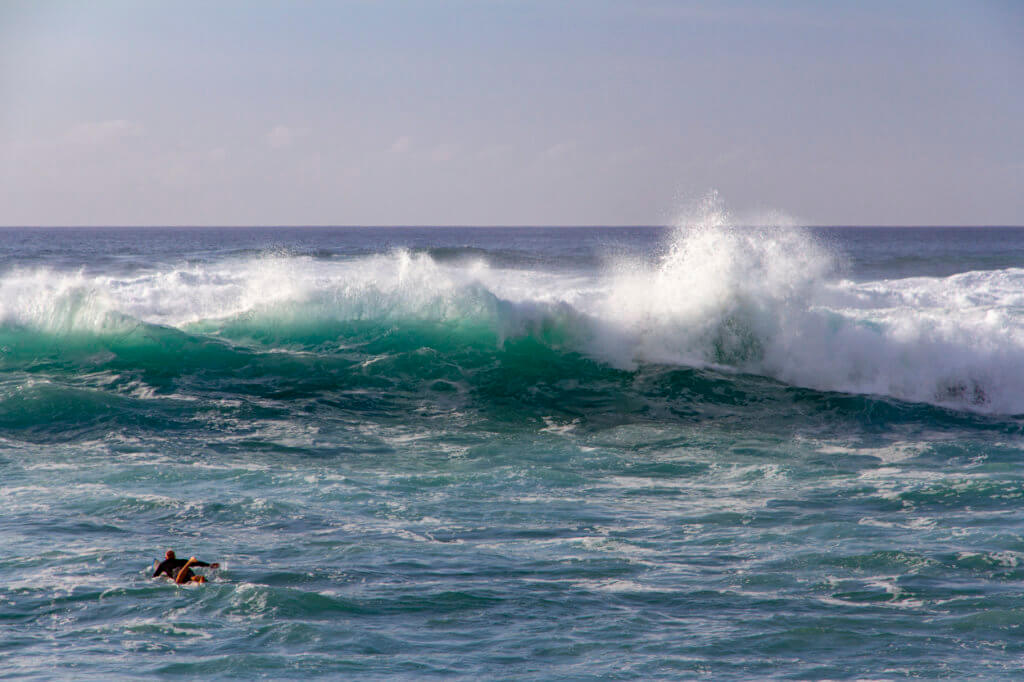 The new orders have immediate impacts on two World Surf League Meets slated to begin this month – the Jaws  Championship at Pe'ahi, Maui, and the Sunset Open on Oahu's North Shore.  It also means that the Eddie is an automatic no-go, even if the rare conditions required for the competition present themselves.
That said, one competition did take place so far this year – the  Billabong Pipe Masters at Oahu's famed Banzai Pipeline. However, the competition did get put on hold a few times after officials tested positive for COVID-19. Eventually, though, the show did go on, with local boy John John Florence clinching the title.
Final Thoughts
Again, the suspension of all surf competitions this year is disappointing. However, as we continue to deal with the coronavirus, it's probably the safest thing to do. After all, the sooner we get this under control, the sooner we can all get back to enjoying life as it used to be. But, hey, at least we got one competition in this season, right?