After a rather dramatic past few seasons, The Eddie Aikau Big Wave Invitational 2019 has a chance of happening! What's more, this year's competition, should it happen, introduces a new format with a few firsts.
As you'll recall from last year, surf's most prestigious competition was in jeopardy of disappearing altogether. Years of disagreements between the Aikau family and former title sponsor Quicksilver haunted the competition. But, last year, the contest gained new sponsors in the form of Kamehameha Schools, the Office of Hawaiian Affairs, and Waimea Valley. And this year, the contest returns again with another set of sponsors.
The Eddie Aikau Big Wave Invitational 2019
For its 34th year, The Eddie Aikau Big Wave Invitational 2019 sponsors include Hawaiian Airlines, Kona Brewing Company, L&L Hawaiian Barbeque, Turtle Bay Resort, Salt + Air Studios, Koral Productions+ Locations, dlt, Duke's Waikiki, and Waimea Valley. Perhaps bigger than the change in sponsors, though, is the change in the lineup. That's because this year a record number of women were invited to participate.
Historically, women have been woefully underrepresented at The Eddie. In fact, 2017 saw the first woman invited as an alternate, Keala Kennelly. But this year, Kennelly is a full-fledged invitee, along with Paige Alms, Emi Erickson, and Andrea Moller. Female alternates include Bianca Valenti, Raquel Heckert, Justine Dupont, Silvia Nabuco, and Laura Enever. And, of course, expect to see other luminaries such as Bruce Irons, Kelly Slater, John John Florence, Derek Ho, Garrett McNamara, Jeff Clark, Mike Ho, Mike Parsons, Peter Mel, and Tom Carroll too.
Go If Conditions Are Right
As a reminder, just because The Eddie Aikau Big Wave Invitational 2019 is greenlit, that doesn't mean it'll actually happen. Conditions have to be just right at Oahu's Waimea Bay for the contest to take place. In fact, last year, The Eddie didn't happen because wave heights didn't consistently reach 20 feet between December and February. And, The Eddie has only been held nine times since its inception in 1984.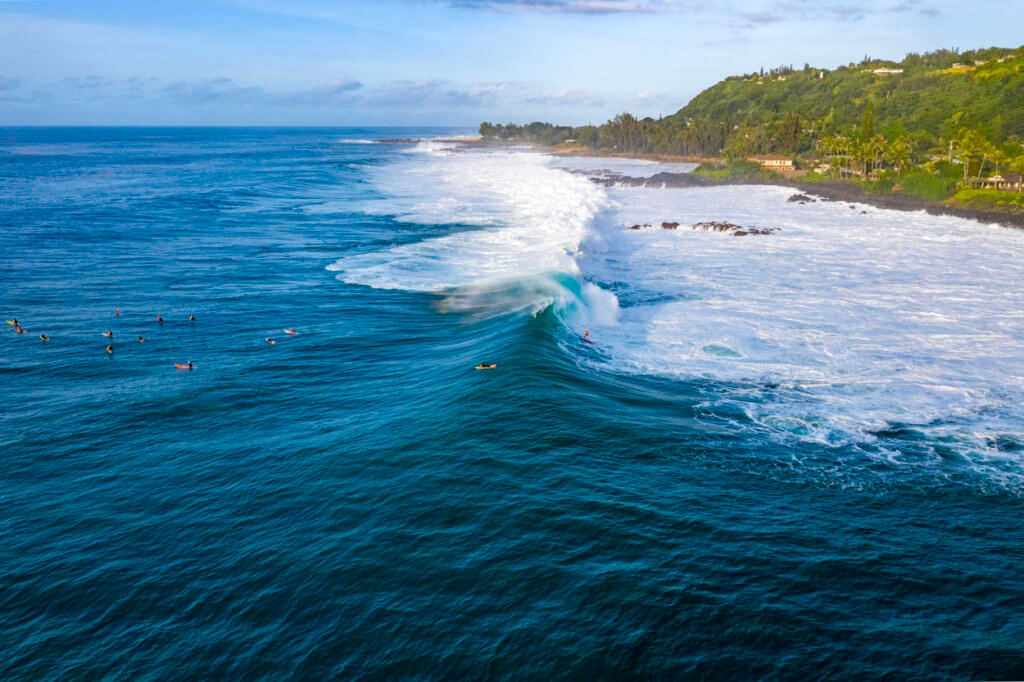 That said, a kick-off ceremony is happening on December 5 at Waimea Bay. Festivities are to include a Hawaiian blessing and live entertainment. Parking will be tight, however, so be sure to plan accordingly.
The Eddie Aikau Big Wave Invitational 2019, Final Thoughts
I'm not a big surf follower, so don't ask me who those people are up there. I know nearly nothing of the sport but I do appreciate it. More than anything else, I just want to see the waves. Waves of that size are truly awe-inspiring. But, the traffic issues up on the North Shore when the big waves roll in keep me away. Heck, last year during moderately large waves, I struggled to find parking a quarter-mile away from Waimea Bay.