Issues with unruly passengers are a major issue right now in the US. Since January 1st of this year, there have been over 4,200 such events reported. And while most involve COVID-era compliance issues, not all do. That's the case with a Hawaiian Air flight attendant hit in an unprovoked attack yesterday.
While there are no excuses to ever assault someone, flight crew attacks from raging anti-maskers at least have reasons for doing so. Yesterday's attack on a Hawaiian Airlines flight wasn't one of these, though.
Hawaiian Air Flight Attendant Hit in Unprovoked Attack
According to Hawaii News Now, the incident occured on Hawaiian Airlines flight 152 with service from Honolulu to Hilo. The flight departed the Daniel K. Inouye International Airport around 7:30 am, with the attack occuring not long after as a male flight attendant walked down the aisle. According to the Association of Flight Attendants spokesperson, Taylor Garland, the victim was collecting trash when the passenger struck him in the chest. Soon after, the passenger took another swipe at the unidentified flight attendant.
Both Garland and a spokesperson for Hawaiian Airlines say there were no escalations leading up to the incident, nor were there any disputes regarding masking requirements.
State of Hawaii Department of Public Safety Sheriff's Division later identified the suspect as 32-year-old Hilo-native Steven Sloan, Jr. Sloan was arrested after the flight returned to Honolulu for third-degree assult. He is now in the FBI's custody at the Federal Detention Center near the airport.
Thankfully, the flight attendant is reportedly in good condition, if a little shaken from the incident.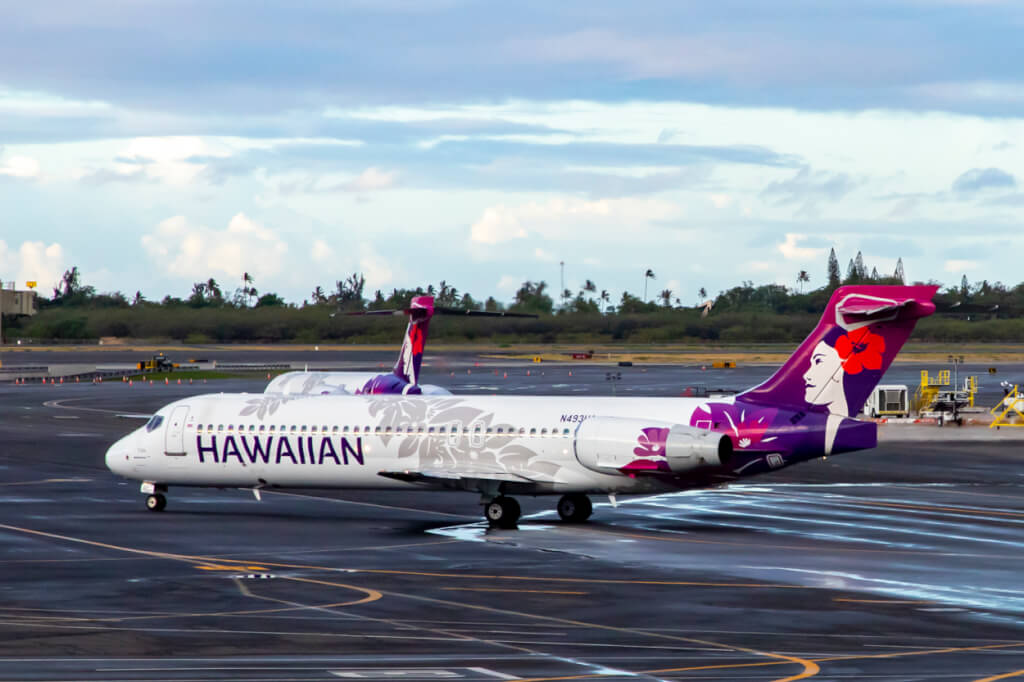 HA 22 Forced to Divert Thanks to Unruly Passenger
In a separate incident yesterday, Hawaiian Airlines flight 22 from Honolulu to Seattle had to turn back two hours into its flight thanks to an unruly passenger. The flight, which left Honolulu at 1:02 pm, took a nearly 5-hour trip back to Honolulu, arriving at 5:53 pm. Law enforcement met the flight and took the suspect into custudy. Fortunately, unlike the earlier incident on HA 152, no one was assulted on this flight. However, the airline reports that the passenger refused to comply with federal mask mandates and caused a disturbance to other guests.
Company officials went on to state that flight attendants and an off-duty pilot were able to de-escalate the situation. As a result, the decision to return to Honolulu was a precautionary one, which I think was the right call. Would I have been pissed if I was on this flight? Sure. But better safe than sorry, I always say.
Final Thoughts
I don't get why anyone thinks its ok to attack ANYONE, and especially not someone simply trying to do their job. I don't care how unpleasant flying can be – there is simply no excuse for this type of behavior. And if you're really that upset about mask mandates then 1) write your congressional deligation and 2) maybe don't fly for now? But, remember, we're still in a pandemic. If you choose not to wear a mask in a well-ventilated, open space, fine. But in a fully enclosed metal tube with no social distancing? I'm sorrry, your preference doesn't matter – public health takes precedents.
Either way, none of this type of behavior makes any sense to me at all. Especially since it seems that even the threat of going to federal prison isn't enough to deter people from lashing out. It's almost as if a huge number of people suddenly lost all sense of dignity, compassion, or common sense. Who knows? Whatever the reason, though, this is the sad reality in which we now live.