Late last year, Alaska Airlines piloted Hawaii's new COVID-19 pre-clearance program. Much as Global Entry does for US Customs screenings, Hawaii Pre-Clear allows Safe Travels participants to skip the arrival screenings when they land in Hawaii. And, now, Hawaiian Air joins the Hawaii Pre-Clear program too.
Alaska Airlines launched the State of Hawaii's Pre-Clear program on December 11, 2020, for all West Coast flights to Honolulu and Kahului. They later added flights to Kona on December 14. Kauai still has not rejoined the Safe Travels program and, thus, can't participate in Pre-Clear.
Alaska passengers who want to participate in Hawaii Pre-Clear must have their negative test results and completed the Safe Travels questionnaire when they arrive at their departure gate. Then, travelers must present these things to an agent at their departure gate. The agent will verify all of the information and issue a Pre-Clear wristband. This wristband allows you to skip the on-arrival screening in Hawaii, which means no waiting in those long lines!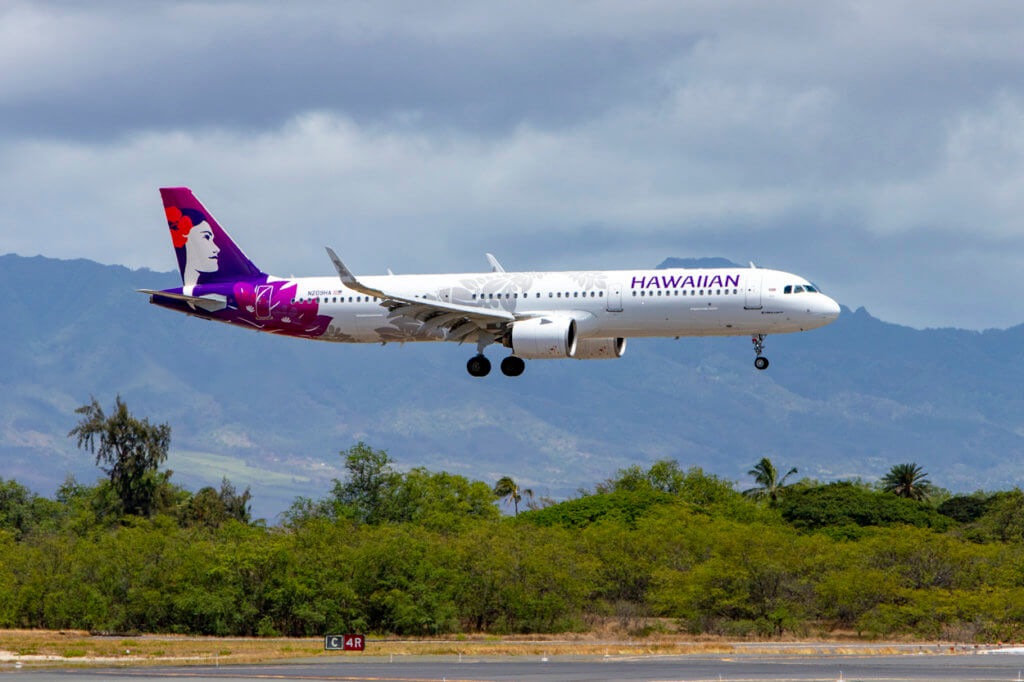 Hawaiian Air Joins Pre-Clear
Hawaiian's participation in the Hawaii Pre-Clear program works in much the same way as Alaska Air's. The biggest difference, though, is the airports you can use the service from. As of this writing, Hawaiian Air offers pre-clear at the following airports:
Boston Logan
Jonh F Kennedy
Long Beach
Phoenix
San Francisco
That's decidedly fewer airports than Alaska. That said, Hawaiian currently offers the only Pre-Clear options on the East Coast. In fact, they're the only one to offer Pre-Clear at all of their listed airports except for SFO, which is an Alaska hub. That said, Hawaiian expects to announce additional airports in the coming weeks.
Final Thoughts
It's great that Hawaii's largest airline, Hawaiian Air, finally joins the Hawaii Pre-Clear program. They are only the second airlines to do so thus far, though, and bigger issues continue to remain. One major issue is testing turnaround times. Now, I don't think Hawaii should make changes to its testing requirements, but I've been hearing many stories about testing taking too long to come back. This includes Hawaiian's mail-in pre-travel testing partner, Vault. But, with the way things are going, this isn't terribly surprising either. It is what it is. Unfortunately, traveling right now is simply a risk, no matter what.