Following United's announcement the other day, we've now learned that Hawaiian Air is offering pre-travel tests too. The types of tests they're offering, along with how much they cost is quite different.
An Update on United's Tests
While United announced that they'd offer two types of tests for Hawaii-bound passengers, the State of Hawaii has approved only one of them. Specifically, only the Abbott ID NOW test that costs $250 was approved. Or, rather, both tests were approved and State officials withdrew approval for the Color mail-in test. The reason? Officials want the testing to be monitored.
I can appreciate the reason for this reversal of the decision. But, they definitely could've handled this better. You know, maybe not approve something that didn't meet requirements to begin with?
Hawaiian Air Offering Pre-Travel Tests Too
Whereas United is offering tests at only San Francisco for the time being, Hawaiian is launching its testing program at both SFO and LAX. What's more, Hawaiian offers two different testing options at two vastly lower prices than United. Your first option is an airport drive-through shallow nasal-swab test that'll return results within 36 hours. This is, by far, the cheapest airline one at the moment coming in at $90.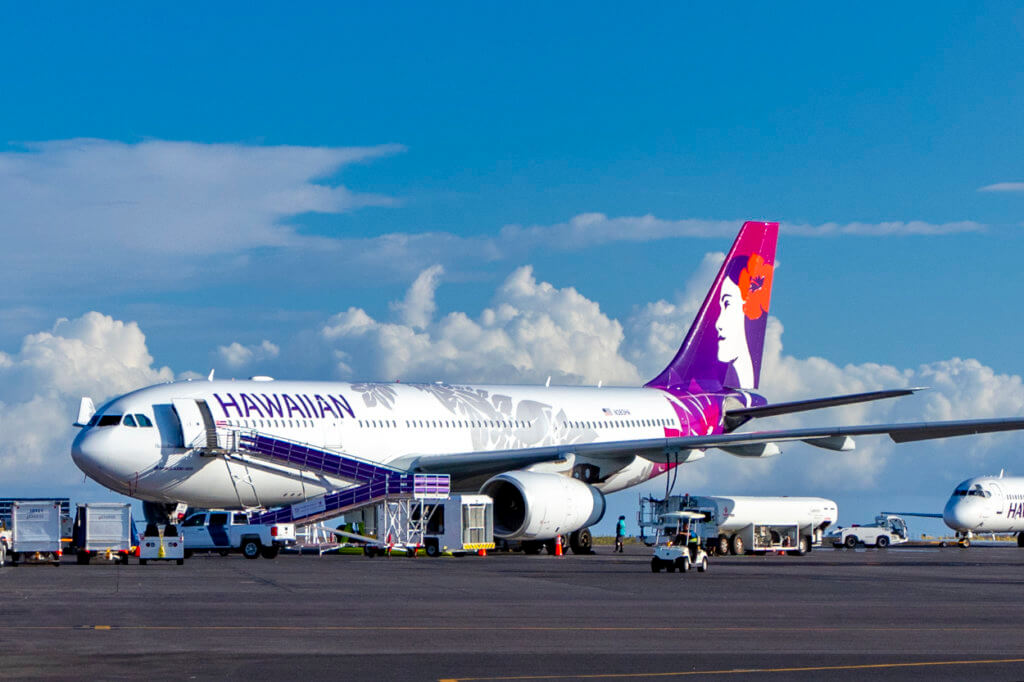 The second test option is also an airport drive-through shallow nasal-swab test. However, instead of getting the tests a couple of days before departure, you can do this test on the day of. This test costs $60 more than the other one, coming it at $150.
Testing at LAX and SFO is being provided by Worksite Labs and will be available by October 15. However, the Airline states that it is working to bring on additional testing partners and locations.
Hawaiian Air Offering Pre-Travel Tests Too, Final Thoughts
It's nice to see two airlines now offering COVID testing for its passengers. However, I find it interesting that both employe vastly different methods at very different prices. Of the two, though, United's test definitely sounds like the most convenient but is also the most expensive by far. Ultimately, however, loyalty to a specific airline or ticket price will continue to be the deciding factor when choosing an airline – not the type of COVID test on offer and its price.
On a side note, I thought Hawaiian would implement testing at McCarran at launch of the program. After all, Vegas is home to a significant population of Hawaii expats and is the most popular vacation destination from Hawaii too. But, perhaps they've been seeing more travel demand to Hawaii from California than from Vegas.