After a five year hiatus, Hawaiian Air is planning to revive Fukuoka Service. But they're going to operate the route a little differently than last time. So, hopefully, they'll find more success this time around.
Back in 2012, Hawaiian Airlines began service to Fukuoka, Japan. At the time, the route represented the Airline's third in the land of the rising sun. Initially, Hawaiian served Tokyo and Osaka, later expanding to Fukuoka, Sendai, and Hokkaido.
Initially, Hawaiian operated the Fukuoka route on a once-daily schedule. The route launched with the Boeing 767-300ER, which is no longer in the fleet, and later got an upgrade to the Airbus A330. But, things didn't work out, and Hawaiian suspended its Fukuoka service in 2014. Of course, that's about to change soon.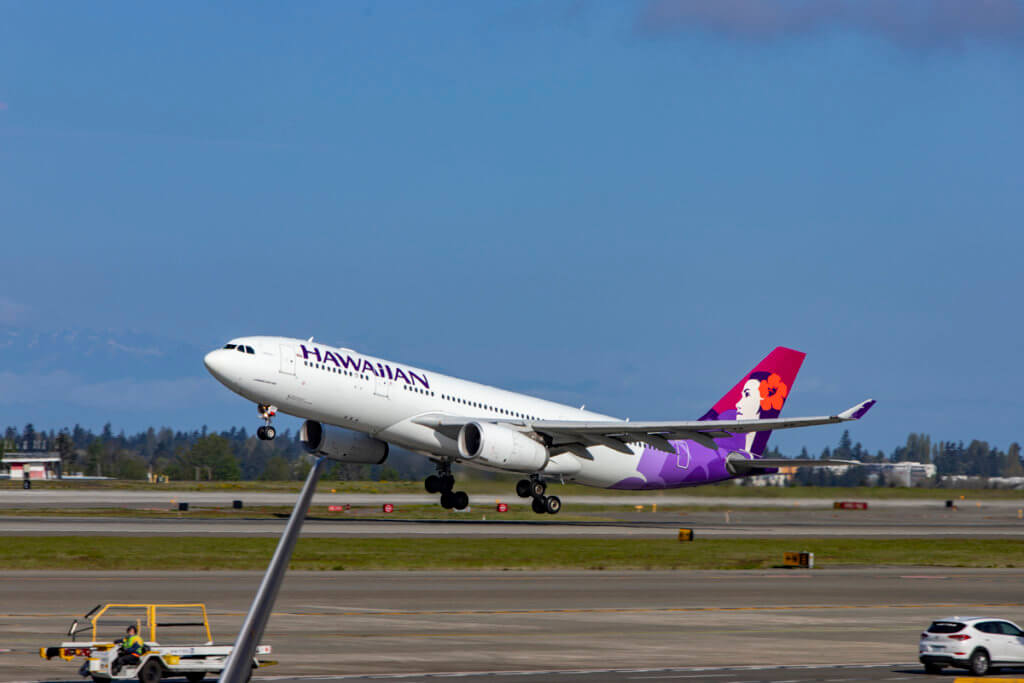 Return to Fukuoka
According to the Honolulu Star-Advertiser, pending government approval, Hawaiian hopes to restart its Fukuoka service as early as November 2019. Unlike the 2012 service, though, Hawaiian doesn't plan on offering daily flights. Instead, the Hawaii-based airline plans on operating the route four times a week. And, as you'd imagine, Hawaiian is utilizing its Airbus A330-200's on flights to Fukuoka.
Second Time's the Charm?
Some theorize the reason Hawaiian is reviving its Fukuoka service because Delta recently ended their Honolulu-Fukuoka service. And, that probably is a contributing factor to Hawaiian's decision. However, I think Hawaiian is trying to hedge against ANA's new A380 service. After all, ANA is dumping a TON of capacity into the Honolulu-Tokyo market over the next couple of years.
Further, once Hawaiian (finally) gains approval for its joint venture with Japan Airlines, JAL can provide feed for the Fukuoka flight. Heck, if Hawaiian and JAL don't do this, I'd seriously question their strategy. But, we'll just have to wait and see.
Hawaiian Air Planning to Revive Fukuoka Service, Final Thoughts
It's great to see Hawaiian bringing back its Fukuoka service. But if I'm being honest, I think they've got a major uphill battle ahead of them. From what I've heard, the flight was usually half (or more) empty. So, I think the success of this route really depends on Hawaiian building synergies with JAL.
Me? I doubt I'd fly the route on Hawaiian. Like I said in the past, I want to like the Airline, but their service is incredibly hit or miss and I hate their seats. Even Extra Comfort is uncomfortable because the lack of padding makes it feel like your sitting on a concrete bench. But, like I always say, I appreaciate greater options and champion increased competition. So, ultimately, Hawaiian's decision to return to Fukuoka is a good thing.