Heads up! If you're flying Hawaiian Air out of Honolulu any time soon, you should know that Hawaiian Airlines' check-in lobby renovations began this week.
If you've flown Hawaiian out of Maui, Kauai, or the Big Island recently, then you probably already got to experience Hawaiian's new check-in lobby. That's because all of their neighbor island stations have already received their upgrades. Honolulu is last this time around, which makes sense. After all, you'd want to test a change like this at less busy locations, right?
Honolulu Renovations
In Honolulu, Hawaiian began work on its check-in lobbies yesterday (11/18). During their work on Terminal 1's lobbies 2 and 3, they're tearing out their existing 48 self-serve kiosks and replacing them with 54 new ones. Further, the kiosks will be arranged diagonally to improve accessibility. Hawaiian also claims the new kiosks will allow passengers to get through the check-in process 30-60 seconds faster.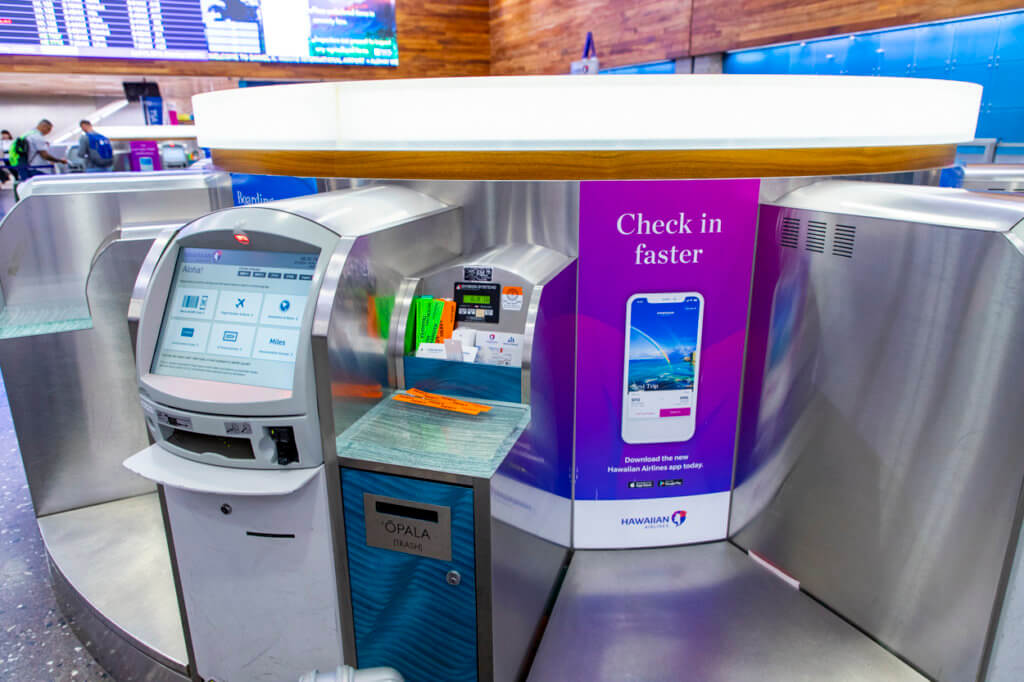 Work to replace the kiosks is expected to take about a month. However, the Airline plans to make additional improvements over the next two years. Those changes include new counters for guest services, premium check-in, and bag drop areas. They'll also modify the area to allow access to Hawaiian's new Mauka Concourse, which is slated to open in 2021.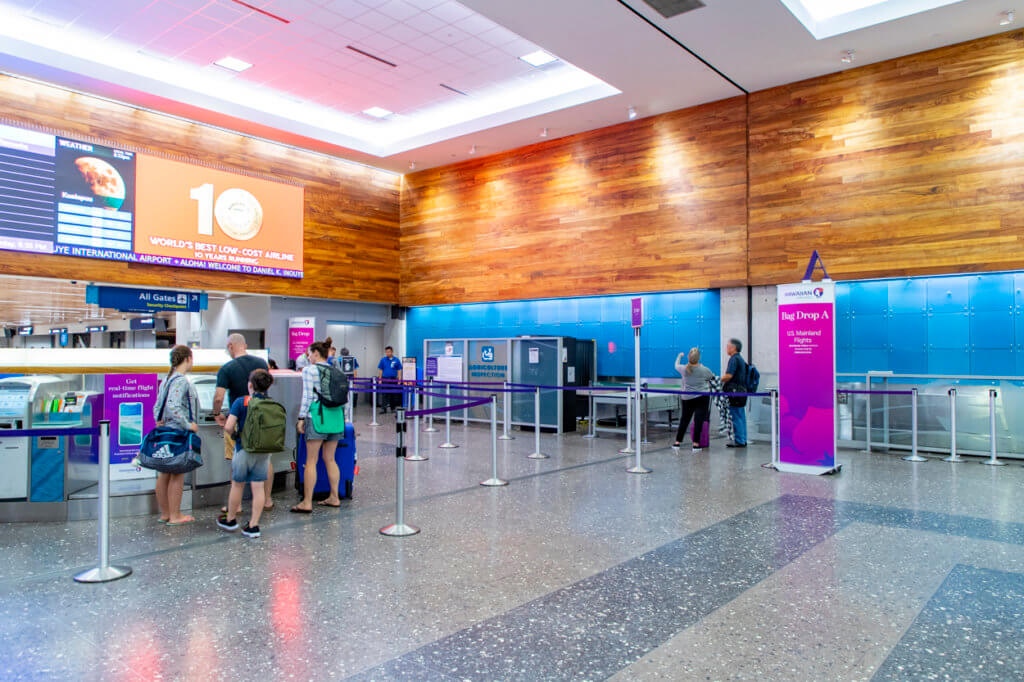 Hawaiian Airlines Check-In Lobby Renovations, Final Thoughts
It's great that Hawaiian is finally changing its awful, dated kiosk. The last time I had to use those things early this year they were infuriating. And, hopefully, the new layout will reduce confusion while optimizing queueing. But, we'll see! Or, more like you'll see. Because, honestly, I'm not sure when I'll fly Hawaiian again. With Southwest here now, they're my airline of choice for inter-island travel, while Alaska Airlines remains my airline of choice for domestic flights out of Hawaii.
That said, if you are flying Hawaiian over the next month, maybe give yourself a few extra minutes to check-in. I mean, you can check-in online, but you still need to use the kiosk to print your bag tag if you're checking a bag.