Airbus recently replaced a potential replacement for the Boeing 757. And with Hawaiian's current competitive environment, I think Hawaiian Airlines should consider the A321XLR.
A321XLR versus Boeing 757
The Airbus A321XLR is a fantastic aircraft. It takes the already high-performance A321neo and extends its range with the addition of a permanent rear center fuel tank, an increased MTOW of 101 metric tonnes, and optimized wing trailing-edge flap configuration. Those enhancements together give the XLR a range of about 4,700 nautical miles; 700 nm more than the A321neo.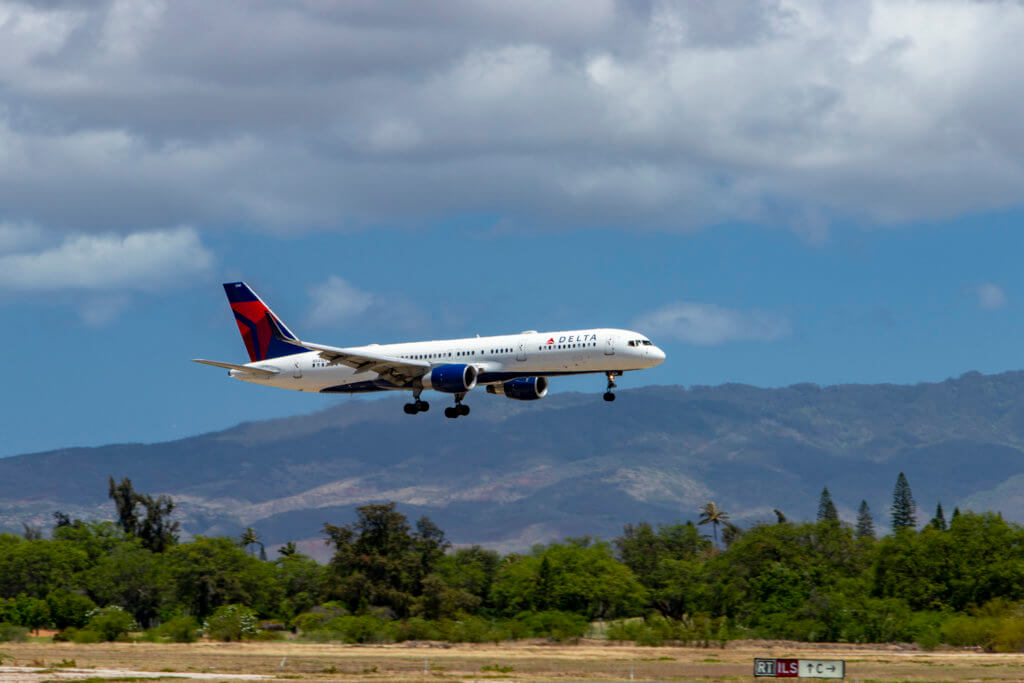 Airbus claims a 30% lower fuel burn per seat than the previous-generation competitor aircraft, which is the Boeing 757. For reference, the Boeing 757 has a similar seating capacity of 200 passengers in a two-class configuration with a range of 3,900 nm. However, the 757 has 1,670 cu-ft cargo capacity, whereas the A321neo holds 950 cu-ft capacity; the XLR will, obviously, have less capacity.
Hawaiian's A321neos
Today, Hawaiian currently has 13 A321neos in its fleet with five more on the way between now and 2020. Currently, they're configured with 16 domestic first class seats, 44 Extra Comfort seats, and 129 economy seats. And, at the moment, these aircraft are deployed to destinations on the West Coast from Honolulu, Kahului, Lihue, and Kona.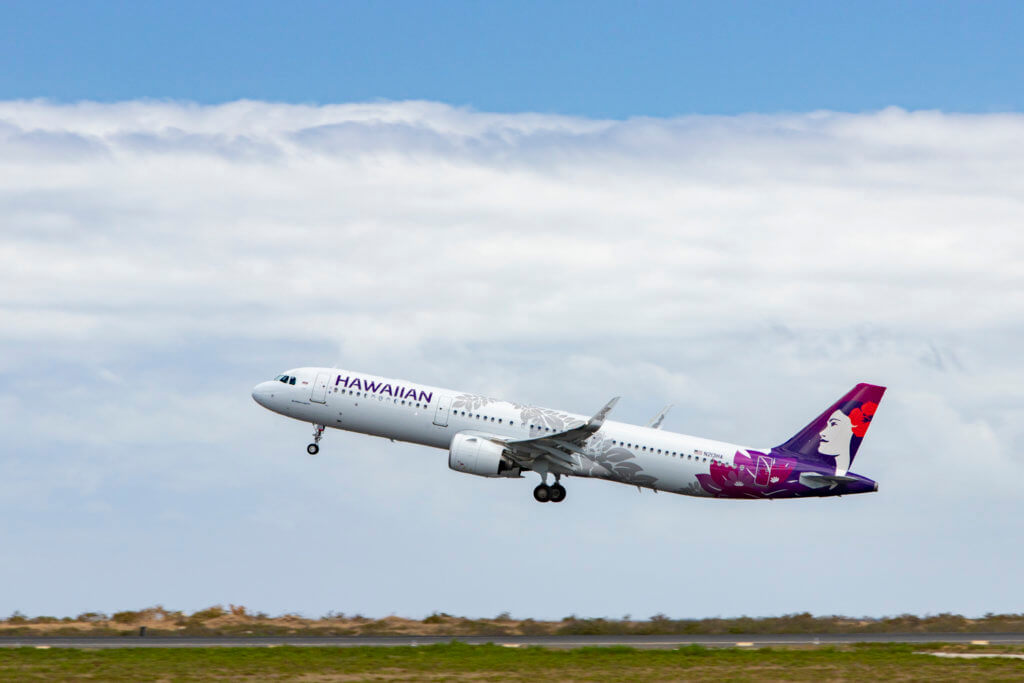 This setup makes a ton of sense. Besides Hawaiian, Alaska, American, Delta, and United all serve each of the main Hawaiian Islands from the West Coast. And that makes a ton of sense, as the West Coast is Hawaii's most significant domestic market with over three million visitors annually.
However, Hawaiian does serve other markets with its larger Airbus A330s, while others may use a Boeing 757. Those include Arizona (180,000 visitors), Nevada (103,000), Massachusettes (64,000), and New York (148,000). Massachusettes, might I add, is a new route and is intended to serve all of New England (122,000). Those arrival numbers are from the Hawaii Department of Business, Economic Development, and Tourism's (DEBDT) 2017 statistics.
Hawaiian A321XLR Potential Routes
The A321XLR's 4,700 nm range theoretically allows the plane to fly non-stop from the U.S. East Coast to Hawaii. However, ETOPS fuel reserve requirements and headwinds make such routes infeasible. As a result, all such routes like Fukuoka, won't work.
What Hawaiian can do with the aircraft, though, is open up additional routes to the American West, the Midwest, and to points throughout the Pacific. The question is, what routes have potential?
If we look at all of DEBDT's numbers, here are the cities and regions that have potential:
Colorado (168,000)
Illinois (141,000 – 384,000 region)
Minnesota (87,000 – 229,000 region)
Canada (140,000)
The aircraft also has the legs to reach Guam, Fiji, and Aukland. Of course, the A321neo could easily serve American Samoa and Tahiti too, so I doubt an XLR would end up on those routes.
Now, all of these destinations already have at least seasonal service, so that may pose a challenge. However, such competition isn't anything new for Hawaiian, and using a smaller aircraft helps to minimize risk. Plus, there's the perception that Hawaiian offers superior service that's working in their favor, even though I disagree.
My Take
The safest destinations for Hawaiian to operate are those that codeshare operators serve too. So, right off the bat, Chicago O'Hare jumps to the top of the list, as two codeshare partners, Jetblue and Turkish, fly there. Not to mention the local demand that already exists there. American currently offers direct flights to Honolulu seasonally.
Houston is another potential market, though it's a challenging one. Jetblue serves Houston Hobby, but that's Southwest's primary hub. Of course, Hawaiian can also fly out of George Bush, but that's a United hub with existing service to Honolulu.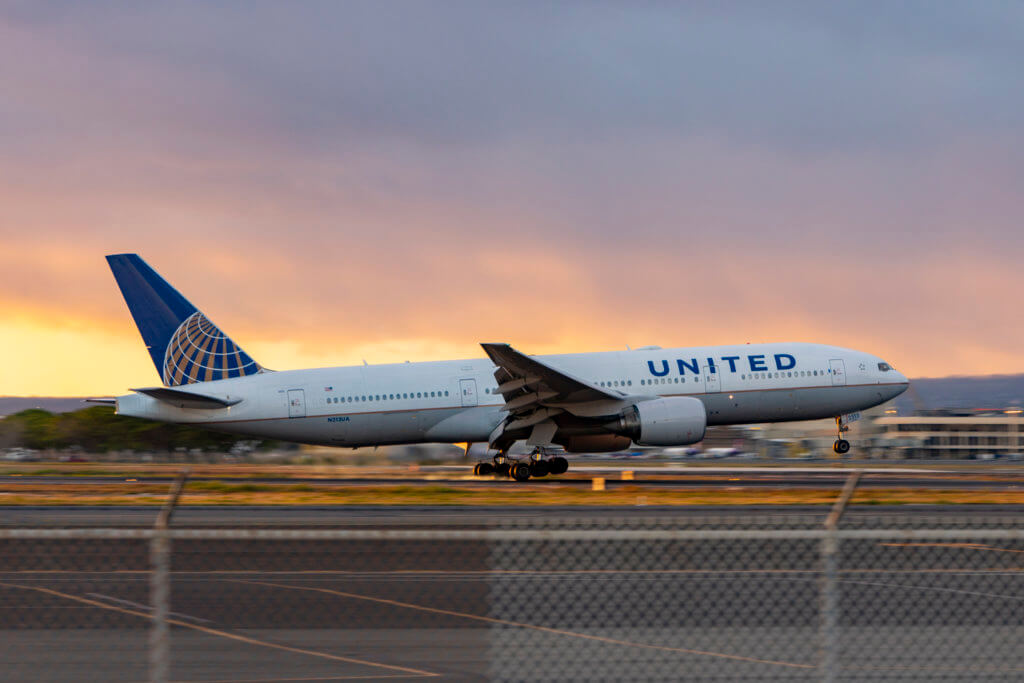 I could also see Hawaiian serving Utah in competition with Delta, especially as the tech industry continues to grow in Silicon Hills. I would also like to see Hawaiian down-gauge its Tahiti service and increase frequencies, but they can already do that with a neo.
Another potential route is Guam. Yes, it's a destination served directly by United and via its island hopper service, but Guam and Hawaii have substantial business and cultural ties.
And, despite competition from Air Canada and West Jet, Hawaiian has potential in Canada. They're another sizeable source of visitors for the islands, so Hawaiian only needs to convince Canadians to fly them for the experience over their hometown airlines. Will it be an uphill battle? Probably. But I can see it working too.
Hawaiian Airlines Should Consider the A321XLR, Final Thoughts
I'm no expert, so go easy on me. I do think, though, that the A321XLR could fit into Hawaiian's fleet nicely. Of course, they could potentially squeeze even more range out of it if they configure it with a less dense configuration.
What do you guys think?