The other day, I wrote about the Civil Reserve Air Fleet's activation by the Department of Defense. Among airlines being called up for service was Hawaii's very own hometown carrier. And, as of yesterday, Hawaiian is now relocating Afghan refugees across the country.
As I reported nearly two weeks ago, the Department of Defense is calling on six US-based airlines to assist with relocating refugees using 18 aircraft. Those airlines include United Airlines (4), American Airlines (3), Atlas Air (3), Delta Air Lines (3), Omni Air (3), and Hawaiian Airlines (2). In Hawaiian's case, that means sending two of its 24 Airbus A330-200s to help out. And while some airlines are flying overseas – but none went to Afghanistan for obvious reasons – Hawaiian is flying purely within the US. So, where is Hawaiian flying?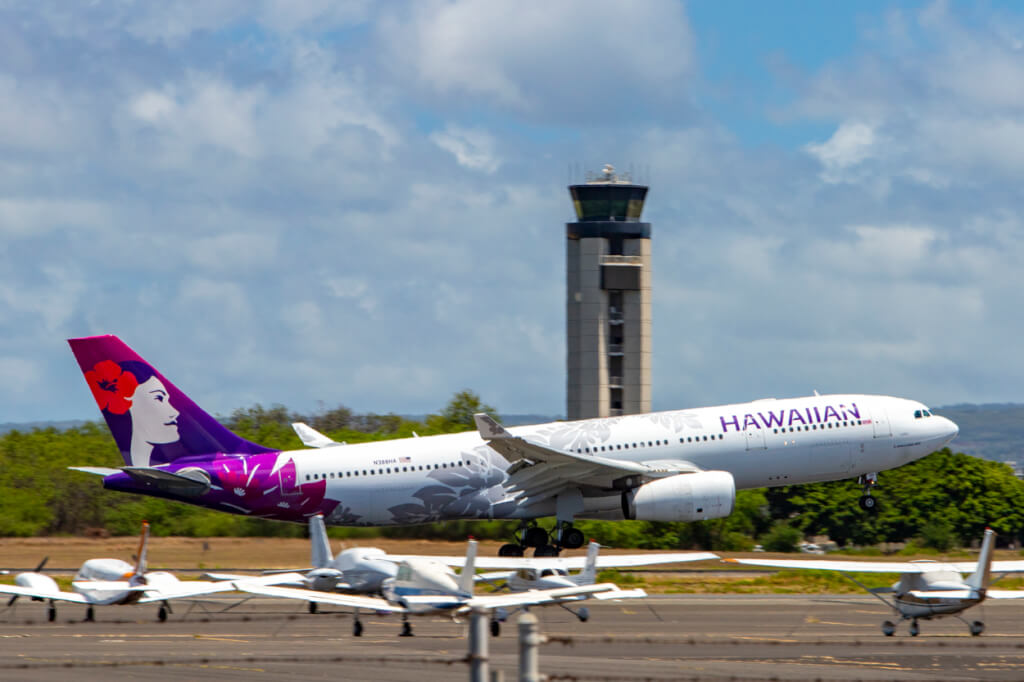 Hawaiian is Now Relocating Afghan Refugees
Company officials are the DoD won't disclose relocation plans, even purely within the country. However, we know that the first A330 left on Wednesday – N384HA. From tracking data, we can see that N384HA, named Hokupa'a (Northern Star) flew straight from Honolulu to Philadelphia. Well, on Thursday, Hokupa'a flew one roundtrip from Philadelphia to El Paso, Texas.
Now, aircraft two was supposed to head out yesterday. However, I didn't see anything in any of the tracking systems. That said, N361HA did fly to Minneapolis on August 28 and hasn't moved since. Coincidence? Perhaps. But I guess we'll have to wait and see.
What we do know is that California and Virgina are home to the two largest Afghan communities in the US. Other states with sizeable communities include Arizona, Georgia, Idaho, Illinois, Michigan, Missouri, New York, and Texas. So, who knows? Maybe Pualani will make appearances in other uncommon parts of the country. What we do know for sure, though, is that no relocation flights are coming to Hawaii simply because we don't have much of an Afghan community here.
Final Thoughts
Thanks to Hawaiian's membership in the Civil Reserve Air Fleet, Hawaiian's involvement with this crucial mission isn't voluntary. But, regardless of this, I applaud Hawaiian and its crews for its efforts. That said, my favorite airline-related story out of this whole tragedy is one reported on by Matthew Klint over at Live and Let's Fly. If you haven't seen it yet, go check it out. The short of it, though, is that an Afghan refugee that's now a pilot got to work these flights for United.
That said, Hawaiian's EVP & COO reports that the airline expects to fly up to three flights and transport up to1,000 refugees per day. All flights are between the East Coast and Midwest or the Southwest. He also expects their involvement to end by Tuesday.