Recently, United Airlines tried to snatch Hawaiian's nighttime slot at Tokyo Haneda. The slot is typically used for Kona-Haneda, which hasn't flown since pre-COVID. But now, the DOT says Hawaiian must use or lose its Haneda slots.
Back in September, United filed an application to take Delta's abandoned Haneda slots, seeking to operate flights from its hub at George Bush Intercontinental/Houston International Airport. Part of that application was a request to void Hawaiian's nighttime slots so that they could operate flights between Guam and Haneda.
United's argument is that Hawaiian is squatting on the slots, as it retains rights to it but doesn't use it. They aren't wrong. Save for a couple of oddball flights on November 1 and 3, 2023, Hawaiian hasn't operated flights on this route since before the pandemic – over three years ago now – and it doesn't look like it will recommence service any time soon. For their part, Hawaiian argues that demand isn't there for the route, which is likely true but doesn't exactly bode well for them, either.
Hawaiian Must Use or Lose Its Haneda Slots
It seems that the DOT is, at least for now, agreeing with Hawaiian. However, they also stated that Hawaiian must use or lose its Haneda slots, demanding that the airline prove that it's actually making use of them. Hawaiian has already failed to meet the first deadline, in which the DOT asked them to furnish a plan to use the slots by October 29.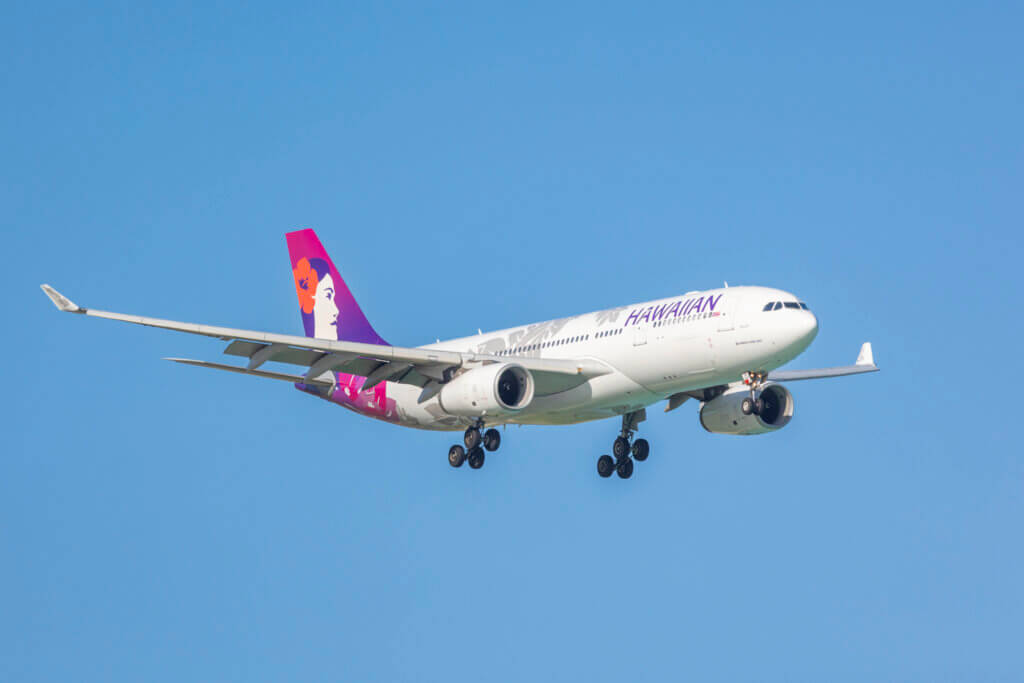 The mandate that Hawaiian must use or lose its Haneda slots puts them in a bit of a bind. The Airline is bleeding money, thanks to reduced travel demand to Hawaii and soaring operating costs. As I've covered in the past, the reasons for reduced demand include the Maui wildfires, the expenses involved in a Hawaii vacation nowadays, and exchange rates (for Japanese visitors). Of course, exasperating these challenges is the PW1100 issue, which is disproportionately impacting Hawaiian's A321neo fleet. So what is Hawaiian to do? Resume KOA-HND flights, operate them at a loss, and potentially exasperate their fleet woes? Or do they relinquish the slots to the DOT?
As of this writing, it does appear that Hawaiian is going to resume service on the route, but only once per week. Beginning November 22, it looks like Hawaiian will operate HA851 KOA-HND on Wednesdays, departing KOA at 5:35 pm HST and arriving in HND at 10:00 pm JST. The flight turns the same day, returning as HA852, departing HND at 11:55 pm JST and arriving in KOA on Thursday at 12:20 pm HST. The last flights under this schedule operates on December 20. What happens after that? We'll have to wait and see.
For its part, United can re-apply for Hawaiian's slots in the future. When? That's not clear. As far as I'm aware, the DOT hasn't given Hawaiian a definitive timeline to prove its use of the slots. And while Hawaiian appears to be making an effort to resume service, I doubt once weekly flights for about a month will be enough to convince the DOT.
Final Thoughts
Hawaiian must use or lose its Haneda slots, which is going to be a challenge for them, but is a fair mandate, in my opinion. What ultimately happens, we'll have to wait and see. The same is true of American's and United's request to take Delta's old slots for JFK-HND and IAH-HND routes, respectively. The DOT states that, due to the competitive requests, they're going to re-evaluate the requests to determine which provides the public the largest benefit and will render its decision in the next 90 days.