I'm sure we all hoped that the pandemic would be over by now. But, the reality is, it'll be at least mid-year before things begin returning to normal. So, it's no surprise to see the travel industry making concessions once again. HawaiianMiles members will be happy to hear the latest of these as Hawaiian reduces status requirements for 2022.
As you'll recall, last April, Hawaiian Air made status requirement concessions for 2021 since, ya know, travel was virtually non-existent. Well, things still aren't even halfway back to where they were. So, it only makes sense that concessions be made again this year. Even better, the concessions are exactly the same.
Reduced Status Requirements
Like last year, Hawaiian is cutting its Pualani Elite requirements in half. That means Pualani Gold now requires 15 segments of 10,000 miles, while Pualani Platinum requires 30 segments or 20,000 miles. Once you meet the required threshold, you'll achieve the status and will get to keep it throughout 2022. Pretty simple.
So, how does this look like in terms of flights? Well, to achieve Pualani Gold status using the reduced requirements, you'd need to fly:
Two roundtrips between Honolulu and Las Vegas
One roundtrip between Honolulu and Austin, plus a one-way flight between Honolulu and Los Angeles
One roundtrip between Honolulu and Boston
Two roundtrips between Honolulu and Kona, plus one roundtrip between Honolulu and Orlando
Of course, for Pualani Platinum, you'd simply double the above.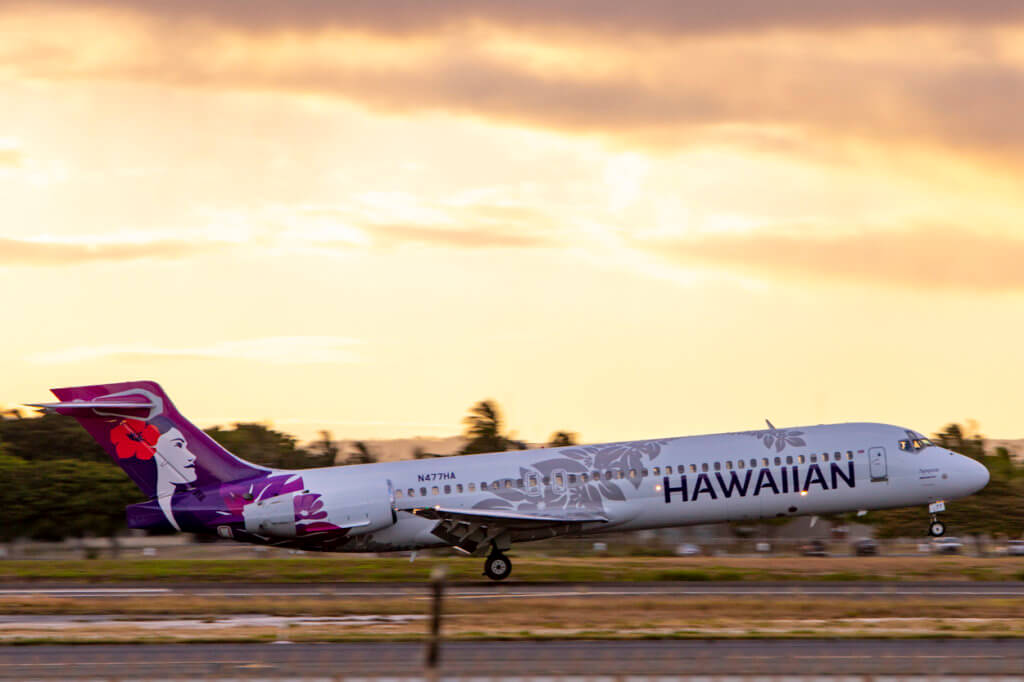 What Pualani Elite Status Gets You
So what does Pualani Elite status get you? Well, let's start with a status that you can't earn but must buy – Premier Club.
Premier Club – $300/year or 40,000 miles
Access to more seating at the time of booking
Discounted awards when booking online
Priority routing and handling when calling the exclusive reservations line
Premier Club/First Class check-in line (+2 guests)
Premier Club Access (+2 guests)
Priority TSA Screening where available
Priority Baggage Handling
First two checked bags free
Earn a minimum of 500 HawaiianMiles for each inter-island flight
Priority Boarding (temporarily suspended to promote social distancing)
Pualani Gold
In addition to the benefits enjoyed by Premier Club members, Pualani Gold members enjoy:
Complimentary fare hold on reservations
50% bonus a base HawaiianMiles earnings
Space-available complimentary upgrades to Preferred Seating (Inter-Island) at the time of check-in or at the gate
50% discount on paid upgrades to first class for Inter-Island flights
Space-available complimentary upgrades to Extra Space Seating for North America and International flights at the time of check-in or at the gate
Same-day standby for no fee on an earlier flight for neighbor island travel
Pualani Platinum
In addition to, or in place of the benefits enjoyed by Premier Club and Pualani Gold member, Pualani Platinum members enjoy:
Guaranteed access to an inter-island seat up to 72-hours before departure when booking (revenue) online
First three checked bags free
Space-available complimentary upgrades to First Class (Inter-Island) at the time of check-in or at the gate
Two system-wide upgrade certificates – one certificate is good for (one-way) flights up to 3,500 miles; redeem two for flights over 3,500 miles
Six system-wide upgrade certificates after earning 55,000 miles plus an additional certificate every 10,000 miles
Hawaiian Reduces Status Requirements for 2022, Final Thoughts
Whenever I do these posts detailing Hawaiian's Pualani Elite statuses, I'm always surprised by how many benefits you get with Premier Club membership and how similar it is to Pualani Gold status. This is especially true since the likelihood of scoring Pualani Gold upgrades is slim at best. Also, Premier Clubs are nothing two write home about. The Club at SEA or The Club at LAS are both better than Premier Club lounges. In fact, the only time I've ever wanted Premier Club access is when flying out of KOA. I hate that airport.
But, anyway, I think it's smart that Hawaiian is doing this. Alaska Airlines is already offering 50% more elite qualifying miles for flights through June 30, 2021.