Following the footsteps of the four larger legacy US carriers, Hawaiian says aloha to change fees too. But, Hawaiian is, by far, being the most generous in terms of the number of routes covered under this policy change.
As you'll recall, United kicked off a chain reaction that saw most US carriers drop their change fees. The last to drop the fee up to this point was Alaska Air, which made its announcement on Tuesday, September 1. But, now, it's Hawaiian's turn.
Hawaiian Says Aloha to Change Fees
Beginning yesterday (September 3), Hawaiian Airlines eliminated ticket change fees for ALL FLIGHTS. Yes, that means no more change fees on inter-island flights, flights between Hawaii and the U.S. mainland, and flights between Hawaii and international destinations. The one caveat is that Main Cabin Basic fares don't qualify. But, for all Main Cabin, Extra Comfort, of First/Premium Cabin fares, you're golden.
Of course, like everyone else, Hawaiian has COVID exceptions in place through the end of the year. So, at least through December 2021, even Main Cabin Basic passengers can change their flight without paying a fee.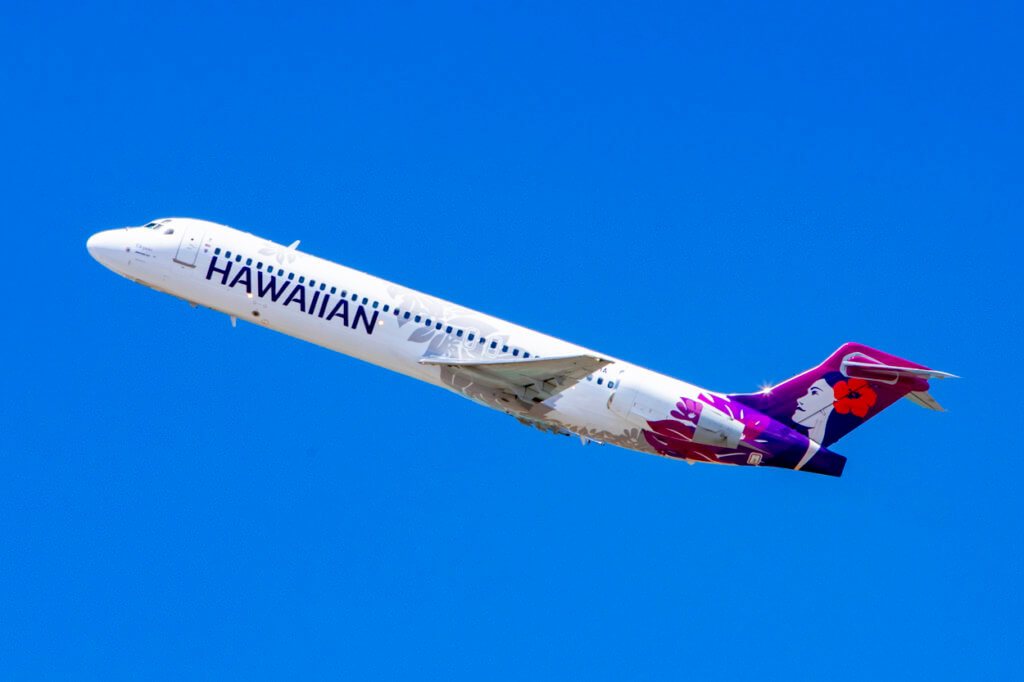 Destinations
Now, Hawaii is a much smaller airline that the other four that already eliminated change fees. That (and probably IT limitations – they have many) contributed to the decision to make this policy change universal. At any rate, here's what Hawaiian's pre-COVID destinations list looked like:
Aukland, New Zealand
Boston, MA
Brisbane, Australia
Fukuoka, Japan
Hilo, Big Island, HI
Honolulu, HI
Ho'olehua, Molokai, HI
Kailua-Kona, Big Island, HI
Kahului, Maui, HI
Lanai City, Lanai, HI
Las Vegas, NV
Lihue, Kauai, HI
Long Beach, CA
Los Angeles, CA
New York City, NY
Oakland, CA
Osaka, Japan
Pago Pago, American Samoa
Papeete, Tahiti
Phoenix, AZ
Portland, OR
San Diego, CA
Sacramento, CA
San Francisco, CA
San Jose, CA
Sapporo, Japan
Seattle, WA
Seoul, South Korea
Sydney, Australia
Tokyo, Japan
As you can see, Hawaiian serves nine international destinations plus one US territory out of 31 destinations overall. And, for now, they're the only airline to offer zero change fees to destinations outside of North America.
However, at the moment, Hawaiian has suspended most of its routes due to the drop in demand stemming from COVID-19. Though, hopefully, most of these suspensions will come back in time. Plus, in the future, Hawaiian may even begin service to other destinations across Asia and Europe. However, with the delivery of their Boeing 787s being postponed, we're a ways off from seeing that happen.
Hawaiian Says Aloha to Change Fees, Final Thoughts
I'm sure this change isn't something Hawaiian wanted to do. After all, they're in a not great place financially. But, it is necessary to remain competitive and to give consumers more confidence in flying. And, I, for one, am glad that they've made this change. After all, aside from price and service, I jump shipped to Southwest for my inter-island flying because of their flexibility. It's a decision that helped me greatly in dealing with changes necessitated by COVID.