Recently, I reviewed Hilton's top Aspire card after a year of ownership. Today, I'd like to cover their mid-tier card, which is the one I think makes sense for most of us to have. So let's get started with my Hilton Surpass 2022 review.
While the Hilton Aspire card by American Express is an excellent card, it isn't one that often sees use. As I mentioned in that card's review, it's a great card to have for its annual certificate, status, and for making Hilton purchases. Outside of that, though, it isn't a card I'd reach for regularly. That's not the case with the Hilton Surpass.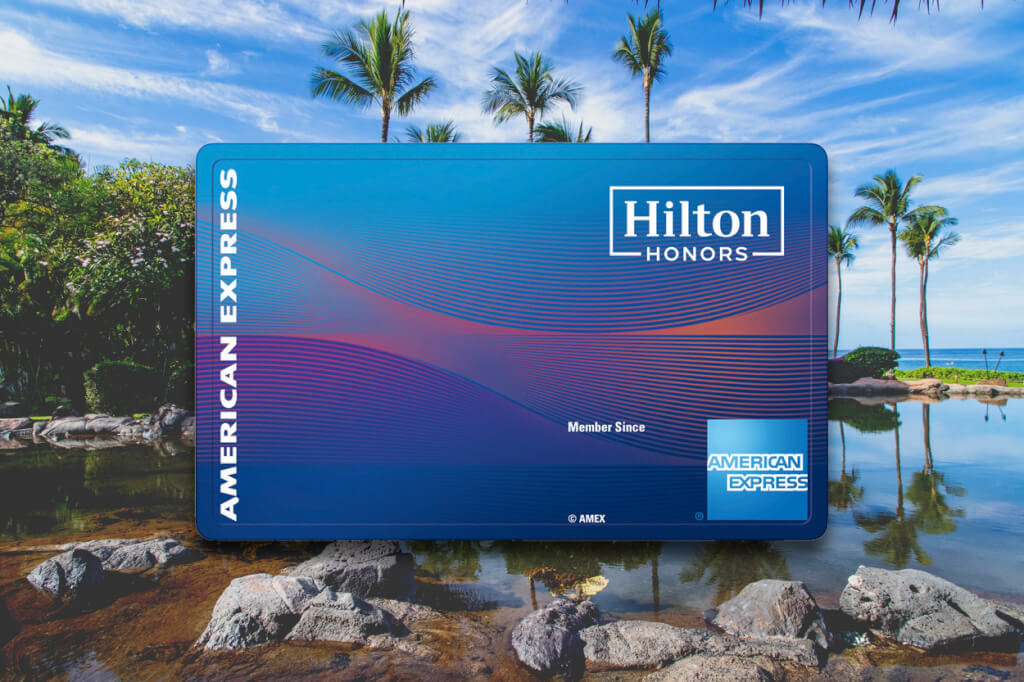 Hilton Surpass 2022 Review
Like the Aspire review, let's kick off my Hilton Surpass 2022 review by going over the card's major benefits.
$95 annual fee
Hilton Honors Gold Status as long as you have the card
Earn Hilton Honors Diamond Status each year you spend $40,000 on the card
12x points at Hilton
6x points at U.S. restaurants, gas stations, and supermarkets
3x points on everything else
Secondary car rental damage waiver
Global Assist Hotline access – not "Premium" like the Aspire
This card carries far fewer benefits than the Aspire, which is to be expected at this price point. The major difference, however, is how its points earnings are structured. Whereas the Aspire focuses primarily on travel spend, the Hilton Surpass awards you more for everyday spend. Sure, I know some will argue that you should accrue Membership Rewards points instead and then transfer them over, but if you know you want to stockpile Hilton points, using the Surpass card gives you a better earn rate.
Then, of course, there's the fact that Hilton Gold members get the same F&B credit that Diamond members do. That means enjoying a $10 to $25 credit per night for you and up to one companion. If you travel with someone else, you could easily wipe out your card's annual fee with just a two-night stay. Beyond this, though, Gold status has little utility. I wouldn't expect any upgrades to clear as a Gold member.
And that's about it. As you can see, there isn't a lot of utility to this card. This is the card you get primarily if you want to use it to earn Hilton Honors points on everyday purchases. In fact, if you can handle paying both annual fees and stay with Hilton enough, it might even make sense to have both the Surpass and Aspire in your wallet.
Hilton Surpass 2022 Review, Final Thoughts
For me, the Hilton Surpass hasn't earned its keep thus far this year. Thanks to fantastic grocery and gas bonuses across several Chase cards this year, my Hilton Surpass saw very little use and earned me only 4,848 points worth $24.24. Moreover, since I have the Hilton Aspire card right now, the status and the benefits of this card are useless. But, I will continue to keep this card in my wallet for the time being. I probably won't keep my Hilton Aspire card once its promotional annual fee expires – I love it, but I can't afford the $450 fee every year – so this will become my default card once again.
If you want to apply for the Hilton Surpass, please you my referral link. I don't get compensation from Amex, but we'll both earn bonus points if you do!