It's been a little over a year since my Aspire saga with American Express. So, I figure it's time for me to write a Hilton Aspire card 2022 review to see how things are going after my first year of ownership.
The Hilton Aspire card is the top Hilton card issued by American Express. The other two cards are the Surpass and the plain old Hilton Amex. I've actually had all of these cards and still have the Surpass. And there's a good reason for this – all of their cards do very different things. But that's a discussion for another time. Today, I want to focus on their top offering.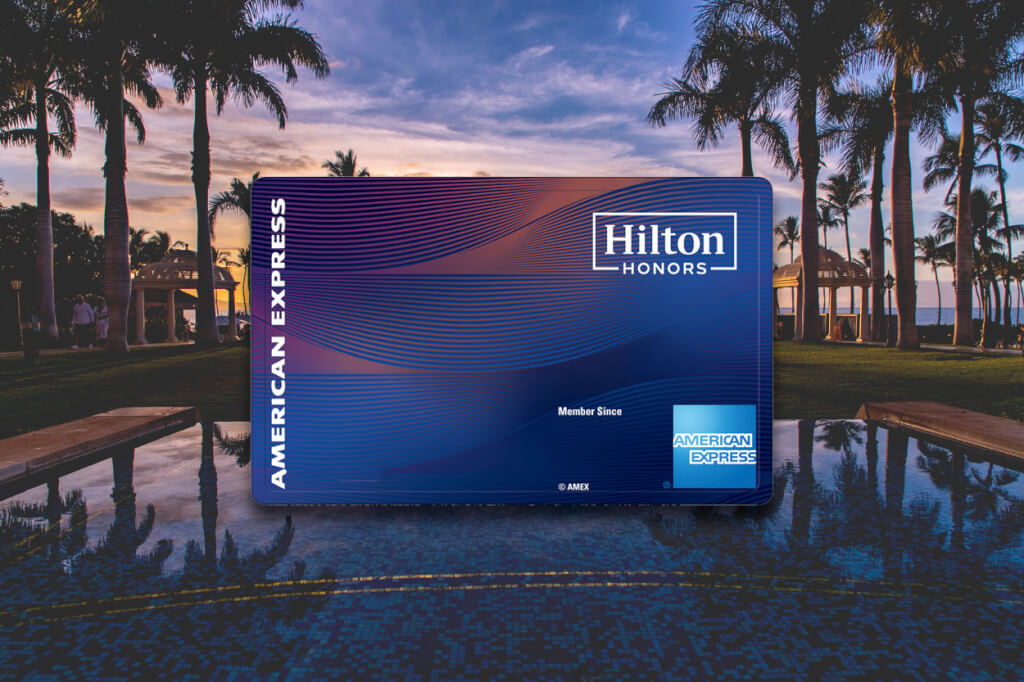 Hilton Aspire Card 2022 Review
I'm sure many of you are familiar with this ultra-premium card already. But for those that aren't, I'll start this Hilton Aspire card 2022 review by running down its main features:
$450 annual fee
Hilton Honors Diamond status for as long as you have the card
Annual free weekend night certificate – now with no weekend requirement
Get a second free weekend night when you spend $60,000 or more in a calendar year
Earn 14x points at Hilton properties, 7x on air travel booked with airlines/Amex Travel and with select car rental agencies, 7x for U.S. dining, and 3x for everything else
$250 annual airline fee reimbursement with an airline of your choice
$100 Hilton property credit when booking a minimum 2-night stay via hiltonhonorsaspirecard.com at participating Waldorf Astoria and Conrad properties
Priority Pass Select membership – doesn't include restaurants like Chase's version
Baggage insurance covers a combined maximum of $3,000 for checked and carry-on Baggage, which includes up to $2,000 for checked Baggage and up to $1,000 for any High Risk Items such as jewelry and electronics, in excess of coverage provided by the Common Carrier when your bag is lost, damaged, or stolen. However, you must purchase your entire fare on this card
Premium Global Assist Hotline to help connect you with experts (such as legal help) no matter where you are
Secondary car rental damage collision waiver (CDW)
Amex Concierge
Return protection of up to $300 per item, maximum of $1,000 per year
No foreign transaction fee
Travel Benefits
That's a lot of features, but many of them aren't actually all that great. For example, the Chase Sapphire Reserve offers better CDW (primary), its Priority Pass includes restaurants, and its baggage insurance is more flexible, though Amex's covers a higher dollar amount. The annual airline fee reimbursement is also crummy, since it only works on fees – not airfares, inflight WiFi, or even upgrades. And I'm not certain about the $100 property credit, as I heard that booking portal sometimes has higher prices.
Free Night Certificate
All that said, where this card shines is its annual free night certificate. That alone more than covers the $450 annual fee. In my case, the certificate covered a night at the Grand Wailea which, at the time, would've cost me $1,000 cash or 95,000 points.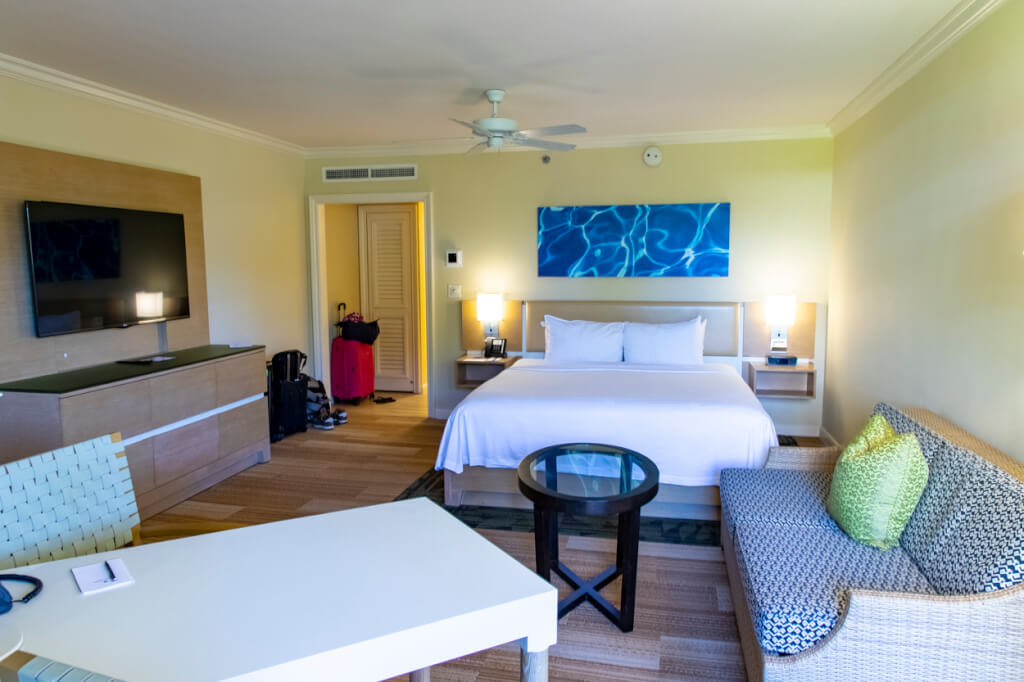 Diamond Status
Then, of course, there's Diamond status. I wouldn't rely on the status to get your a room upgrade as, in my experience, Hiltion is stingier with this than Marriott. However, the status does come with dining credits worth $10 to $25 per person (up to two) per day. In my personal experience, the credit saved me $100 at the Grand Wailea.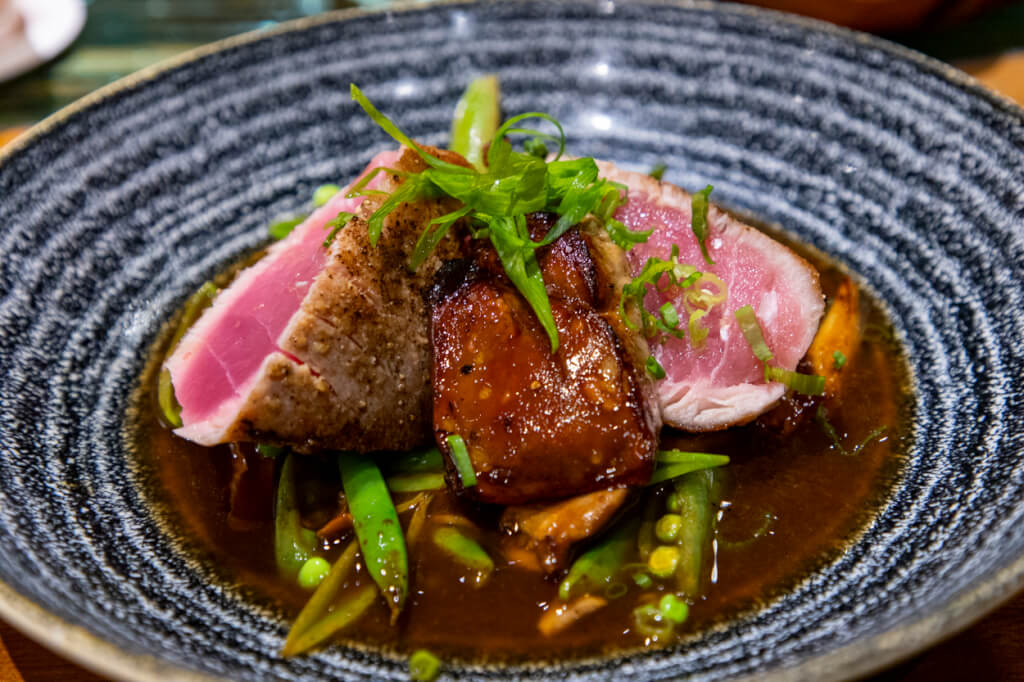 Points Earning
Because of the way in which this card earns points, I don't use it much. In fact, I use it exclusively at Hilton properties or when I can take advantage of the airline fee credit. Overall, that means I've earned 8,015 Hilton points, which is worth about $40.
Hilton Aspire Card 2022 Review, Final Thoughts
Overall, the Hilton Honors Aspire card is an exceptional value. Sure, its benefits aren't the best, but it has a couple of benefits that more than make up for it. That's why, for this Hilton Aspire card 2022 review, it's easy for me to recommend this card. Sure, the annual fee is a steep upfront investment, but if you can use the free night certificate at a pricy property, it'll more than makeup for itself. Heck, stay at enough Hilton properties, and the dining credit can more than pay for the card too. Better yet, the features that make this card worth it for me aren't ones that Amex has been changing on its other cards.