Visitors and island residents may now visit the Hokulea voyaging canoe at Ko Olina Resort.
Last year the Polynesian Voyaging Society's Hokulea returned from an epic three-year voyage around the globe.  Dubbed "Malama Honua" the voyage took Hokulea and her crew to 85 different ports in 26 different countries.  However, the most impressive part of this 47,000 nautical mile voyage is that only traditional wayfinding techniques were used to navigate.  It's the longest voyage the canoe has ever been on and is a significant feat in wayfinding.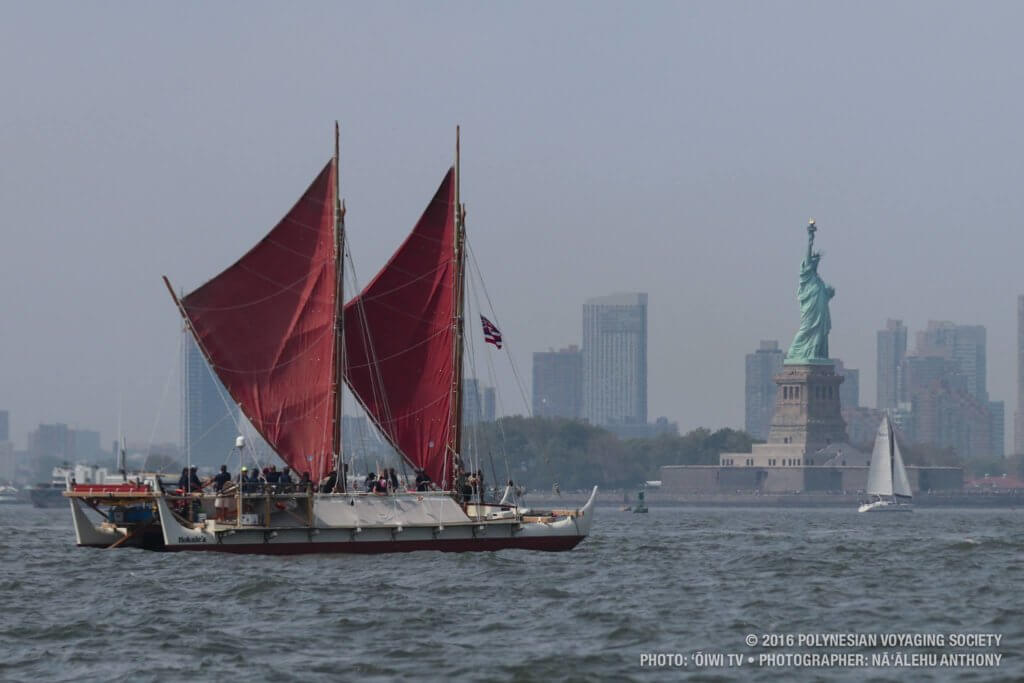 Mahalo Tour
After returning to the islands on June 17, 2017, Hokulea embarked on another journey, though one closer to home.  Her journey around the world was made possible by many around the state.  Supporting Hokulea, after all, required crew rotations, cash donations, and even HawaiianMiles donations.  And to say thanks to the people of Hawaii, the Polynesian Voyaging Society sent her on a Mahalo tour soon after returning home.  The tour will visit various ports on each island and will allow the public to visit the canoe.  The tour is also a chance to educate our keiki via school trips to the Hokulea when in port.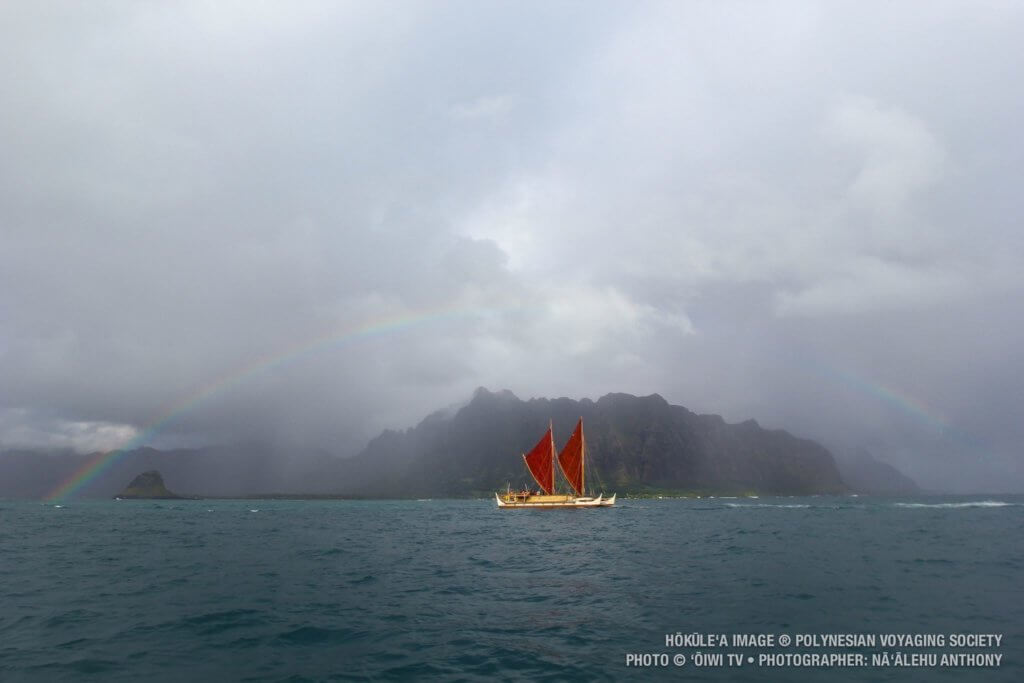 Ko Olina
Yesterday, the Hokulea made its way into the marina at the Ko Olina resort.  There she'll stay for the next three weeks with free tours available to the public.  Tours will be available from today through January 9, and again from January 22 to February 2.  Those that would like a tour should visit the Hokulea between the hours of 10 am and 4 pm on the above dates.
Hokulea Voyaging Canoe at Ko Olina, Final Thoughts
The Hokulea is a unique vessel with a long and storied history.  She is in many ways the catalyst that drove the Hawaiian cultural renaissance decades ago.  And she's also a living museum, preserving the methods of sailing and navigating used in ancient Polynesia.  However, Hokulea is seldom on public display, so if you're in the area and are interested in seeing her, now's your chance.  I bet a lot of children will want to see her too thanks to Disney's hit movie Moana.