If you've been following along with this blog of the national news, you'd know that a hurricane is barreling towards Hawaii.  So let's take do a Hurricane Lane update as it passes the islands.  And if you've forgotten, remember that transferring points to Korean SkyPass will no longer be possible soon.
Hurricane Lane Update
As of 6:00 pm HST, Hurricane Lane was making its way slowly by the Hawaiian Islands.  Though not directly impacting the Big Island, the effects of the storm began being felt yesterday afternoon.  And because of the track of the storm, the entire state with the exception of Kauai is under a Hurricane Warning.  A Hurricane Warning means that hurricane conditions are likely within the next 36 hours.  Kauai remains under a Hurricane Watch, which means hurricane conditions are possible within the next 48 hours.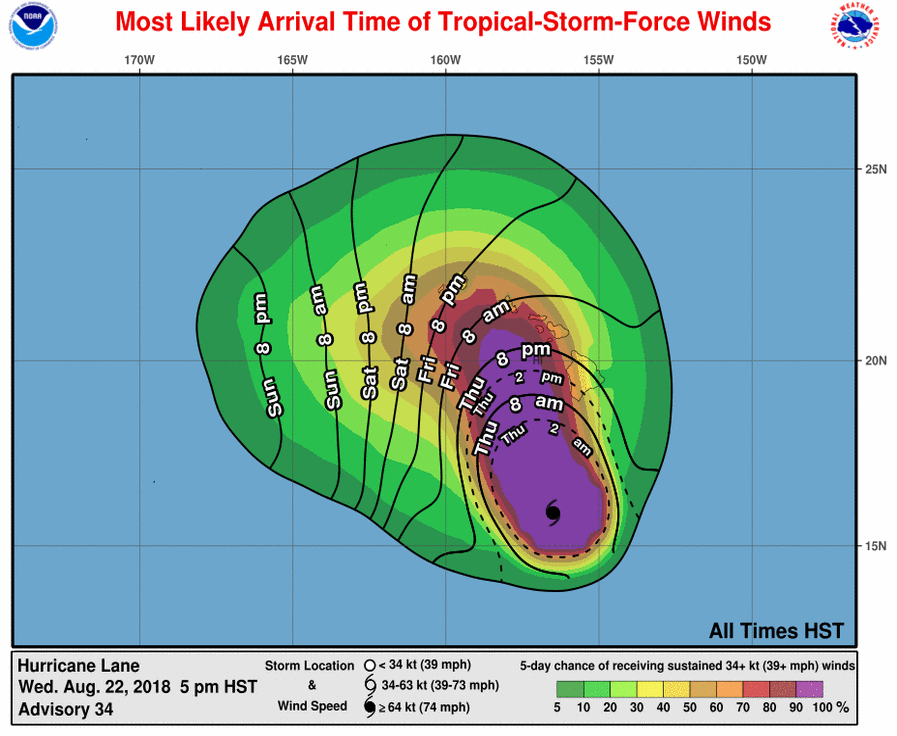 Though the hurricane is not expected to make direct landfall, impacts could still be severe.  On the Big Island, for example, up two 15 inches of rain, strong winds, and storm surge are expected.  Conditions will likely be similar on Maui.  Oahu and Kauai, on the other hand, are at the greatest risk for a direct impact.  Bear in mind, though, that things may change quickly and without warning.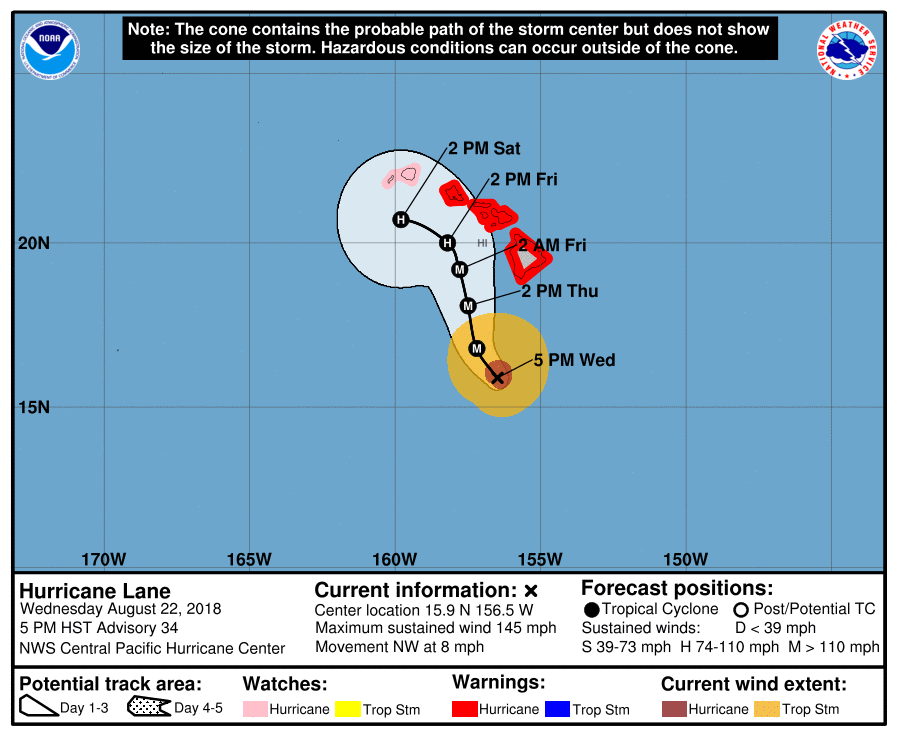 In preparation for the effects of Hurricane Lane, the State of Hawaii is closing all schools and is basically shutting down as of today.  All non-essential State and City services will likely be unavailable from today through Saturday or Sunday.  However, the storm has been slowing and its track has been difficult to predict.  So, again, things can and probably will change.
Stay tuned to local media outlets like Hawaii News Now and the Honolulu Star-Advertiser for the latest on Hurricane Lane.  And for those visiting the islands, see my earlier post to see what you should do regardless if you're already here or not.
Korean SkyPass Reminder
If you've already forgotten, last week we learned that Korean Airlines SkyPass will cease being a Chase Ultimate Rewards transfer partner on August 25.  So, this is a friendly reminder to transfer your points by tomorrow if you were planning on doing so.  Korean SkyPass miles are valid for 10 years from the date of issue.  This expiration is a hard date and is not affected by account activity.  And, of course, award rates are subject to change at any time and without notice.
I wouldn't transfer miles just because, but if you do have an award redemption in mind and have enough miles for it, then transfer NOW.  Yes, you risk not being able to find availability, but at least if the points are already there, you can always search for alternate dates.  But if you don't transfer now, then, well, you just won't be able to ever again.
As a reminder, you can fly from the Continental US to Hawaii, roundtrip on Hawaiian Airlines for 30,000 Korean SkyPass miles.  Want to fly in first class on Hawaiian?  That'll be 60,000 miles.  And if you're willing to fly on Delta instead, you can get those flights for 25,000 and 45,000 miles, respectively.
Hurricane Lane Update + Korean SkyPass Reminder, Final Thoughts
Hurricane Lane is the most dangerous storm to threaten the islands since the early 90's.  And while it looks as if it'll just miss us, we'll definitely feel the impacts of the storm as it passes.  Expect torrential rains, dangerous winds, and very large surf.  So if you're visiting Hawaii and are already here, plan on staying indoors for the next few days.  And if you aren't here yet, check with your airline before heading to the airport.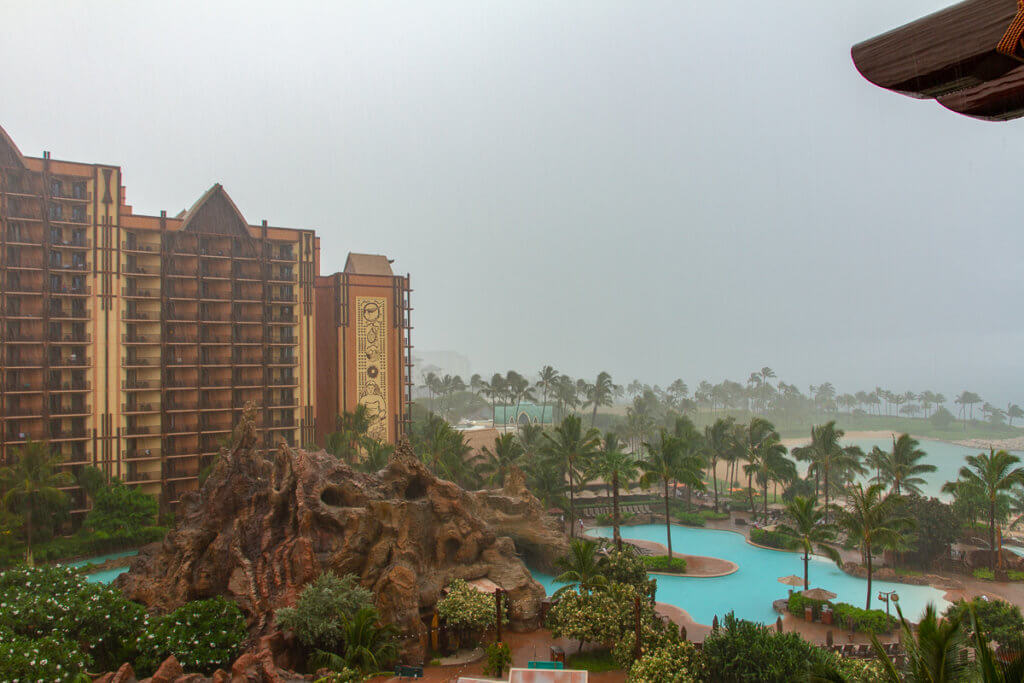 As far as Ultimate Rewards and Korean SkyPass goes, we're at the end of an era.  Our best option for cheap award flights to Hawaii from the Continental U.S. will be gone tomorrow.  But, again, there are other options, albeit not as great ones.  And, again, stay tuned for my analysis of our remaining Ultimate Rewards award options.