Last month Iao Valley State Monument was temporarily reopened during a pause in restoration work.  But an Iao Valley State Monument restoration update from the State of Hawaii Department of Land and Natural Resources (DLNR) states that the park will be closing once again soon.
Restoration Work
As I previously reported, restoration efforts at Iao Valley were expected to take four to six months.  However, it's been over ten months since restoration work began, and there's still much to be done.  But, given the extent of the damage, I'd say the project has been going well.  Just look at the difference between the parking lot shortly after the storm and how it looks today.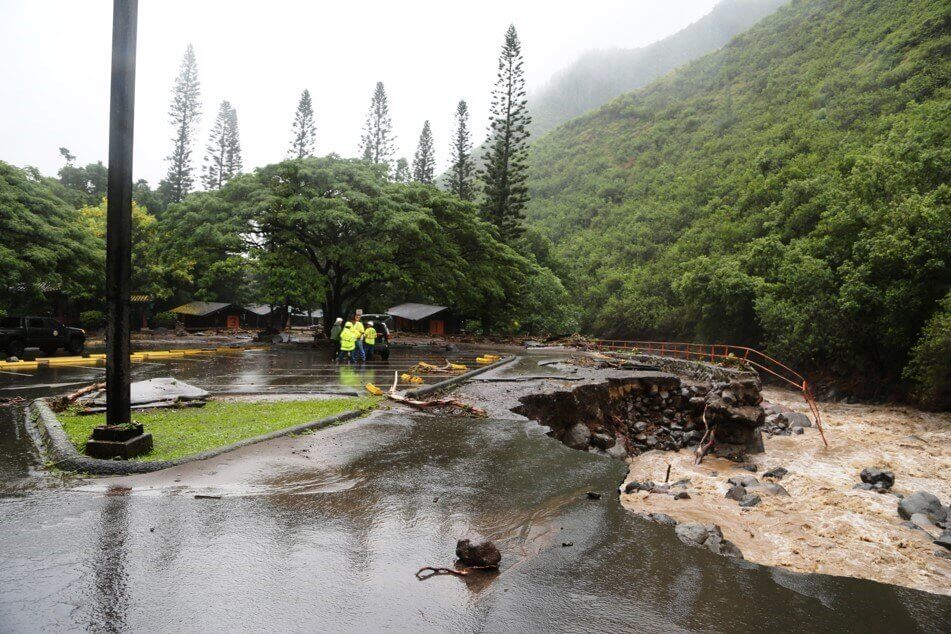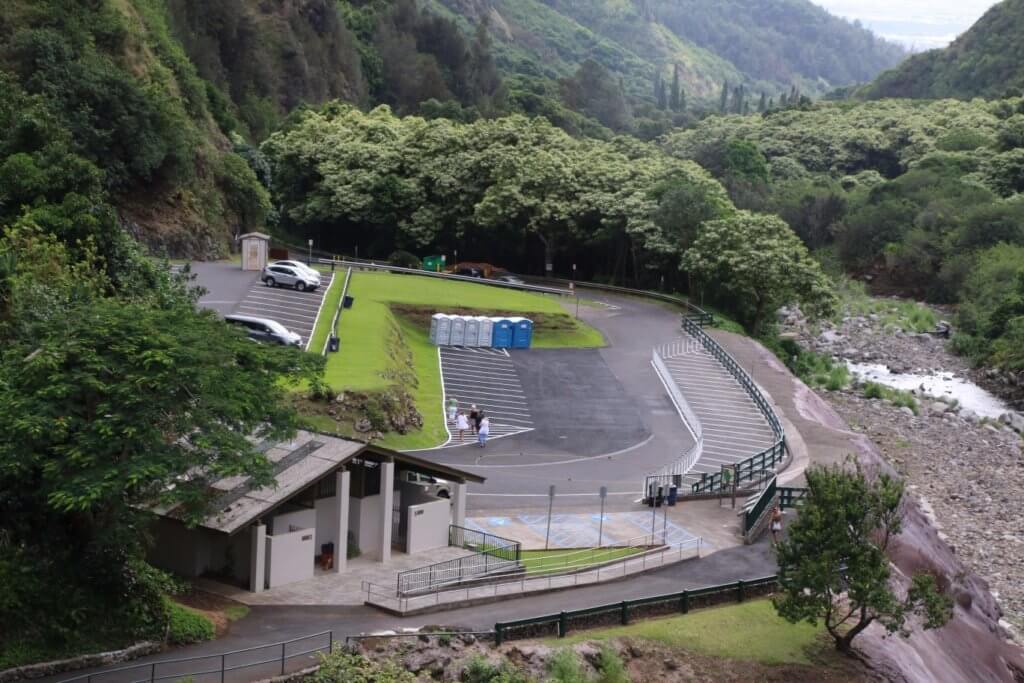 Despite the incredible progress, there is still much work to be done at the park.  And as a result, the Hawaii DLNR will be closing Iao Valley State Monument once again on or around October 16, 2017.  This closure is necessary so that the DLNR may complete its Phase 1 ground stabilization project.  The work is expected to take three months, meaning the park will remain closed until around December 16, 2017.  Work will also include improvements to existing facilities.
According to the DLRN's Facebook page, there will be a Phase 2 stabilization project but does not detail what will be done or when the project will take place.  There also appears to be a master plan in the works for the park, so I'd expect additional improvements to be made in the future.  And while the Hawaiian cultural park and upper trail are currently open, the lower loop trail along the stream has not.  The DLNR has not provided an opening date for this area, though there is a possibility that it will remain closed for good.
Iao Valley State Monument Restoration Update Final Thoughts
Iao Valley State Monument is one of the Valley Isle's most visited attractions.  And though the damage done to it was unfortunate, it's nice to see enhancements incorporated into the recovery efforts.  Of course, doing so may seem like a no-brainer, but that isn't always the case here in Hawaii.  And while this particular event was a 100-year flood, I'm hoping the restoration work is engineered to withstand an even bigger event.
But, as I've said before, Iao Valley isn't a must-see site when visiting Maui.  At least to me, anyway.  The view, while beautiful, was a bitter underwhelming in my opinion.  Don't get me wrong, I love to see iconic landmarks, but I don't find the area particularly remarkable.  Especially not for a $5 entry fee (kama'aina are free).  There's just so much more to do and experience on the Valley Isle.