Last updated on October 18th, 2013 at 01:39 pm
While I plan on elaborate more on my stay in a future post, I wanted to share a quick preview of my 16 hours in Indianapolis while I'm sitting at the Delta Sky Club waiting for my flight to board.
The last two days were eventful for me and that is why I have not had a chance to post recently. It started yesterday as I helped put on the 2013 MIMA Summit in Minneapolis, our annual conference that was headlined by Nate Silver and Sarah Lacy. It was an incredible event and even included some face time with both Nate and Sarah after they were done speaking.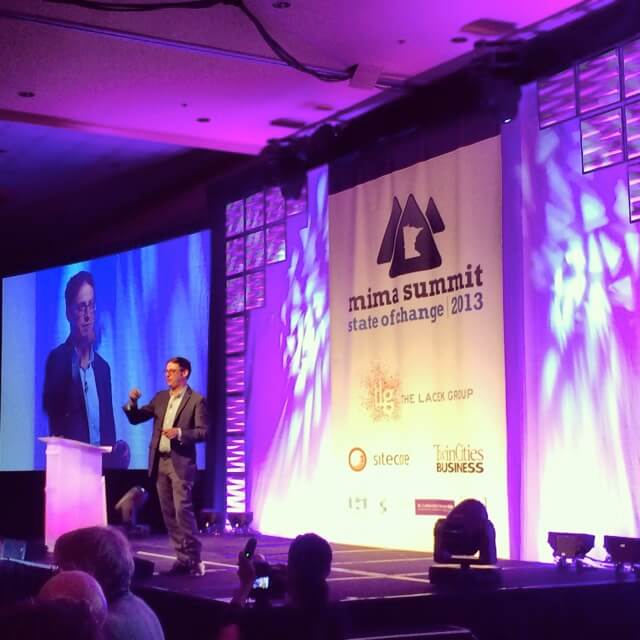 Once the conference ended I hopped on a plane to Indianapolis for a speaking gig of my own. After a late arrival in town, I used Uber to find a driver to bring me to my hotel, the wonderful Conrad Indianapolis (review coming up on this in the future).
On my way to the hotel, I called Delta to catch an earlier flight back the next day and ultimately got my wish after hanging up and calling the Platinum line 3 different times.
At the Conrad, I managed to use my status and secure a huge room upgrade to a corner suite. One of the few benefits to arriving at the hotel after 11 PM.
The next morning I had an excellent breakfast at the Conrad and then got ready to speak. I even took a "selfie" of myself all dressed up right before I went to the conference.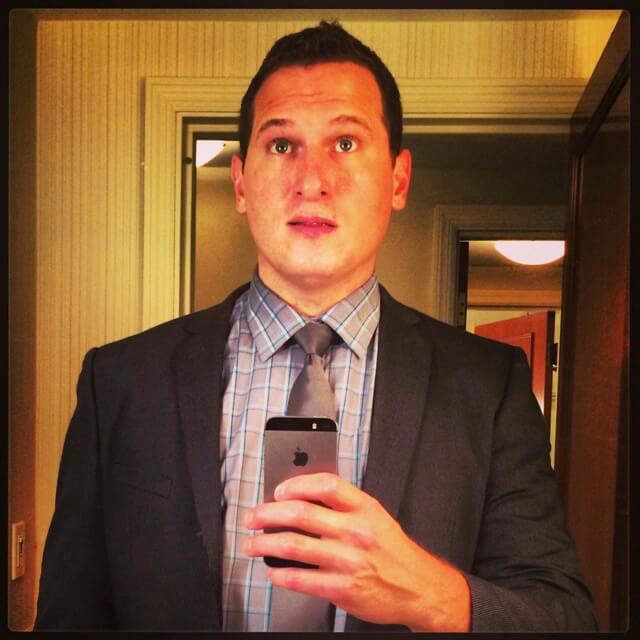 The speech went great and I enjoyed eating lunch with conference attendees where they asked more questions about Google Analytics.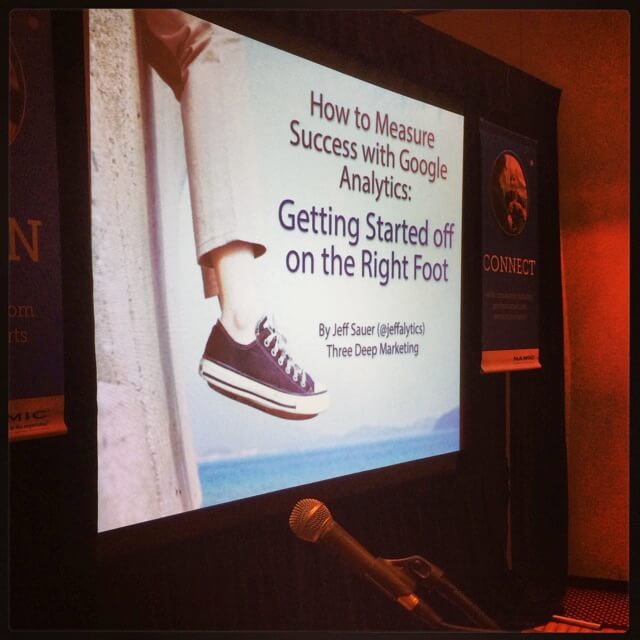 With a few minutes to spare before going to the airport I walked around Circle Centre Indianapolis and soaked in some of the cool buildings and monuments.
When I got back to the hotel, I noticed that everyone in the lobby was wearing Dallas Mavericks attire. It turns out that the team was staying at the same hotel! If only I could have bumped into Mark Cuban and gotten the interview out of the way!
Now I'm heading back to Minneapolis. It's been a short trip to Indianapolis, but I really enjoyed my time and would like to spend more time here in the future.
More on this experience coming up once I am on solid ground.