With so much buzz around the Impossible Burger, I've been wanting to give them a try. And, as luck would have it, I had a dinner to go to dinner at a restaurant that has it. So, I decided to give a local dish using this meat-free product a try – the Impossible Burger Loco Moco.
Where to Find It
There aren't a ton of places that serve Impossible Foods products here in Hawaii. One place that does, though, is Highway Inn. However, only their Kakaako location in SALT Kakaako offers the Impossible Burger.
How to Order
The Impossible Loco Moco isn't a standalone menu item at Highway Inn Kakaako. So, to order it, you order a loco moco ($14.95 regular, $9.95 mini). Then you upgrade to the Impossible Burger ($8 regular, $4 mini), and, if you want, you can upgrade your white or brown rice to fried rice ($3.95 regular, $2.95 mini).
Originally, I wanted to do a regular Loco Moco, which comes with two patties and upgrade one of the two patties. I figured I could do a side-by-side tasting and pay less for the upgrade. Unfortunately, that isn't possible. Even if I chose to get only one Impossible patty, they'd still charge me $8, so I went with the mini instead.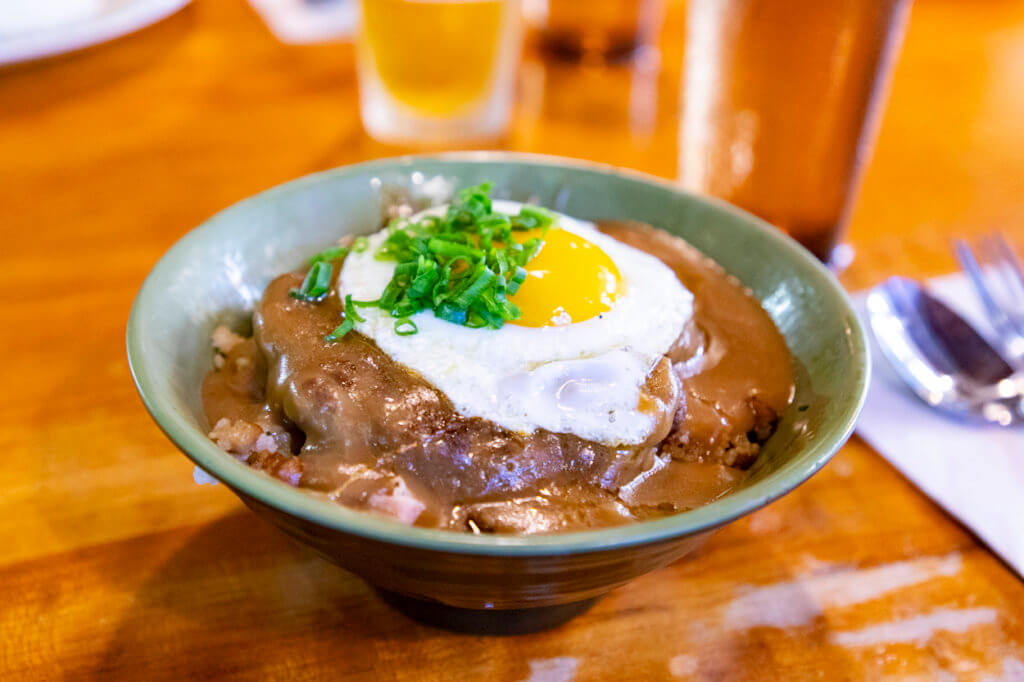 The Taste
As you can see in the above photo, when my loco moco landed in front of me, it looked like a regular loco moco. Naturally, though, I dug out a piece of the patty and gave it a try on its own. So, the exterior of the patty has a nice, crispy sear to it. But, on the inside, the Impossible patty has a bit of a mushy, crumbly texture.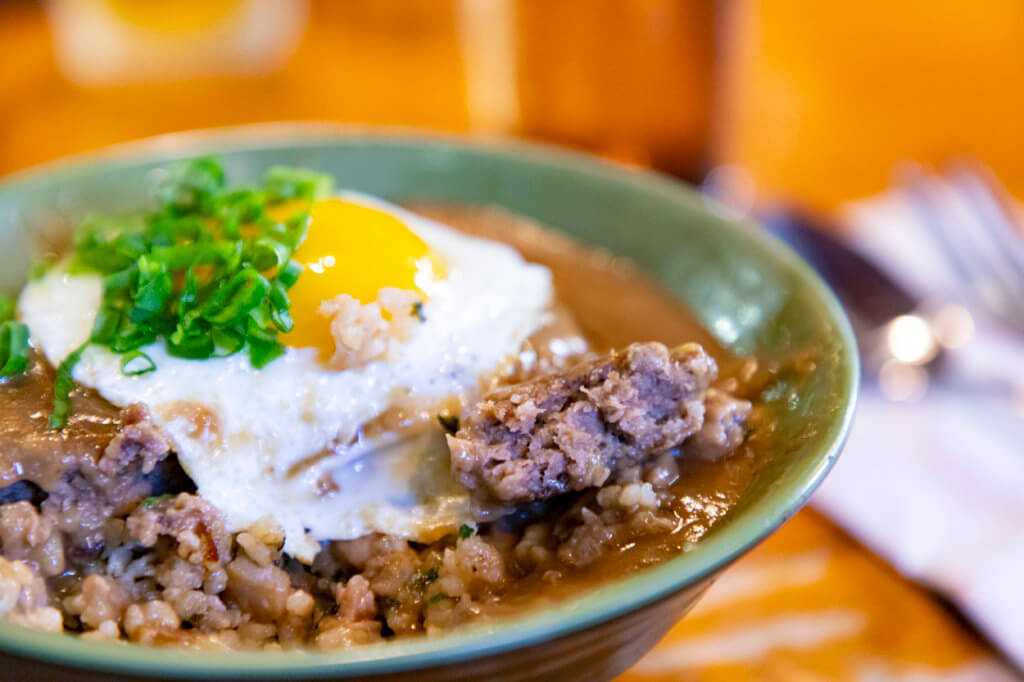 It does taste vaguely like beef, which is helped further along by the gravy, but it ain't fooling anyone. Especially after trading a bite of my friend's incredibly flavorful grass-fed Big Island beef hamburger steak.
As far as the fried rice goes, that was perhaps the worst part of the Loco Moco. It was unbearably salty and one dimensional. Like, seriously. How do you mess up fried rice that badly?
The Impossible Burger Loco Moco, Final Thoughts
Unfortunately, I'll have to give the Impossible Burger Loco Moco a hard pass. It is an obscenely expensive dish and doesn't taste even remotely like the local beef patty version of the same dish. What's more, the texture was a bit offputting, though that might have been because the restaurant overcooked it. Certainly, their obscenely salty fried rice didn't help the dish either.