Island Air, the only other scheduled passenger airline in the State of Hawaii is modernizing its fleet.  Throughout its history, Island Air has operated a variety of different turboprop aircraft, the most recent of which was is the ATR72.  But for most of its modern history, Island Air had operated Bombardier Dash 8 aircraft; specifically the -100 type.  That tiny aircraft was able to carry just under 40 passengers, while the current fleet of ATRs carries just under 80.  However, on Tuesday, December 20, Island Air took delivery of its first new Q400, bringing the Dash 8 back into its fleet once again.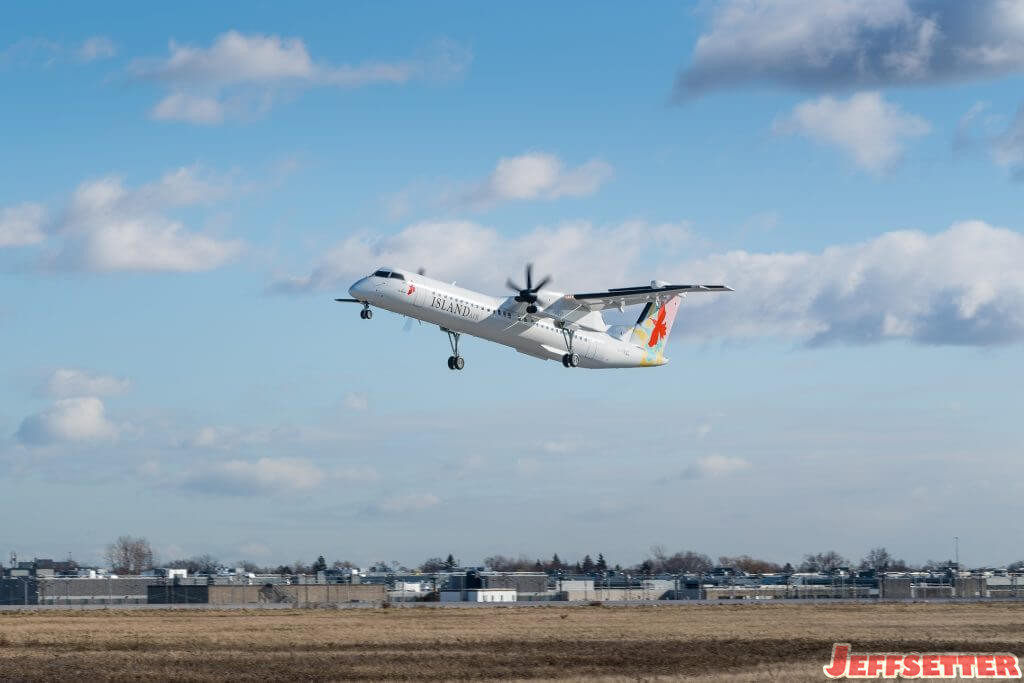 The delivery of Island Air's Q400 is the first of three the airline has on order.  The aircraft are being acquired through a lease agreement with Elix Air Capital, Ltd. and includes an option for two additional aircraft.  Eventually, the plan is to have the Q400 replace the airlines entire current fleet of five ATR72-212s.
According to Island Air, the new Q400s are 30% faster than conventional turboprops, burns 30% less fuel, produces 30% less emissions, can fly 2,000 feet higher (27,000 feet), and produces 2.5 times less noise than its current fleet.  Like the ATRs, however, the Q400s will have a maximum capacity of 78 passengers.  Less noise and a quicker flight are, of course, always welcome.  I'm sure the new Q400s will also be a great deal more reliable than the old ATR72s Island Air currently uses, as they are former AmericanEagle aircraft.  All of this is great news for Island Air; to see them grow and improve is fantastic.  Having a viable competitor to Hawaiian is extremely important, as inter-island air travel is already expensive in the current duopoly.
But is Island Air a true competitor?  In the U.S. most don't like flying on turboprop aircraft.  I once flew on Mahalo Air (remember them) which operated a fleet of ATR42s…. I hated it!  The flight was incredibly noisy and uncomfortable, so much so that I avoid props as much as possible now.  And Hawaiian, of course, operates a fleet of quiet, fast, Boeing 717-200s for inter-island service.  I get it, the economics of turboprop aircraft work much better with inter-island flying in Hawaii.  But one has to wonder… With the plethora of small jet aircraft with improved efficiency, might one of these have worked?  I'm thinking Embraer E-Jets or Mitsubishi MRJ.
At any rate, as I've said earlier, I'm glad to see Island Air reinventing itself.  I hope they continue to grow and become a true competitor to Hawaiian much like Aloha Air once was.  And if things continue as they have been at the airline, then I think they've got a great shot, we just have to be patient.  But, really, did they have to make their new livery so… plain?  More color would have been nice!