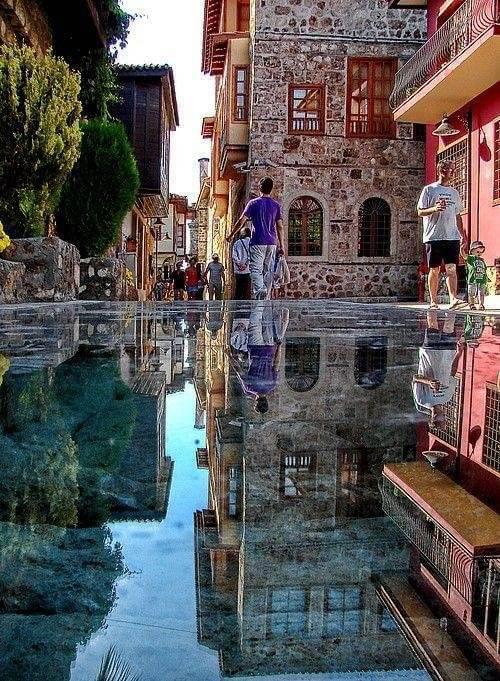 Trip Summary: In January, 2013 Delta was offering very reasonable fairs from Minneapolis to Istanbul. My dad, brother and I decided to go to Istanbul when tickets were available under $800. Part mileage run, part tourism, part amateur archaeologist and part bonding experience, this trip involves 3 nights in Istanbul and 2 nights in Athens. Stay tuned as I review Delta's economy comfort product, three hotels, and talk about everything else we see along the way. Turkey and Greece here we come! 
Istanbul and Athens: the Genesis
I write this from the Delta Sky Club in the Minneapolis/St. Paul International Airport, alongside my dad and my brother, for a family trip to Turkey and Athens. When we booked the trip in January, our only plan was to wind up in Istanbul after a flight from Minneapolis to Amsterdam. While we had 5 nights on our trip to find accommodations, we realized that we probably didn't want to spend all 5 nights in a single city. Not that Istanbul doesn't have a lot to offer, but rather we just wanted to add more to our experience. Looking at the geography around Istanbul, we thought that maybe Romania would be a fun side trip, but extreme costs of travel + relative distance had us looking elsewhere.
My brother found a dirt cheap round trip flight from Istanbul to Athens, so that made our decision easy. We decided on spending our first two nights in Istanbul, taking a 90 minute flight to Athens for 2 more nights, and then a last quick night in Istanbul before heading back to the US with an 8 hour layover in Amsterdam.
I am looking forward to both cities equally and have started to compile a list of places to see in both. I'll put them down now, because it may be interesting to see what actually transgresses once we make it into each country.
For Istanbul, we are interested in:
Hagia Sophia (Ayasofya)

Blue Mosque (Sultan Ahmed Mosque)

Istanbul Archaeology Museum (Arkeoloji Müzesi)

Grand Bazaar

Spice Market

Bosphorus River Cruise

Galata Bridge

Walking the City Walls

Dolmabahçe Palace

Whirling Dervishes

Topkapı Palace

Mirror street  (from the photo above. We are not sure if it is a hoax or not)
For Athens, we are looking at:
Acropolis (Akropolis)

Parthenon (Parthenonas)
Odeum of Herodes Atticus (Odeion / Irodion)

Agora
Panathenaic Stadium (Panathinaiko Stadio)
Syntagma square
Temple of Hephaestus
Hephaistion
Erechtheion
National Archaeological Museum (Ethniko Archaiologiko Museo)
Byzantine Museum (Vizantino Museo)

Mt. Lycabettus (Likavitos) 

Temple of Athena Nike
Plaka
Are you as excited as I am? Let's do this!