Just as quickly as it began, the Kilauea September 2023 eruption ends. in fact, this eruption was so quick that is was the shortest eruption to occur all year. Oh well, such is the way of things at Halema'uma'u Crater.
After a two-month hiatus, Kilauea rumbled back to life in the afternoon of Sunday, September 10. Much like all recent eruptions, activity was limited to the summit area, rebuilding the destruction to the caldera floor caused by the cataclysmic 2018 eruption. Alas, much like all recent eruptions, this one didn't last long. In fact, this eruption is the shortest one in my memory.
Kilauea September 2023 Eruption Ends
Son soon after it began, the Kilauea September 2023 eruption ends. Specifically, at 11:15 am, on Saturday, September 16, USGS reported that fissure activity on the floor of Halema'uma'u Crater ceased. That night, they observed superficial glowing from cooling, already erupted lava but no evidence of erupting magma. Further, Kilauea's eruptive tremor ceased, while sulfur dioxide levels have fallen back to background levels. And while they're officially reporting the quiet time as a pause, volcanologists don't expect the eruption to restart.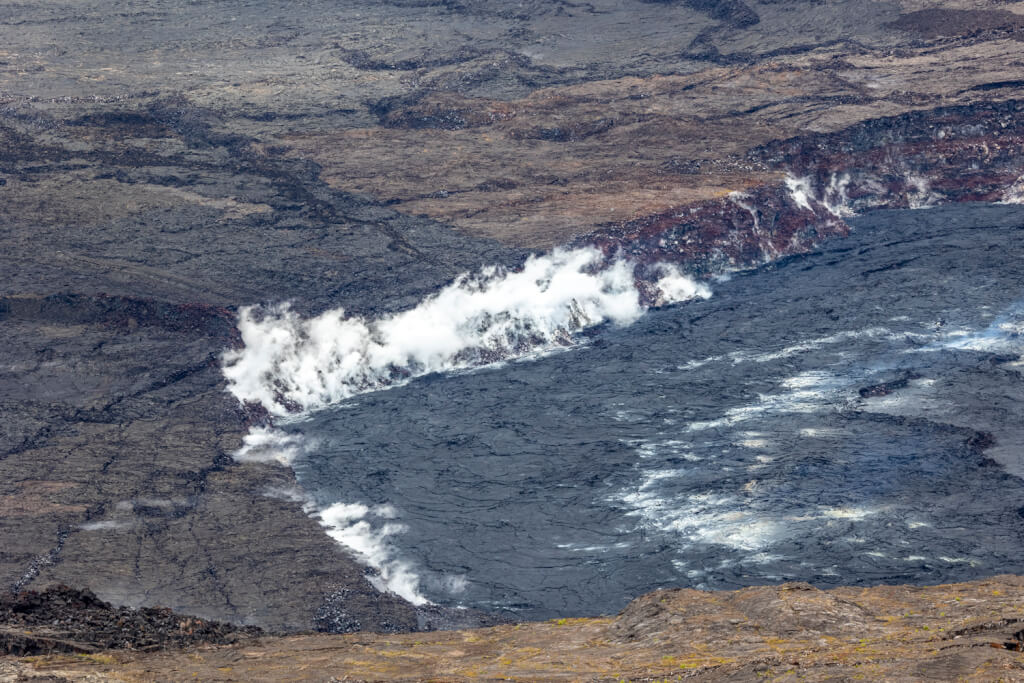 Why Is Kilauea Unlikely to Restart the Eruption?
Current evidence actually makes it really easy to predict that the September 2023 eruption won't restart any time soon. Aside from the observations provided above, the USGS reports that they're recording very mild inflationary activity at Halema'uma'u Crater, indicating that Kilauea's magma chamber is very slowly recharging. Seismic activity at the crater has also fallen to background levels.
Final Thoughts
It's too bad that the September 2023 eruption was so brief. That said, it looked like a spectacular event, one I hope will be repeated soon. Alas, we'll need to be patient, as only Madame Pele knows when she'll show once again.