As I alluded to in an earlier post about Frequent Traveler University, my business idea, Free World Traveler, was selected to be a participant in Launchpoint. Launchpoint is a year round competition where entrepreneurs creating travel focused businesses can receive $50,000 in non-equity funding for their business. This is a sizable amount of money for any startup and represented a tremendous opportunity for the winner to put themselves on the map.
15 businesses entered into Launchpoint, and 10 were selected to participate in the Launchpoint program at Frequent Traveler University in DC this past weekend. The other 5 will have their time to present later this year at the FTU event in Tampa, FL.
As a participant in the event, I can say that I am very grateful to Randy Petersen and his team for making this opportunity possible. Free World Traveler is in such early stages of development that participating in this event represented a great opportunity to receive immediate feedback on our business idea. I jumped at the opportunity to participate, while also keeping expectations in perspective. With so many amazing competitors participating in the event, the chances of FWT winning were very slim.
For the rest of this post I am going to be writing in the voice of an event attendee and not a participant. There were so many great business ideas at various stages of development (some products have receive outside funding already, others have been around for years, while others have yet to launch), that I want to present an unbiased view of these great ideas from the voice of an audience member.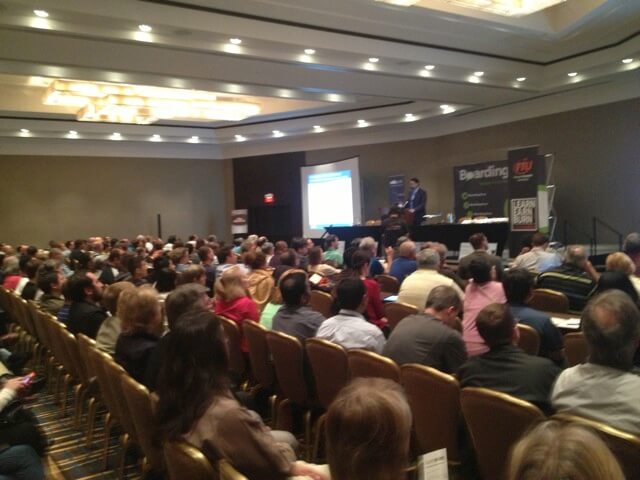 Each presenter had 3 minutes to sell the audience on their business and then they were asked a question by a Boarding Area blogger at the end of their time. With this lightning fast structure, each presenter had about 5 minutes total to discuss their business idea. Not a lot of time to present, so it was important to get directly to the point.
The guest bloggers asking questions were:
Nearly every frequent traveler knows of Award Wallet, so not a lot of time was spent on defining what Award Wallet does. Instead, Alexi discussed what he would do with the funding: 1) Make the application more secure and 2) Work with airlines to allow them to continue to report on frequent flyer mile data.

*Side Note: The magnitude that AwardWallet was affected by airlines not allowing them to access frequent flyer mile data is devistating to a small business. I admire Alexi so much for continuing to make his product better and improve in the face of adversity. 
Next up we have Business Traveler Social (aka BTSocial), a social network for business travelers looking to connect with others while on a business trip. This mobile app allows you to connect with other business travelers while on trips, which can take some of the boring out of business travel. The mobile app just launched two weeks ago and beta users are welcomed at the BT Social website.

Card Watchdog started off with a strong value proposition: ditch the excel spreadsheets for keeping track of your credit cards and bring it online. The tool that was launched just a month ago allows users to do just that. Works on the web, tablets and mobile devices.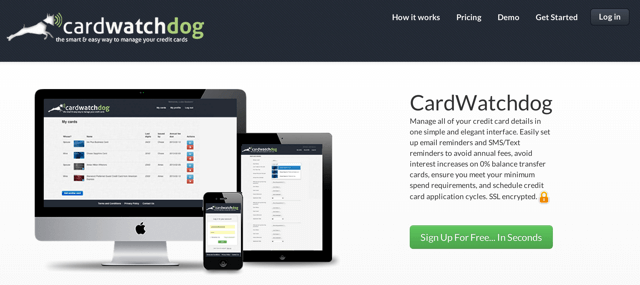 Fly on points is a business idea that makes searching for award flights easier. While is has not been developed yet, the value proposition is there: Don't get caught off guard by hidden fees or using the wrong miles. Start "Fopping" your trips using the Fly On Points.

Free World Traveler aims to make award travel easier for the 99% of travelers who are not experts in award flights. Enter where you are starting and where you want to go, and Free World Traveler will help you determine how many miles it will take to get there and your chances of success. Think of it as the TripAdvisor for frequent flyer miles.

Pintrips is a way to consolidate all information about your desired trip in a single place. With social media elements, flight search and more, it's like a social network for future travel. I am assuming that the name and concept are familiar to Pinterest users, but since I am not a huge user of that service, I am not positive.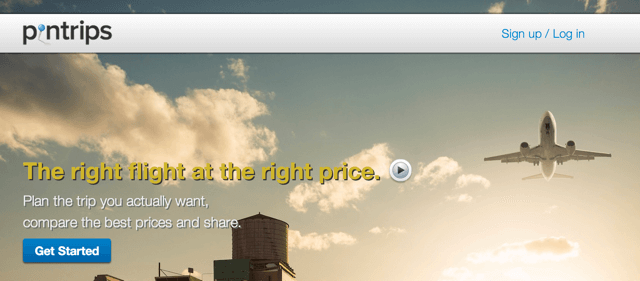 Pointshound allows you to maximize on the amount of points and miles you earn on your trip. Simply search for hotel stays through PointsHound and you can earn more without paying extra. The impressive engine allows you to book a hotel stay and earn frequent flyer miles while doing it.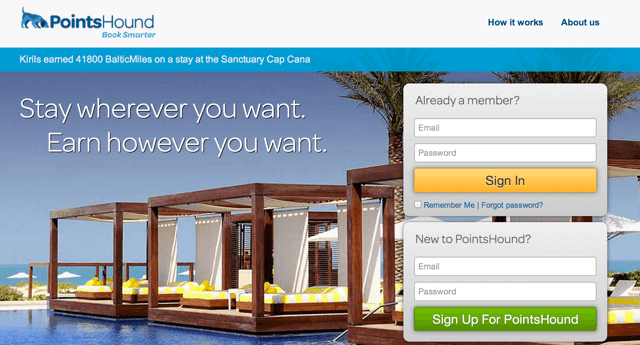 8. Shuttle Me
I was not able to find a website for Shuttle Me, a service that aims to provide a better experience when using airport shuttle services. The service was compared to Uber car service and aims to revolutionize an aspect of travel that often goes overlooked.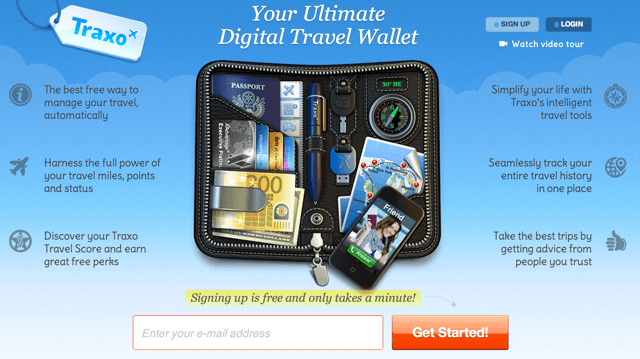 Traxo appears to be a suite of tools that can be used by travelers in many areas, but the main area of focus for this presentation was on the Traxo Travel Score feature, which is a mix between a Klout score for social media and your Fico credit score. On a scale of 1-100, you can begin to unlock perks based on how well traveled you are.
Walla.by is a mobile application and physical credit card that ensures you get the most rewards out of your points earning credit cards. Use the mobile app to guide you on maximizing your credit card earnings or the physical Wallaby card to pay for items without carrying around a bunch of cards. Ideal for the frequent traveler who carries around 15+ cards at all times.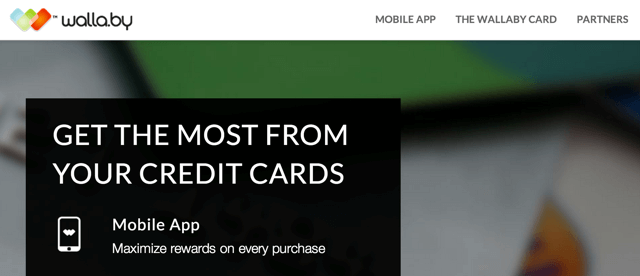 The Winner
The winner of the competition by an overwhelming majority of votes was the Walla.By card, which was spot on with their appeal to the audience at Frequent Traveler university. I think the promise of a potential metal card is what sealed the deal. Congrats to Matthew Goldman and team for their win in the competition!
The Runner Up
The runner up in the competition was Card Watchdog, who will be moving on to the final competition alongside Walla.by. Here is a picture of the Card Watchdog team being congratulated by Randy Petersen himself. Congrats guys!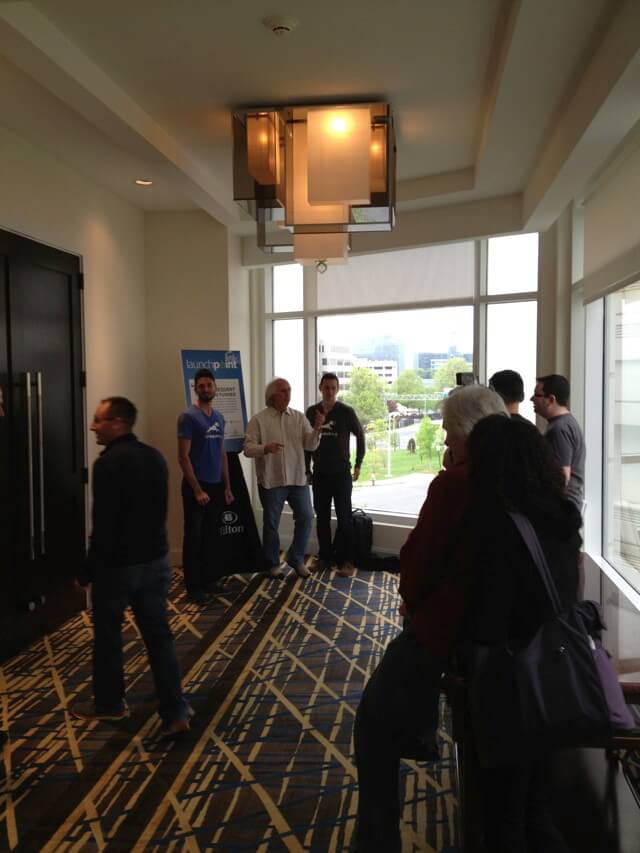 Final Thoughts
After seeing 10 amazing presentations and companies, I'm bullish on the future of travel technology. It was great to be able to participate alongside both start ups and venture funded companies and can't wait to show the world Free World Traveler as it develops. Thanks to Milepoint, Randy Petersen, FT University and sponsors for making it a great experience all around!