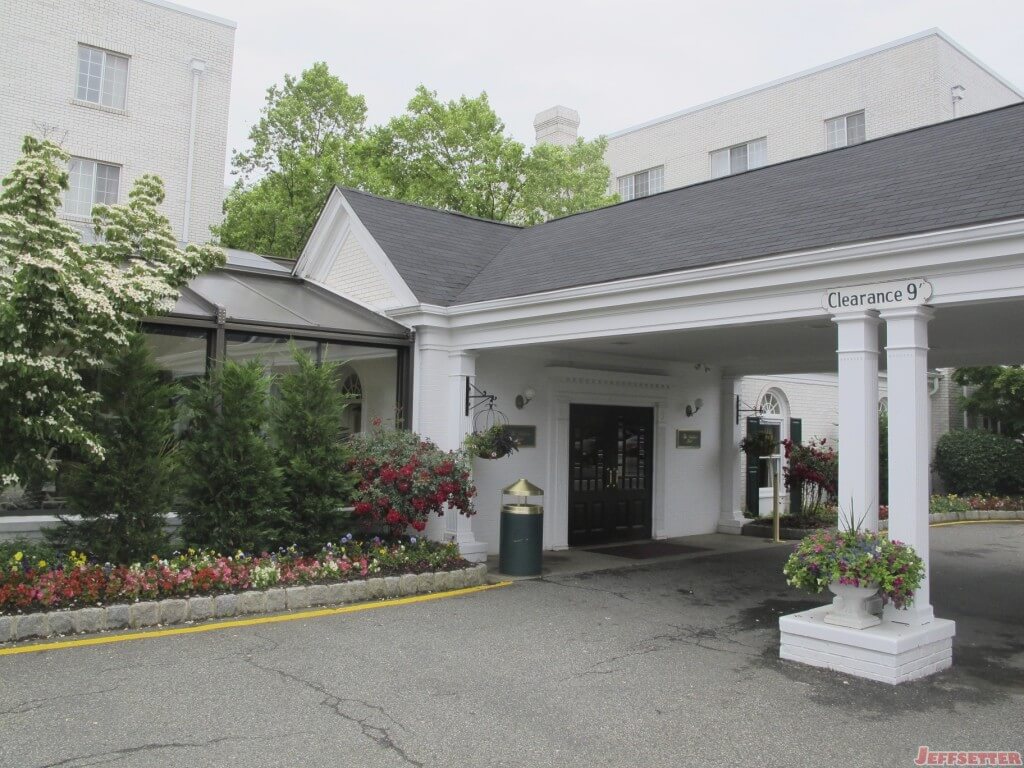 While the Madison Hotel shares a name with the nearby city of Madison, NJ, it is actually located in Morristown, which appears to confuse both cab drivers and GPS's equally. Neither my cab driver nor his GPS could manage to find the Madison hotel on our first approach, so we ended up driving through the campus of Farleigh Dickinson University for around 30 minutes before finally arriving at the hotel.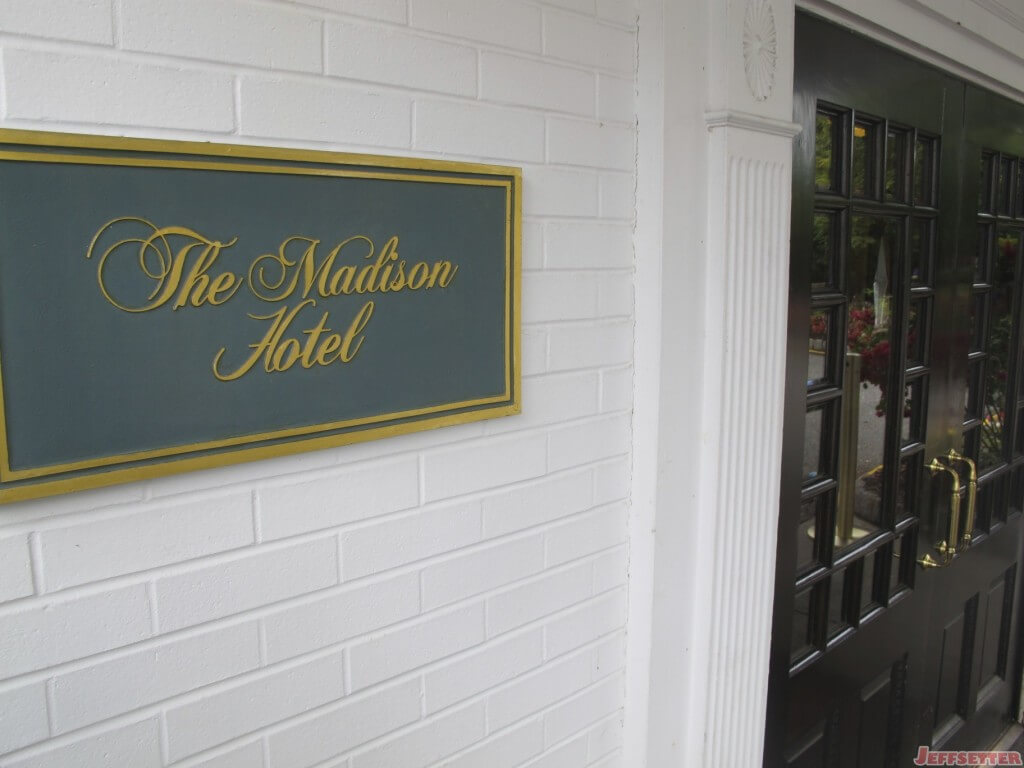 It was around midnight when I finally arrived at the hotel to check in, and the check-in process went very smoothly. I spent a few minutes admiring the ornate lobby before heading to my room for the night.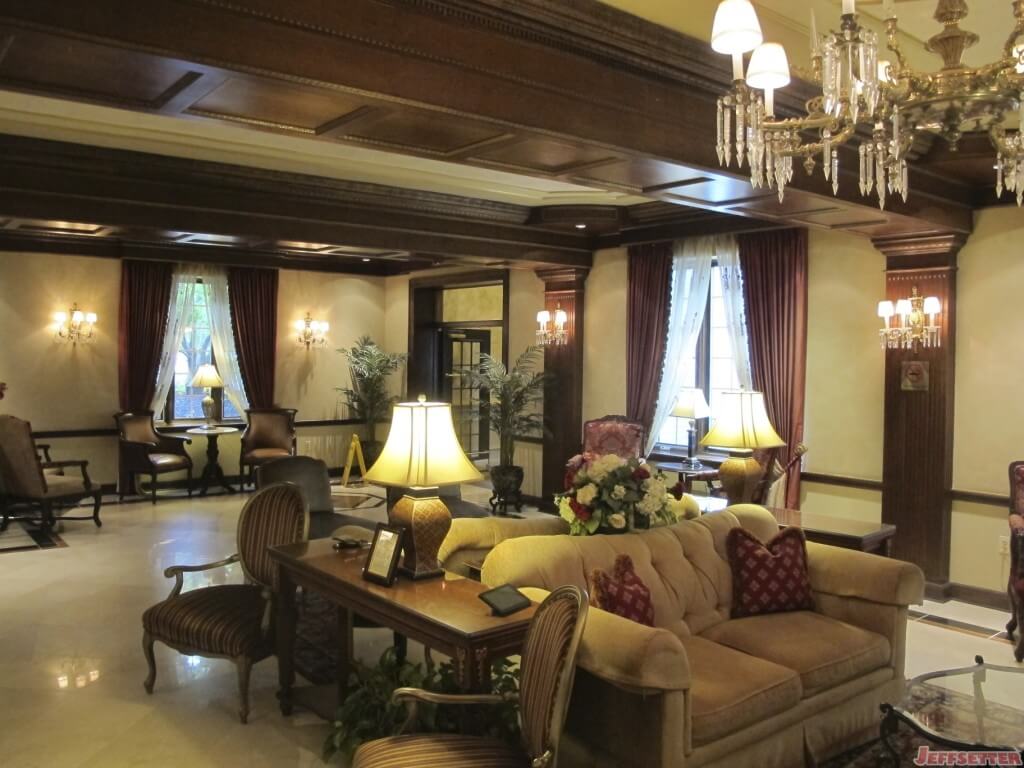 Within a matter of minutes I was on my way to the room for a nights rest, not without taking photos of course.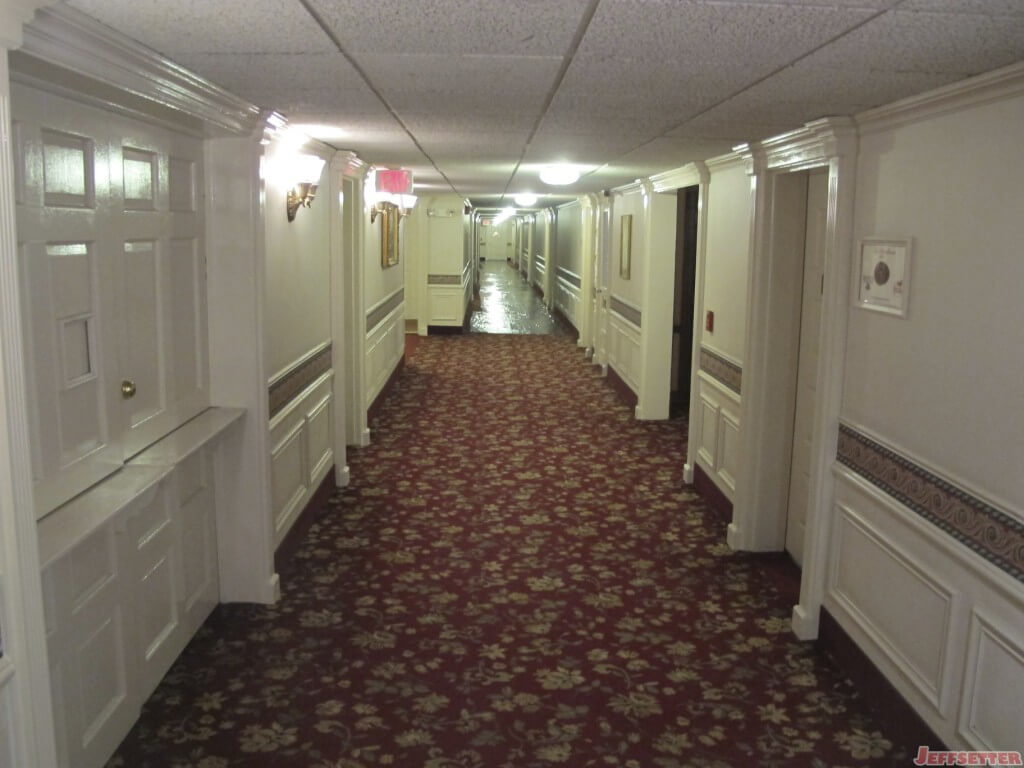 Rooms at the Madison Hotel in Morristown, NJ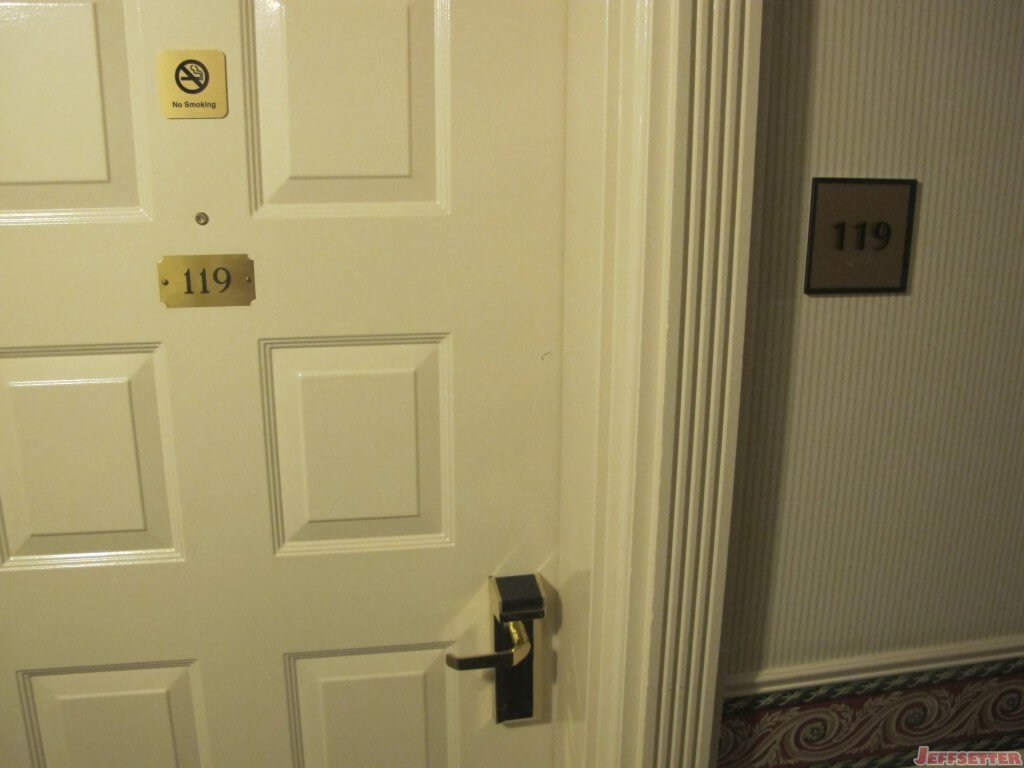 I was staying in Room 119, which was a standard King room. The bed was a nice size and quite comfortable.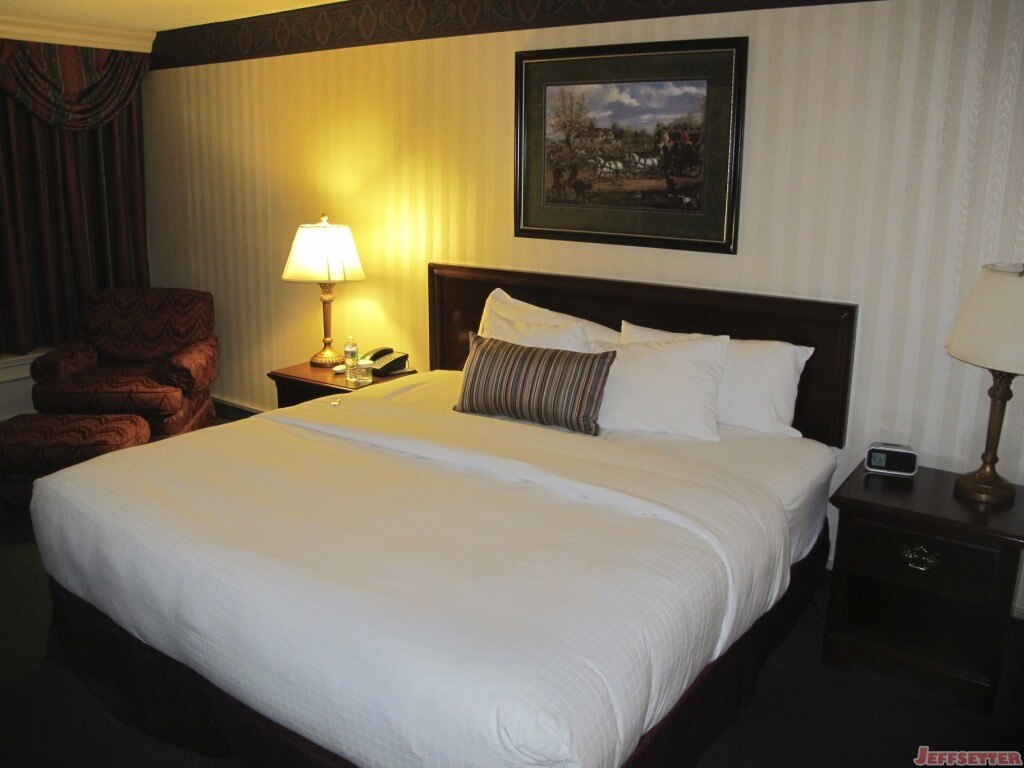 There was also a seating area in the room that I did not use, along with a desk that I used for about an hour to answer emails and work on my presentation.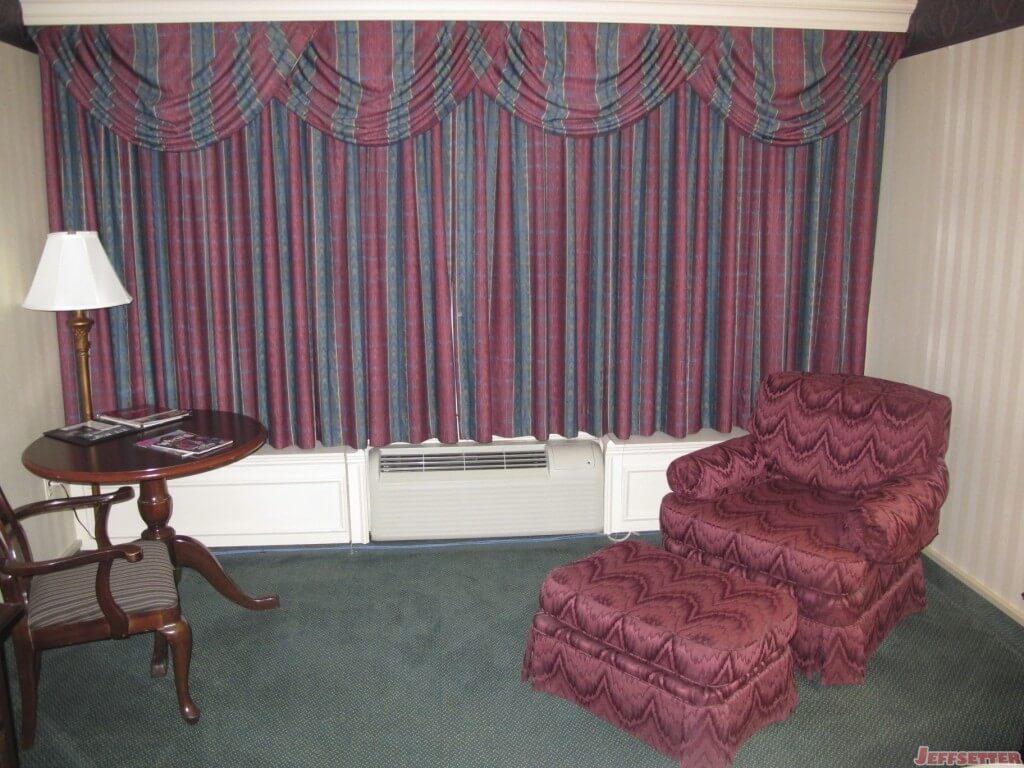 The desk chair was quite uncomfortable. Instead of being a computer chair, it was an all wood chair with little padding. Makes me glad that I only needed to use the desk for an hour.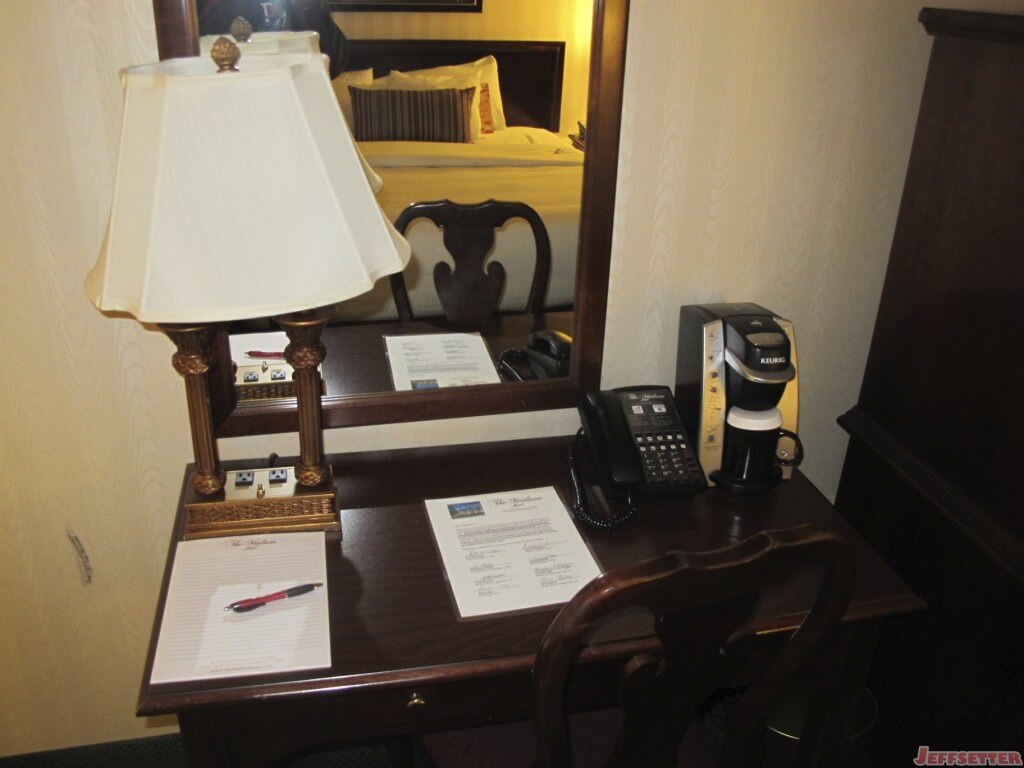 The Madison Hotel Bathroom
The bathroom was located just to the right of the main entrance and was small by most standards. While it was adequately decorated, it was not nearly as nice as bathrooms I have seen in comparable hotels.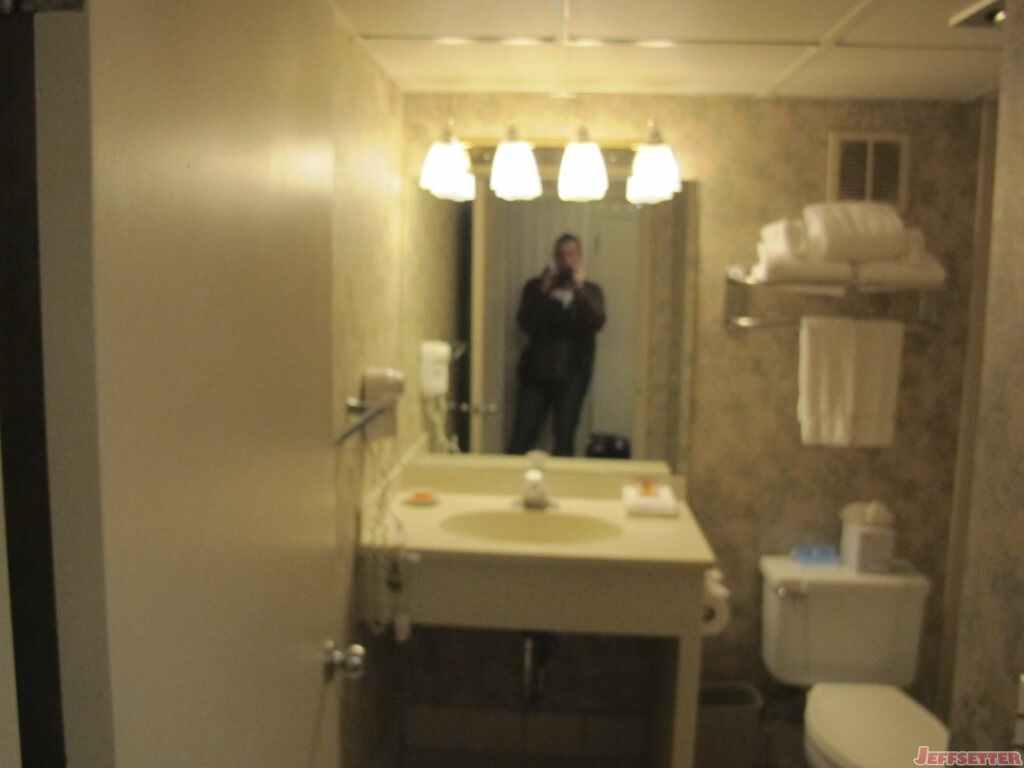 There was a tub that doubled as a shower, which was adequate but uninspired.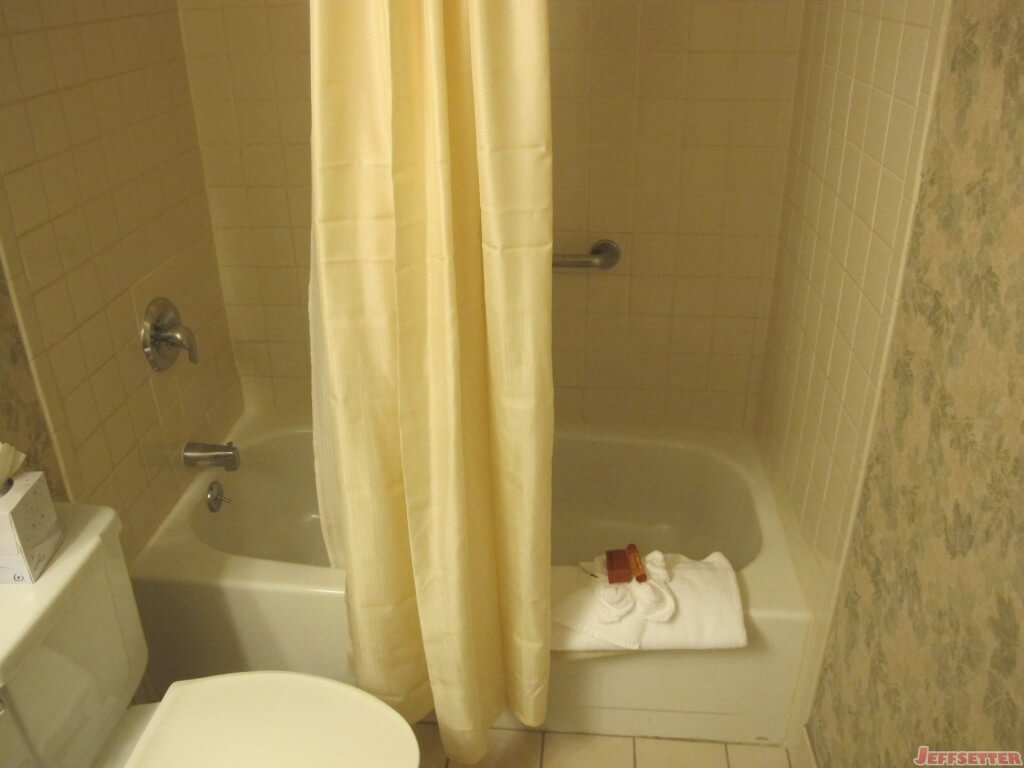 The toiletries appeared to be nice, but I am by no means an expert on these matters.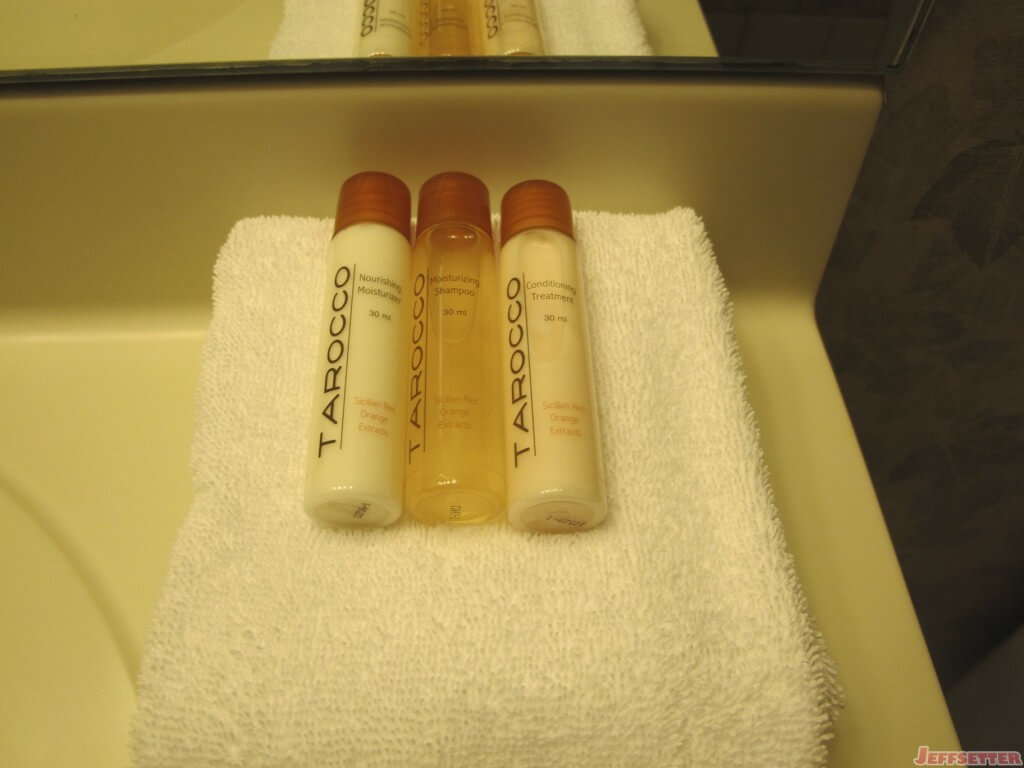 Overall, I would say that the room was nice, but starting to feel dated. In other words, it felt like most hotels I have stayed at in New Jersey and could really use some updating.
The Madison Hotel Breakfast
Because I had to give a speech at one of the Madison Hotel meeting rooms early in the morning, I did not get a chance to partake in the breakfast buffet included in my room rate. I did, however, manage to take a few pictures.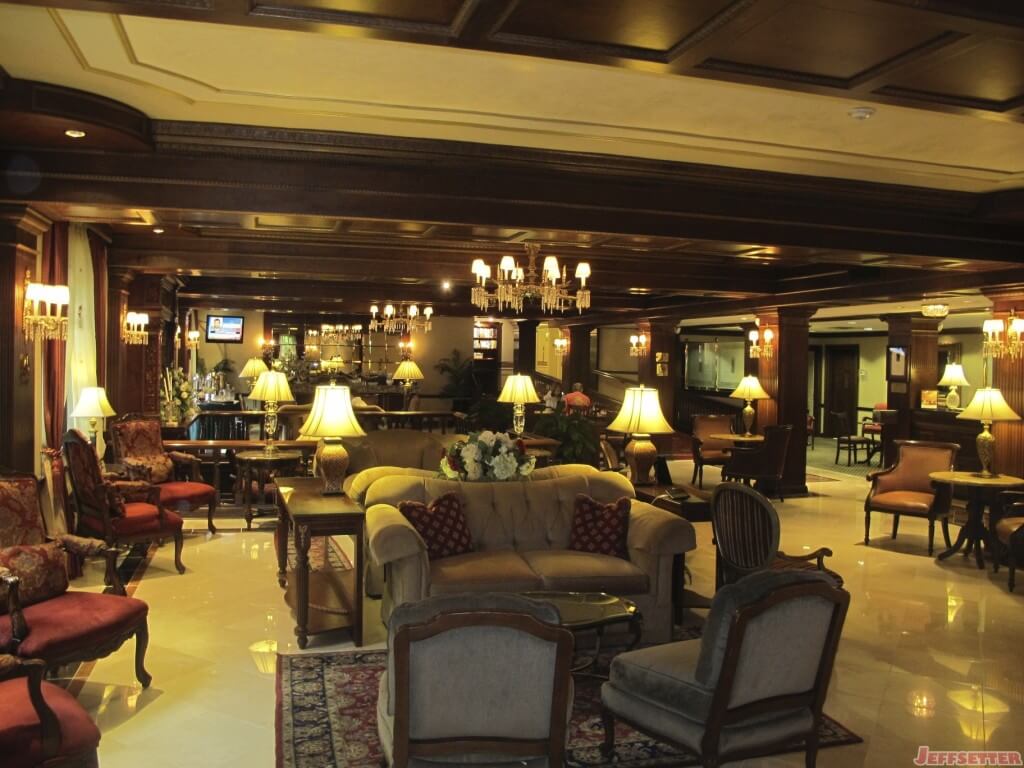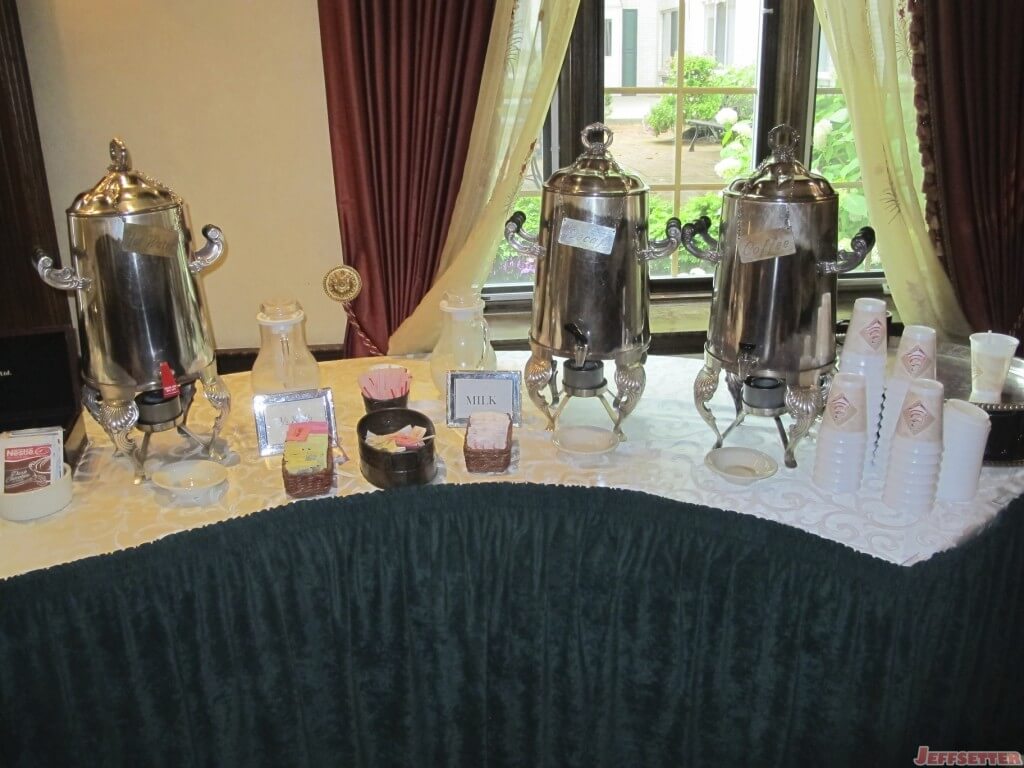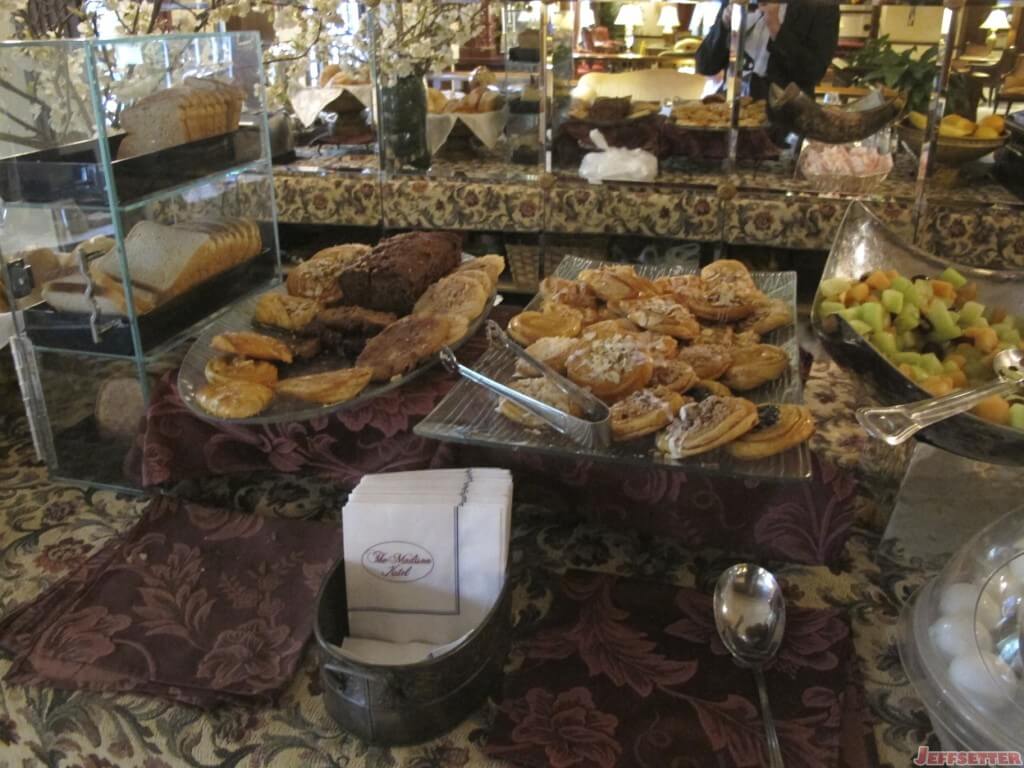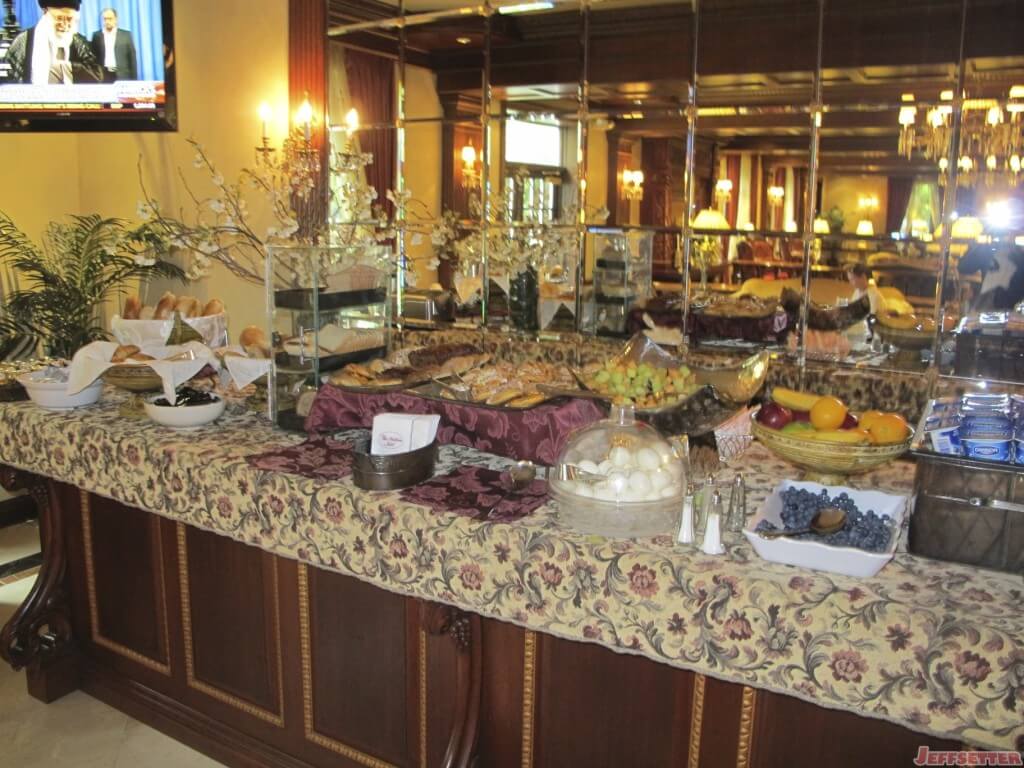 I did manage to have breakfast in the conference room before my presentation, and this breakfast was catered by the Hotel Madison staff and it was excellent!
For fun, here are a few pictures I took in the meeting room before my presentation.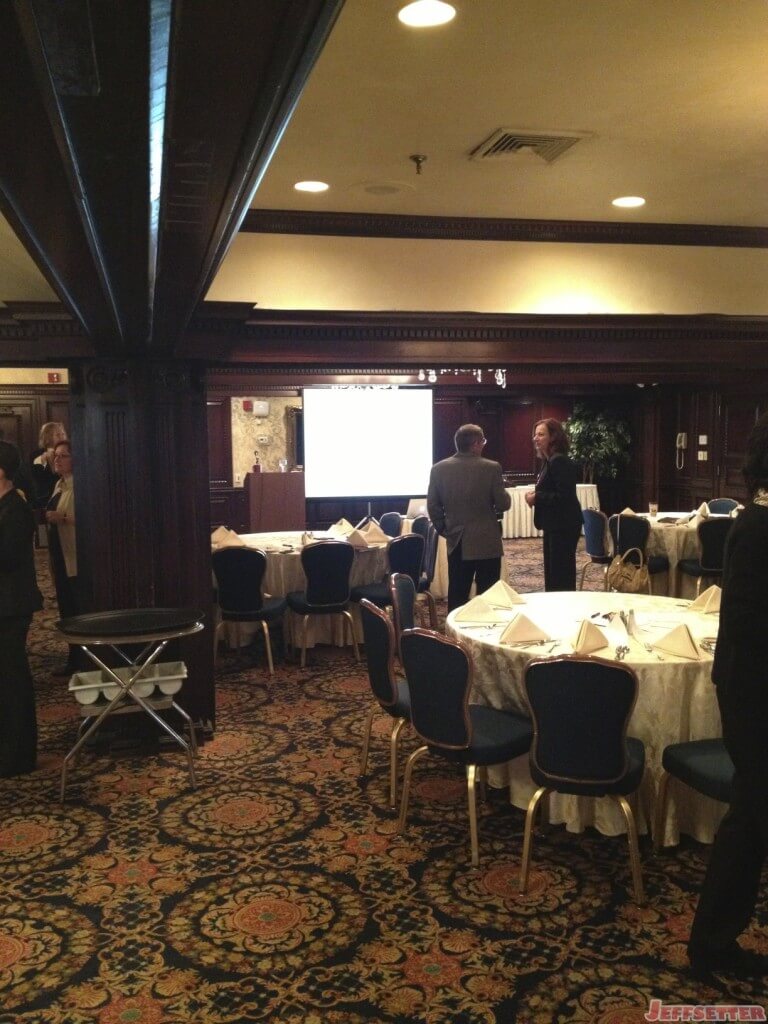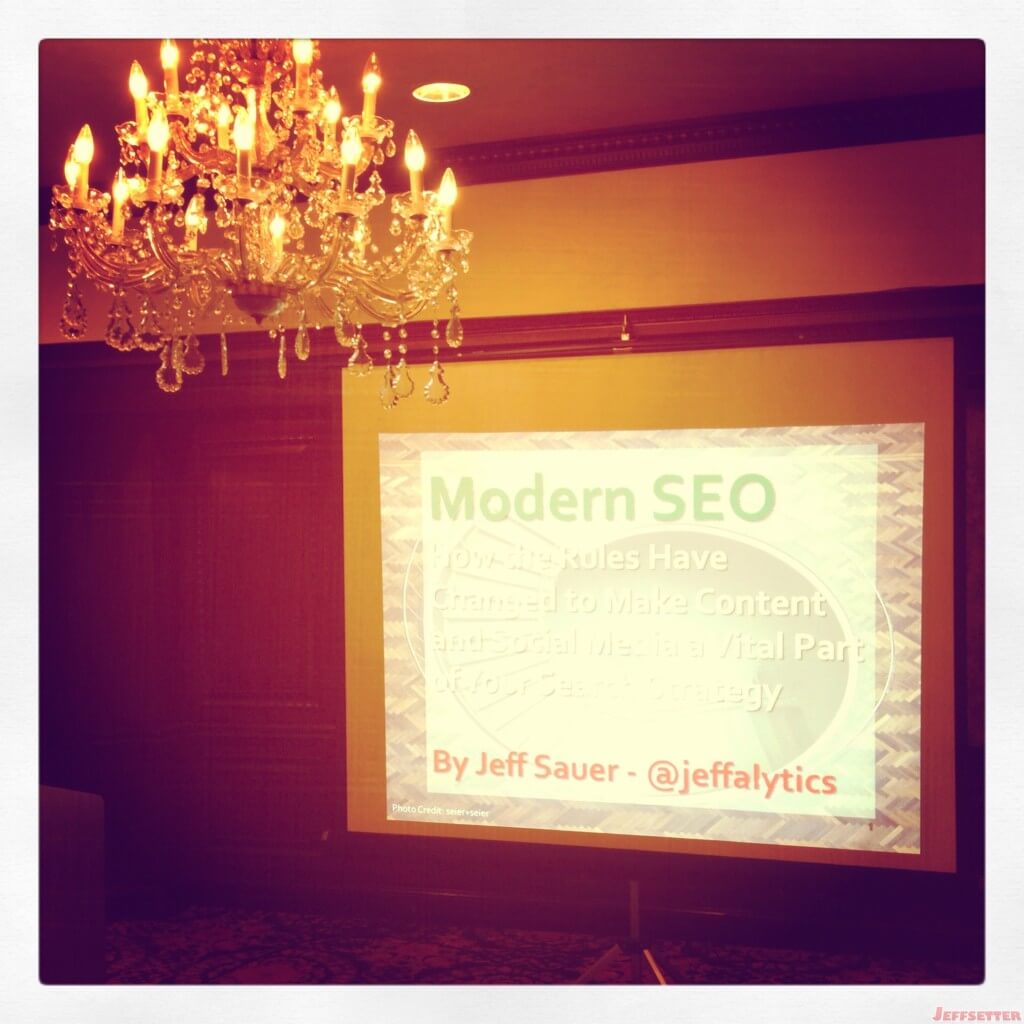 The Madison Hotel Review: 3.5 out of 5 Stars
I was only at the hotel for a short time, so most of my reflections on the stay are based on the condition of my hotel room. While it was decorated like a classic hotel, it could use a room renovation in the future. All staff I talked with at the hotel were courteous and helpful.
I liked the fact that I was staying at the same hotel as my presentation, which saved me quite a bit of frustration the next morning only after a few hours of sleep. With that said, I'm not sure that I would stay here the next time I am in New Jersey, unless my meeting happens to be at the Madison Hotel once again.
Disclosure: I was in New Jersey to give a speech and the organization who invited me into town paid for my hotel room for the night. Even though I did not pay for the room, my review was not influenced in any way by the Madison Hotel or by having a reimbursed room.