The Marriott-Starwood merger officially closed on September 23.  A lot of questions and concerns came up about Marriott Rewards and SPG.  The two programs are really different, and concerns abound.  But, a few answers have now been answered, as  Marriott reciprocal benefits revealed right at the merger close.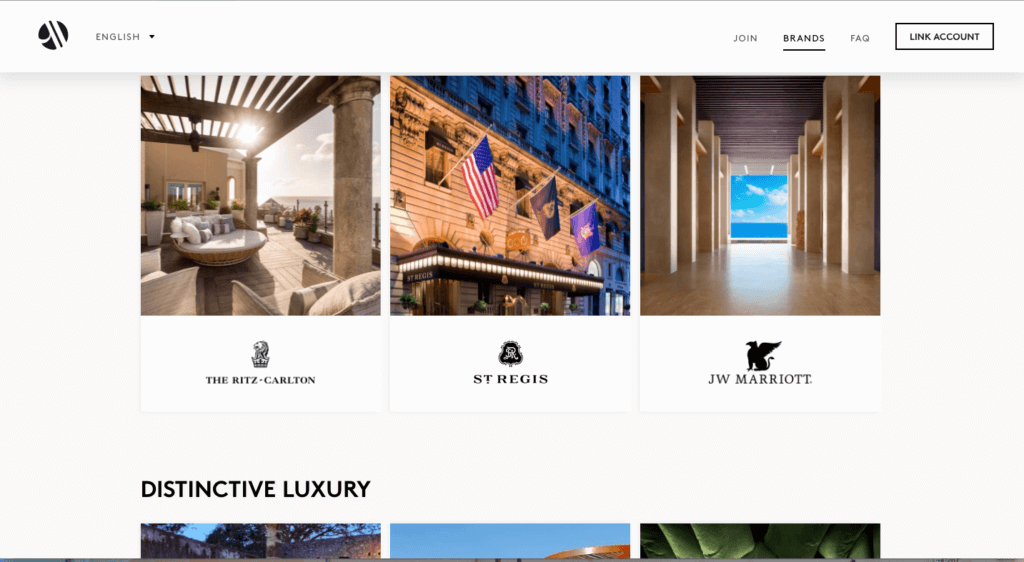 A special webpage has been launched introducing the various brands of the newly combined company.  The page also goes over quite a few FAQs.
The biggest question is probably how Elite statuses will matchup.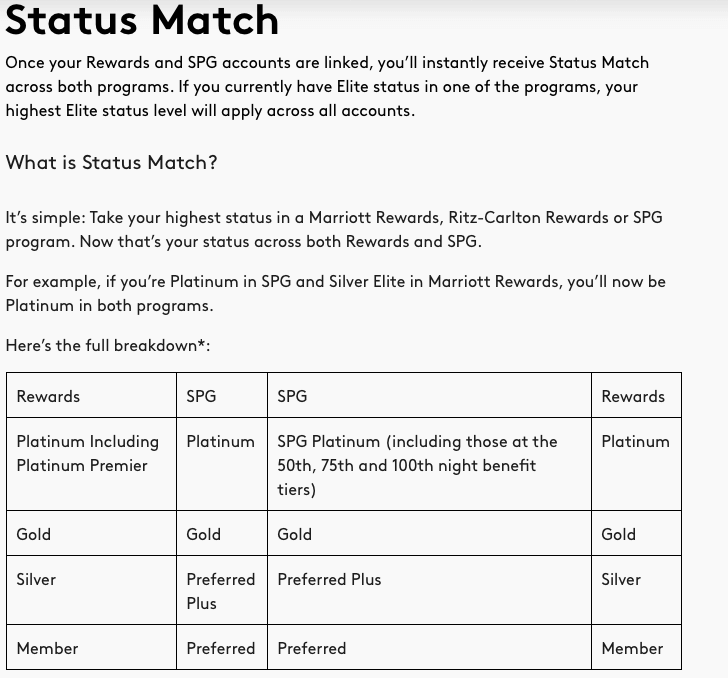 As you can see, Marriott pretty much did a straight match across the board.  Interestingly enough, though, Marriott Rewards Platinum Premiers and SPG 100th night Platinums will only be recognized as "Platinums" according to this chart.  But Marriott was testing its own version of SPG's Ambassador program, so that may be an unpublished benefit?

Another thing that caught my eye regarding status is the part about Lifetime status.  Status matching will occur the same as normal statuses, but this is just an "initial match."  However, status matching as we see it today will not be permanent.  Adjustments to status may be changed as the programs are combined.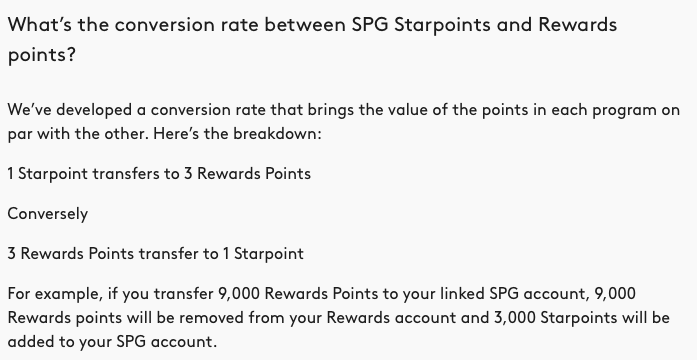 The other BIG question was how points would transfer.  Starpoints are immensely more valuable than those of Marriott Rewards.  Many speculated that Starpoints would transfer at a rate of 1:3, and they were right.  1 Starpoint is officially worth 3 Marriott Rewards points and vice-versa.
As far as points earning go, you can only earn points through a property's respective brand.  The same goes for Elite status qualification.  Points for Starwood stays can only be accrued in SPG, and Marriott stays can only accrue into Marriott Rewards.  Oh, and once you link your accounts, they'll affect one another as far as status goes.  If you earn a higher status in one, your status will move up in the other, too.
So when can you link your accounts?  Not yet.  The linking feature says "coming soon."  As far as program integration goes, Marriott says this won't happen "before 2018."  What will happen once the programs combine?  That's still anyone's best guest.  But at least for now we have a couple of answers for the interim.