While I theorized that the Lahaina, Kaanapali, and Pacific Railroad was done for last year, the fact that the Maui Sugar Cane Train is for sale now all but confirms my theory. And, no, this isn't a sale of the railroad as a going concern, as the listing all but confirms its demise.
Last February, the Sugar Cane Train's iconic steam locomotives appeared in a sales listing on Ozark Mountain Railcar. This caused a flurry of rumors that the owners of the railroad were throwing in the towel. And, indeed, six years after purchasing the beloved train, that appears to be the case.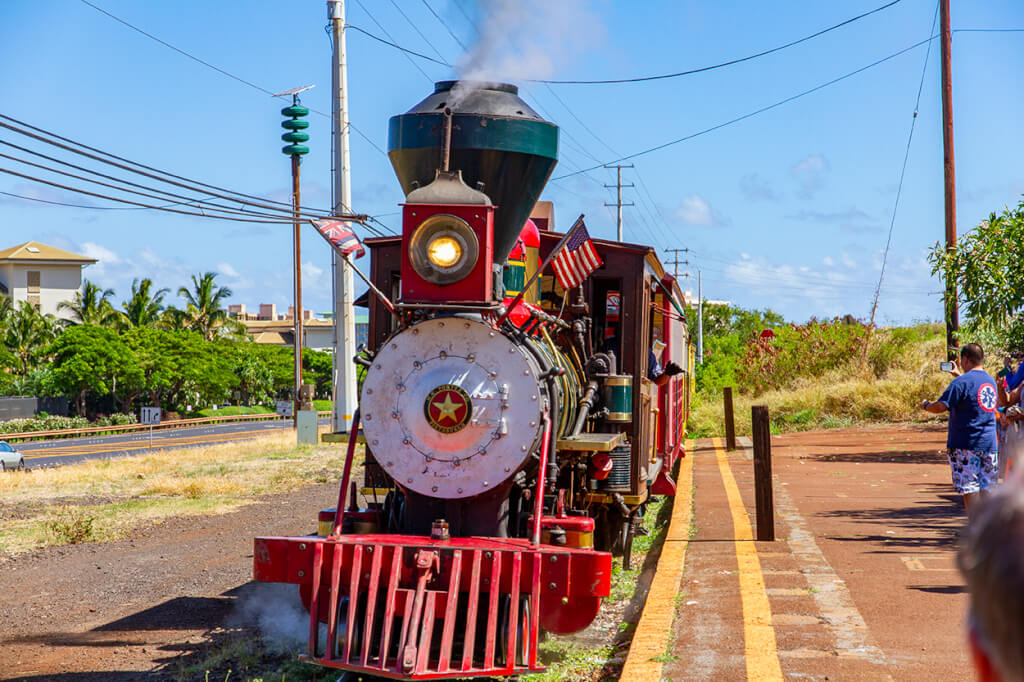 Maui Sugar Cane Train is For Sale
If you'd like to own a piece of Maui history, you can do so for the princely sum of $400,000. Previously, Anaka and Myrtle were listed for $275,000 each. So, to get those two locomotives, all equipment, rolling stock, and the other locomotives for less? That's a bargain. The catch, however, and why this sale confirms the railroad's demise, is that the buyer is responsible for removing EVERYTHING. The equipment, the rails, EVERYTHING. In fact, prospective buyers even need to provide a removal timeline.
What's more, the listing states that sale is occurring due to "land lease issues." To me, means that lease negotiates weren't productive and that the lease is ending. This, of course, paves the way for Kaanapali Land to realize its complete master plan.
Historic Preservation
While the sale is saddening to me, it doesn't come as a surprise. Even under these unfortunate circumstances, though, I had hoped that the current owners would at least contact the Hawaiian Railway Society to see if they'd be interested in purchasing Oahu 45 and display locomotive number 5. The reason for this sentiment is Oahu 45, as its name suggests, originally served the Oahu Railway & Land Company as their number 45. Locomotive 5 also hails from Oahu, though she was Oahu Sugar Company's number 5. Both are important parts of Oahu's history and deserve to come home. In fact, Oahu 45 was one of the last locomotives to run for the Oahu Railway. The only other surviving Oahu Railway locomotives around, outside of Oahu, are the Cumbres & Toltec Scenic Railroad's numbers 15 & 19.
As far as Anaka and Myrtle are concerned, I'd love to have the Hawaiian Railway Society acquire these locomotives too. After all, they've been part of Hawaii for over 50 years – longer than some locomotives ordered for plantation and mainline railroads here. Plus, Myrtle's whaleback tender once belonged to Kahului Railroad's number 11. However, it's my understanding that they're not interested in operating steam at this time. So, the best alternative to me is if the Kilohana Plantation Railway on Kauai were to acquire them. Originally, they planned to restore some plantations locomotives from the Philippines – originally from Hawaii – and operate them. That plan, unfortunately, fell through. So, fingers crossed on this one!
Final Thoughts
I'm sorely disappointed at this outcome. Personally, if I had the disposable income to do so, I'd scoop everything up. But, I don't. So, it's my hope that another Hawaii-based entity obtains the locomotives. It would be a devastating loss for our railfan community, and our history, to lose these pieces. My hopes, however, are not high. It's also too bad that Chicago-based Ka'anapali Land ultimately prevailed in this dispute. Yet another example of an out-of-state entity putting profits over culture and history. That said, while this outcome isn't surprising in the least, it is very unfortunate.