MGM Resort International's new loyalty program, MGM Rewards, is finally here. And, unfortunately, the program did make earning status a lot more difficult going forward, as was rumored earlier last month.
A few weeks ago, I lamented MGM's then rumored plan to make qualifying for status in the new MGM Rewards program more difficult. Sure, the new program sounds great with all its new benefits, but getting those benefits is now a much more difficult (expensive) task.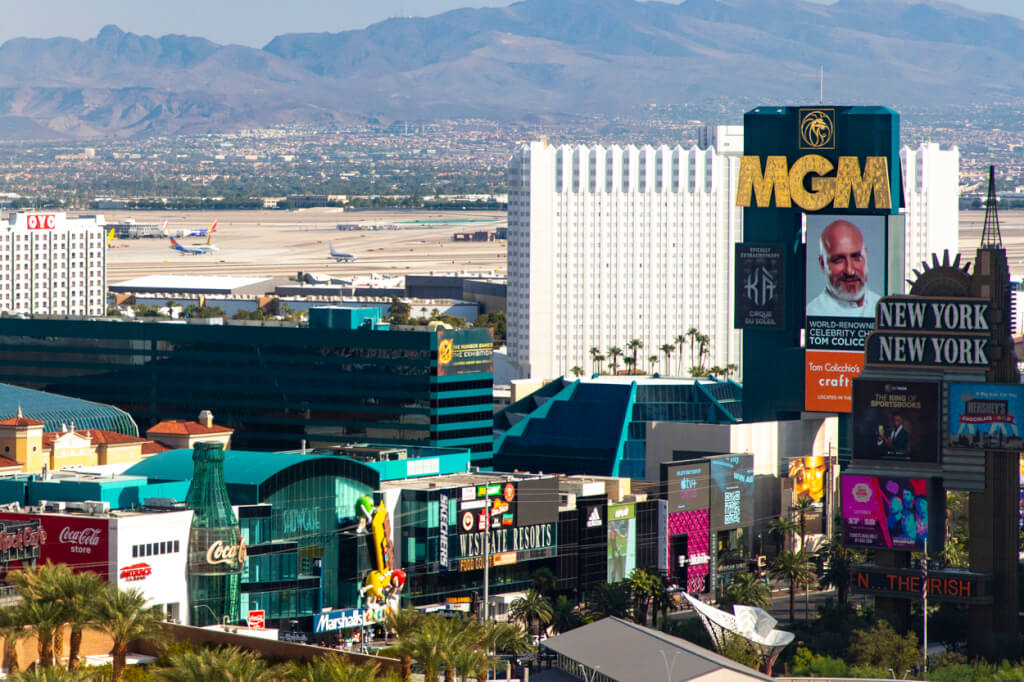 MGM Rewards is Finally Here
Unfortunately, that rumor about the change in tier credit earnings turned out to be true. Going forward, members will earn only FOUR measly tier credits for every $1 spent on dining, rooms, spas, etc. That earning rate used to be 25 tier credits per $1 spent – over six times higher than what we get now. For those of you that game, you'll earn eight tier credits per every $1 of theoretical loss to the casino at both slots and table games. That means, in order to earn status, you'll need to:
Pearl – 20,000 tier credits

Spend $5,000, or
Lose $2,500 gaming

Gold – 75,000 tier credits

Spend $18,750, or
Lose $9,375 gaming

Platinum – 200,000

Spend $50,000, or
Lose $25,000 gaming
OUCH. I suspect MGM will see its elite ranks thin out dramatically over the next year.
World of Hyatt
Going in, we already knew that MGM Rewards members that attain their status by matching from the World of Hyatt aren't eligible to receive the annual Celebration Dining Experience. But, other benefits were a little less certain. Thankfully, we have more answers today.
For one, all Gold members and up, regardless of how they get status, don't have to pay resort fees. The Points Guy confirmed this directly with MGM Resorts' Vice President of Loyalty Marketing, Anil Mansukhani. What's more, you can do so while earning World of Hyatt points and status credits. To do so, you'll need to book your stay via your MGM Rewards profile and notify the front desk of your earning preferences at check-in. That said, the resort fee may not waive during booking. Instead, you may need to request the waiver at check-in. Only time will tell how this ends up working in practice.
Of course, Pearl members continue to receive free self-parking, while Golds and higher receive free valet parking.
Final Thoughts
While I love the fact that MGM Rewards Golds and up now get resort fee waivers, the overall program is appreciably worse than the former M Life Rewards. Sure, members get more benefits now, especially if you earn your status through MGM Rewards rather than matching. But, attaining status through the program itself is going to be a much more expensive proposition now. Sure, they're offering a double points promotion right now, though that's still far fewer points than you earned normally with the old program.
If you want to see a complete list of MGM Rewards' benefits, please check out my previous post.