With a restaurant and food hall in Waikiki, three Michelin Star chef Michael Mina is further expanding his Hawaii presence.  And as a result, a Michael Mina Restaurant Opening in Ko Olina is on the horizon.
A New Partnership
Michael Mina's new Ko Olina restaurant won't be a brand new restaurant.  Instead, his new venture will be a rebrand of an existing restaurant.  But don't despair, because the restaurant Mina will be taking over is the Fish House at the Four Seasons Oahu at Ko Olina.  I've never been, but the restaurant boasts fantastic views.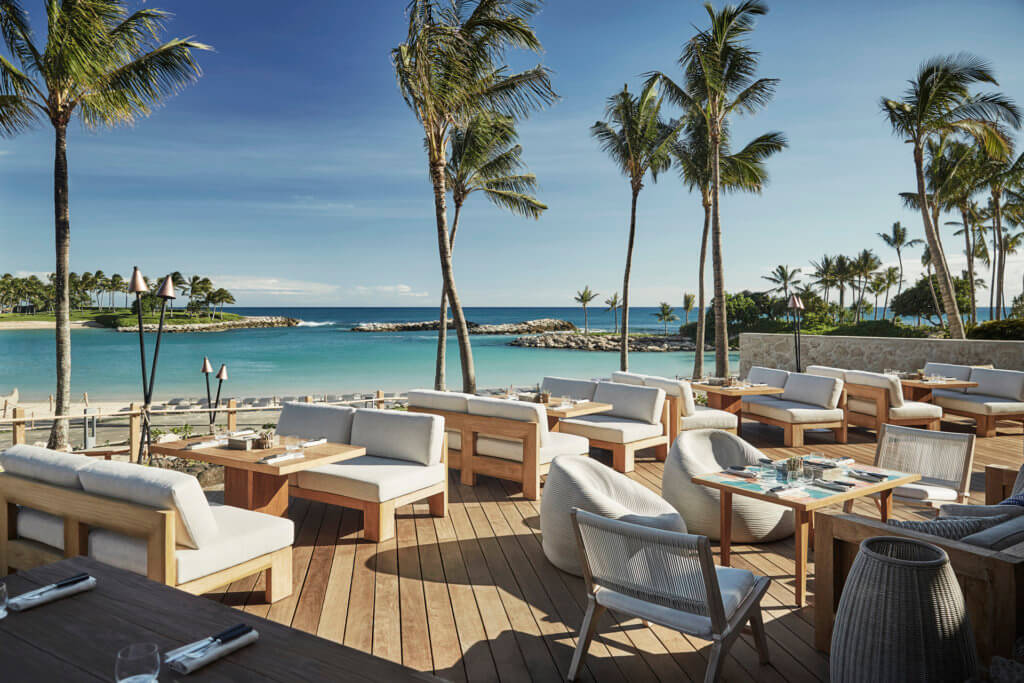 However, it's someplace I've never been compelled to dine at because, while the menu looks good, it doesn't seem all that unique.  And given the high resort prices and the reputation of the Four Seasons brand, I'd expect something a little more.  Afterall, the Four Seasons Seattle has an excellent, uniquely Pacific Northwest restaurant in it called the Goldfinch Taven.
Tweaked Concept
Very little information is available on the new restaurant, which will be called Mina's Fish House.  However, we do know the current Fish House will close on November 1, and the new Mina's Fish House will open on November 10.  And the little other information that has been released so far looks great.  For example, Mina's Fish House will have a renewed focus on local ingredients.  Ironically, with the California-based Mina at the helm, the restaurant will offer rarely seen local ingredients such as Pipipi.
Pipipi are small, black snails that are common on rocky shorelines throughout the state.  They're almost never seen on restaurant menus but are popular with locals.  Yours truly used to pick them at the beach and enjoy boiled in water with shoyu (soy sauce).  Others sautee them with garlic butter or enjoy them raw.
And while the Pipipi will be a unique addition to the menu, it won't be the only local influence.  The new seafood tower at Mina's Fish House will feature all local seafood, including Kualoa Ranch Oysters, Kauai Shrimp, Kona Abalone, Kona Cold Lobster, and Big Island Opihi.  Other new additions include a crispy-skin moi, Paniolo Ranch Filet Mignon, and a strawberry shave ice drizzled with 50-year-old balsamic vinegar.
Other changes include the addition of an outdoor bread oven, as well as changes to the restaurant's architecture and decor.
Michael Mina Restaurant Opening in Ko Olina Final Thoughts
The original Fish House at the Four Seasons Oahu was promising.  Initial concepts discussed the presentation of locally caught reef fish nightly with diners able to choose this selection.  But it doesn't appear this is the case today, which, to me anyway, would have been the restaurant's major selling point.  However, with Michael Mina at the helm and a renewed focus on locally sourced ingredients, Mina's Fish House sounds like someplace I'd really like to try.  And I'm hopeful that the execution will live up to the expectations, though we'll have to wait and see.