Following our adventures and lunch at Starbucks Reserve Roastery & Tasting Room, the wife and I decided to have dinner at Goldfinch Tavern.  But before that, we headed over to downtown Seattle to visit Chihuly Garden and Glass.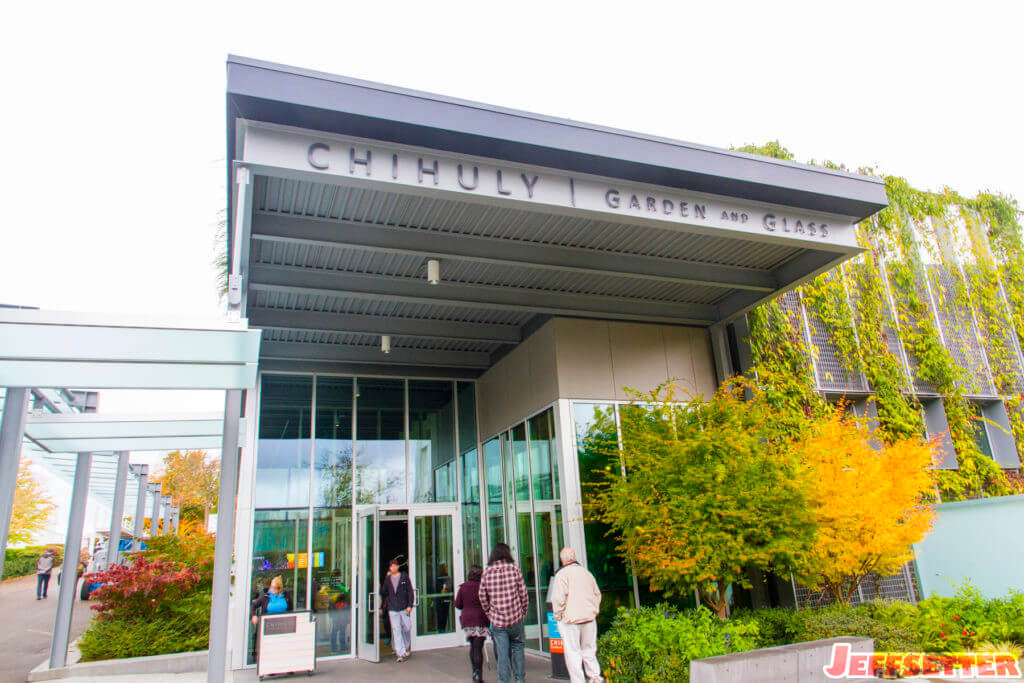 While the sculptures are stunning, it is basically a building full of glass.  Instead of boring you with all the details, I'll just leave you with a few pictures.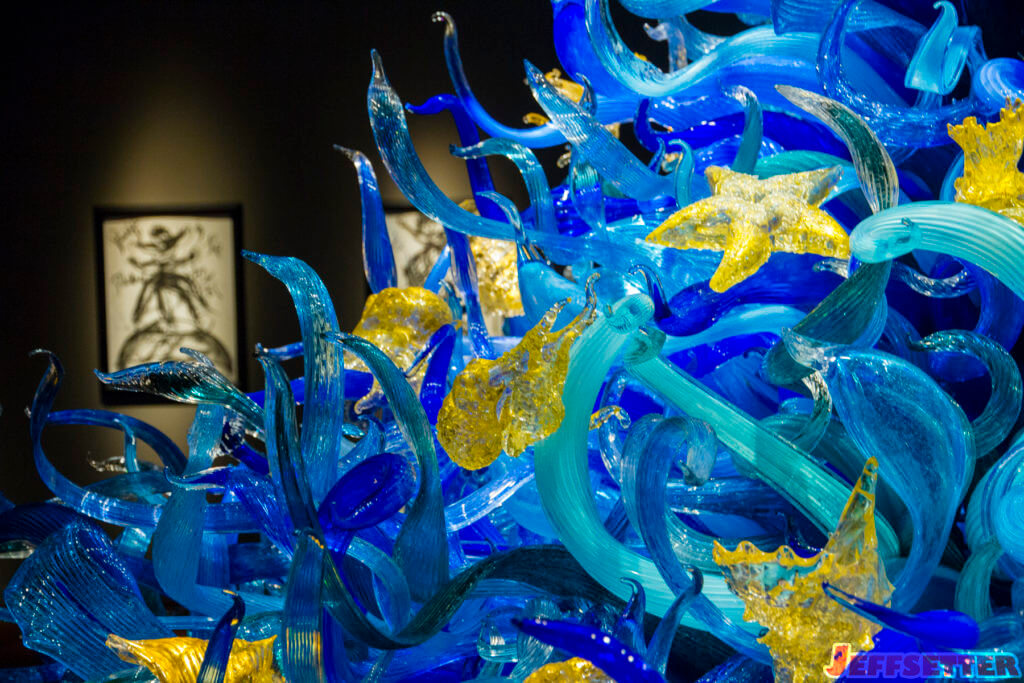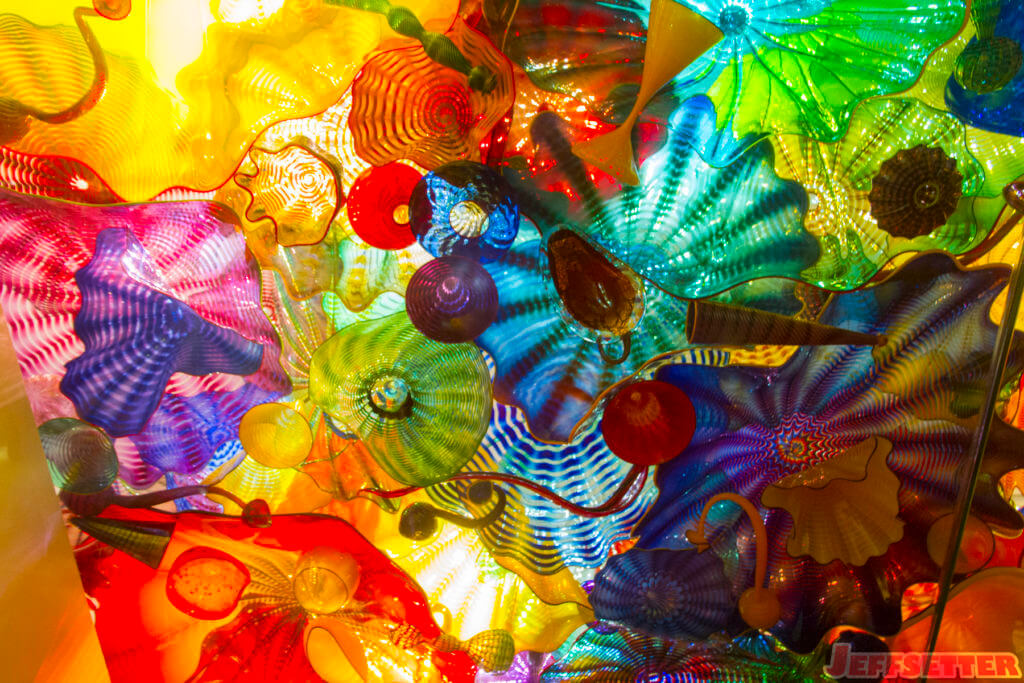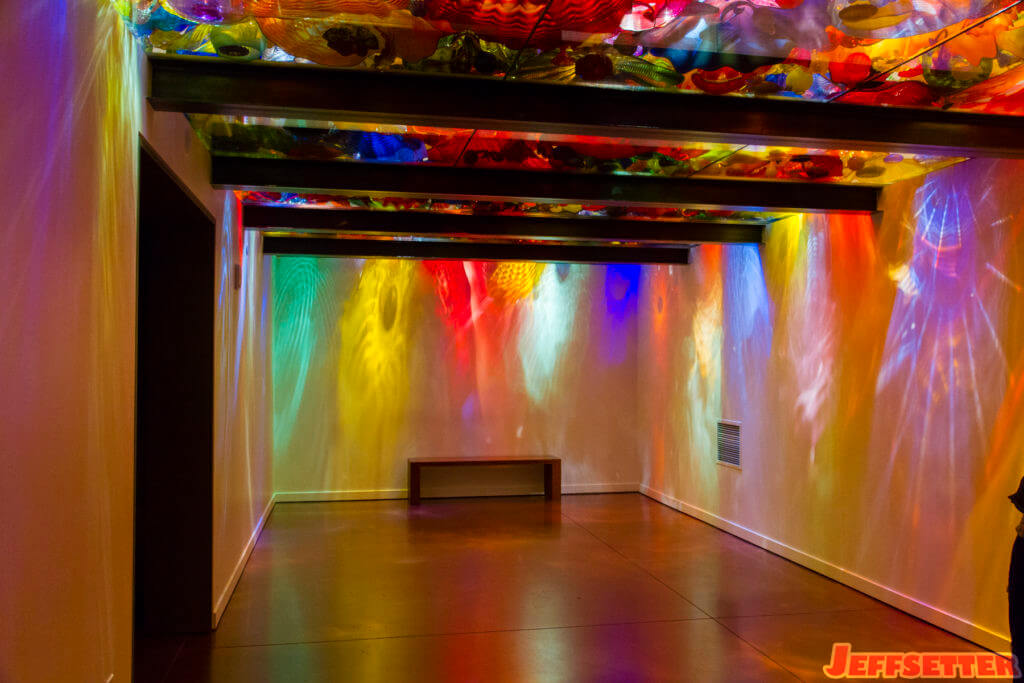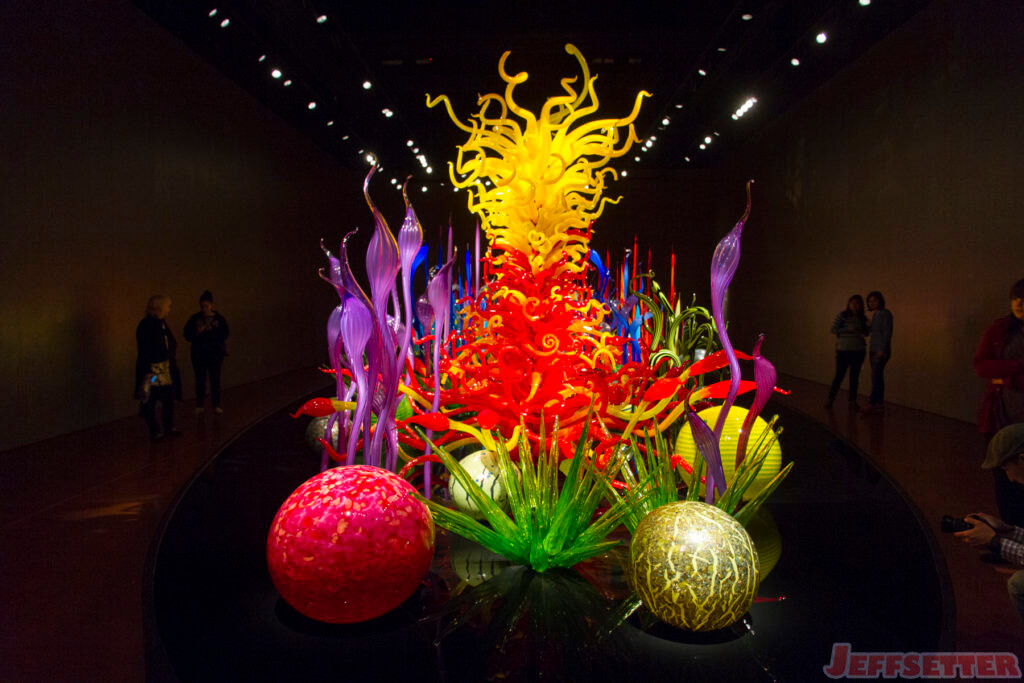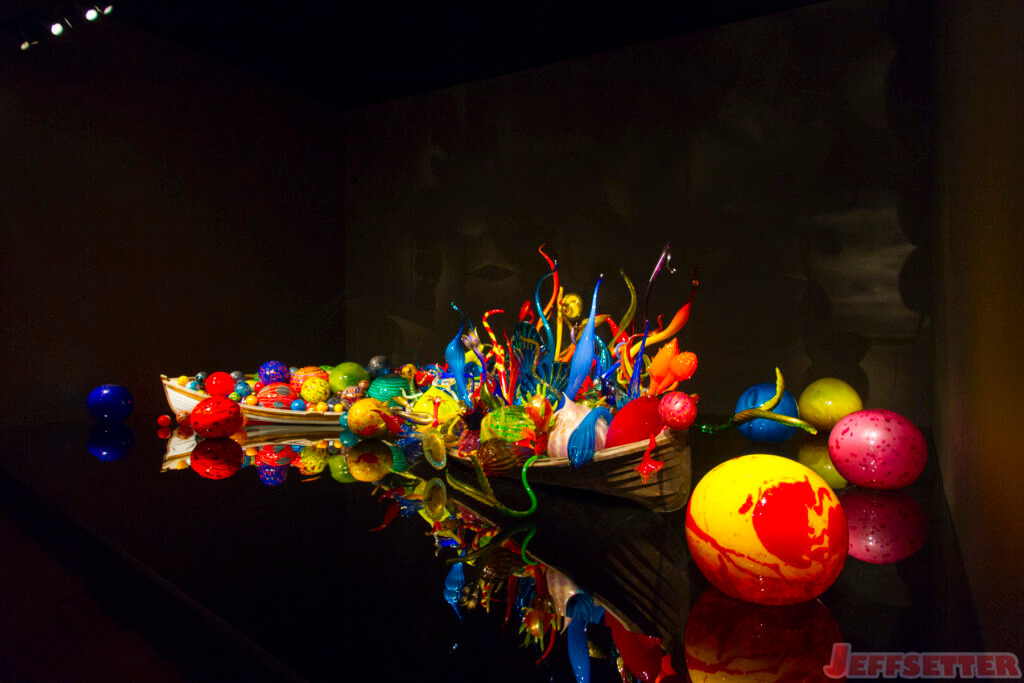 It is worth noting that tripods, monopods, etc. are not permitted in the museum.  Despite the dim lighting, however, I was able to get a good keep rate handholding my camera and snapping photos.  Parking is also atrocious in the area, but we ended up parking at the nearby Komo Plaza.  While he rate wasn't horrible, parking in Seattle is plain expensive.  In hindsight we should have returned the car and just Ubered everywhere.  It likely would have been cheaper, but even if we just broke even, it would have saved us time.  And to that end, we did return the car right after our Chihuly visit.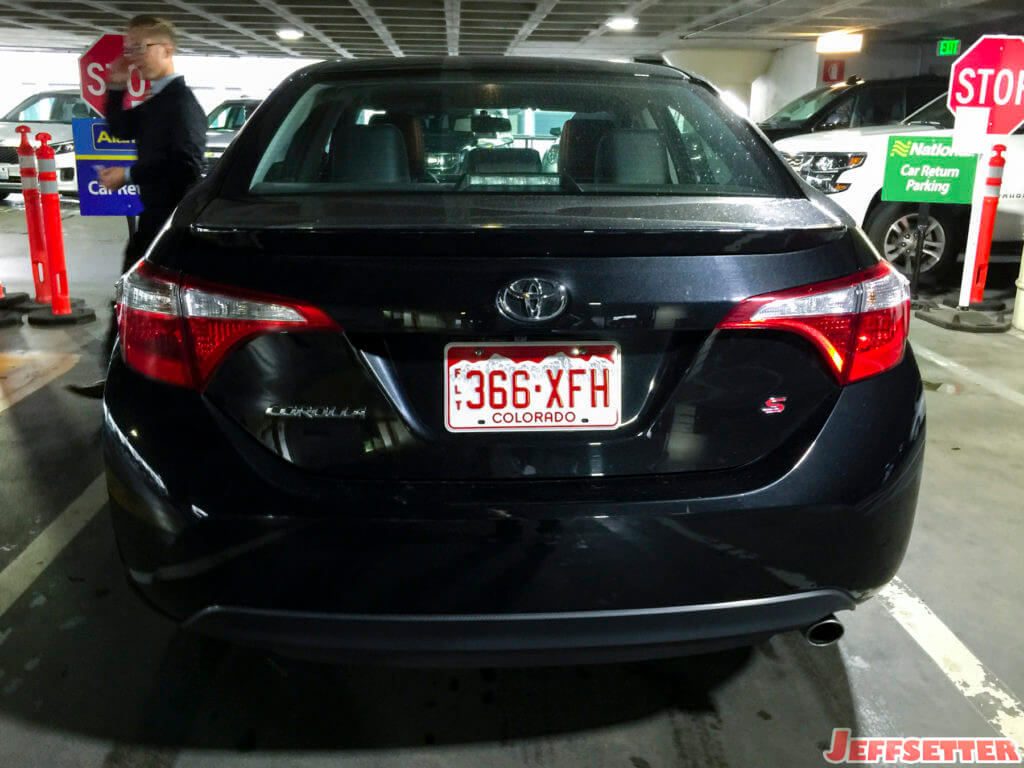 Interesting enough the car we had been driving all week had Colorado plates.  Also interesting was the Alamo 3rd Ave location we rented the car from.  The associates we dealt with were all friendly and helpful, but the drive in and out of the garage is pretty tense.  Navigation is kind of confusing and the space are pretty tight.  Thankfully I hd a Corolla, anything bigger would have been really fun.
We then to a walk back to the Seattle Marriott Waterfront to kick back and enjoy our suite.  A little over an hour prior to our rather late reservation at Goldfinch Tavern, the wife and I headed over to Rachel's Ginger Beer.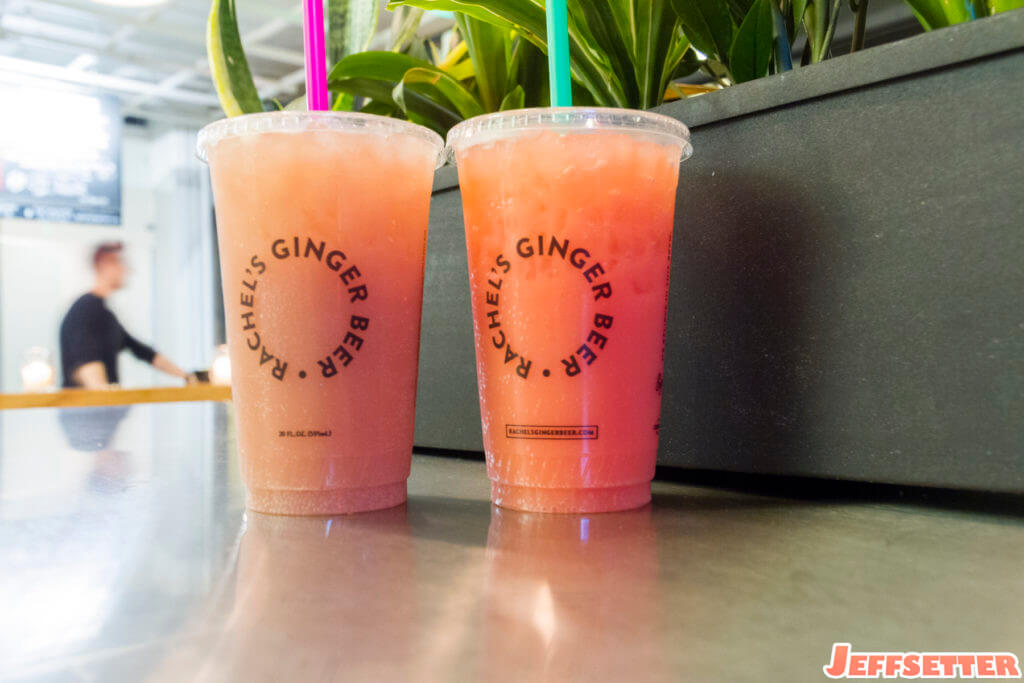 After our pre-dinner drinks, we headed over to Goldfinch Tavern, which is located in the Four Seasons Seattle's lobby.  Thanks to it being Seattle Restaurant Week, the restaurant was packed, but despite this, service throughout our dinner was flawless.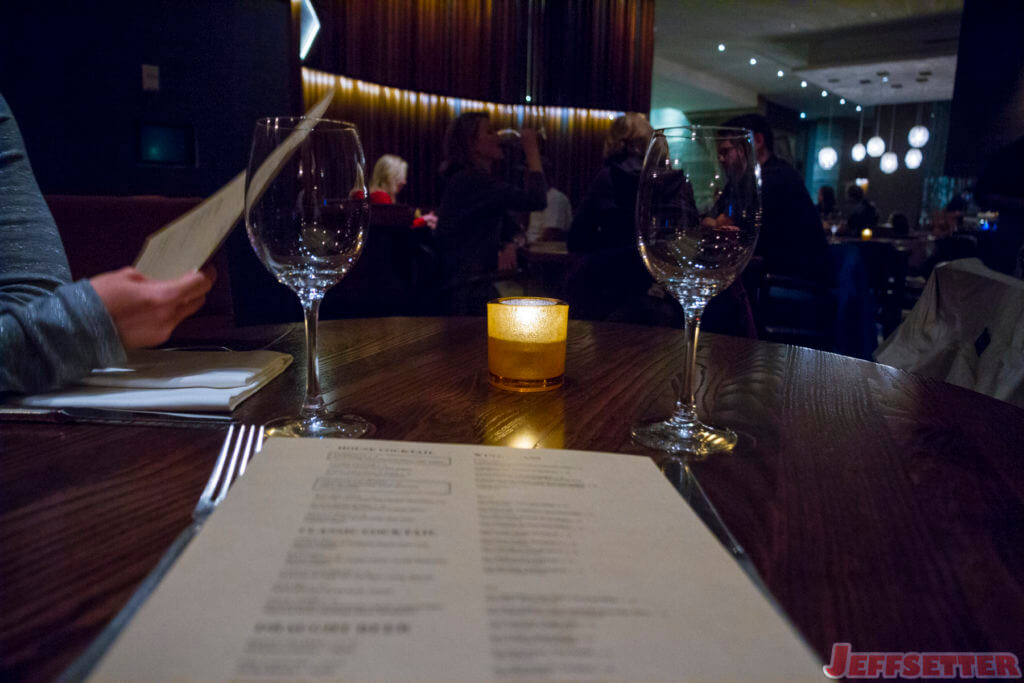 So unlike in Honolulu, Seattle Restaurant Week requires participating restaurants to offer a 3-course menu for $30.  The wife opted to order off the Restaurant Week menu, while I chose to go ala carte.  So to start, we were presented with the wife's selection from the prix fixe menu, the Smoked Halibut Bruschetta.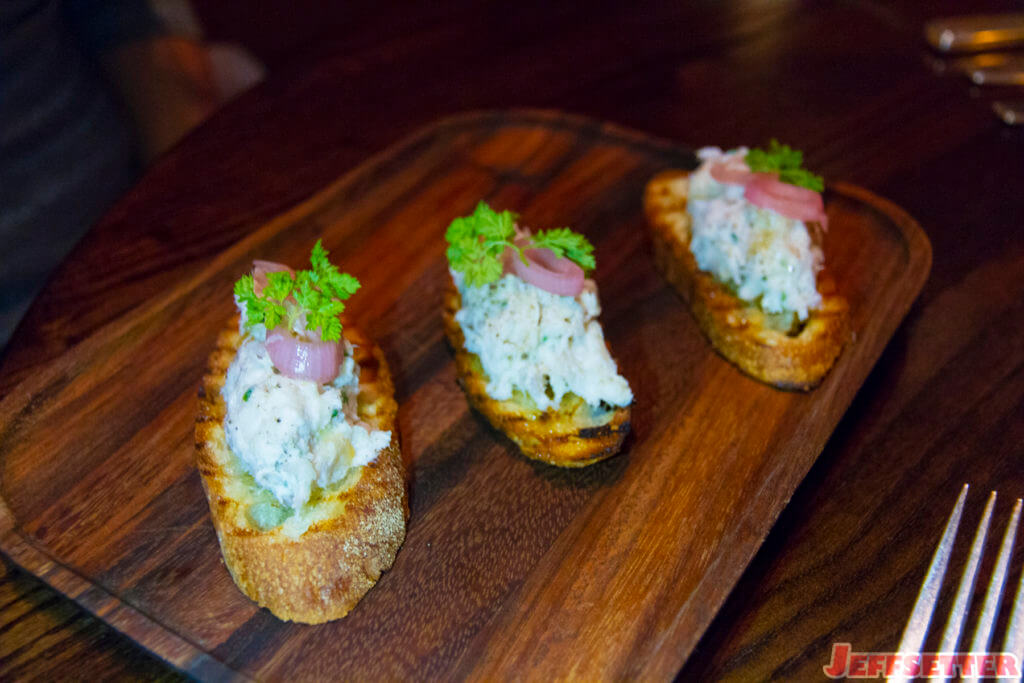 The hot smoked halibut was paired with pickled shallots, creme fraiche, herbs.  To be honest, I thought this was ok.  I'm not a huge fan of hot smoked fish, but it was tasty enough.
Off the ala carte menu, we did order a couple of Puget Sound Kumamoto oysters too.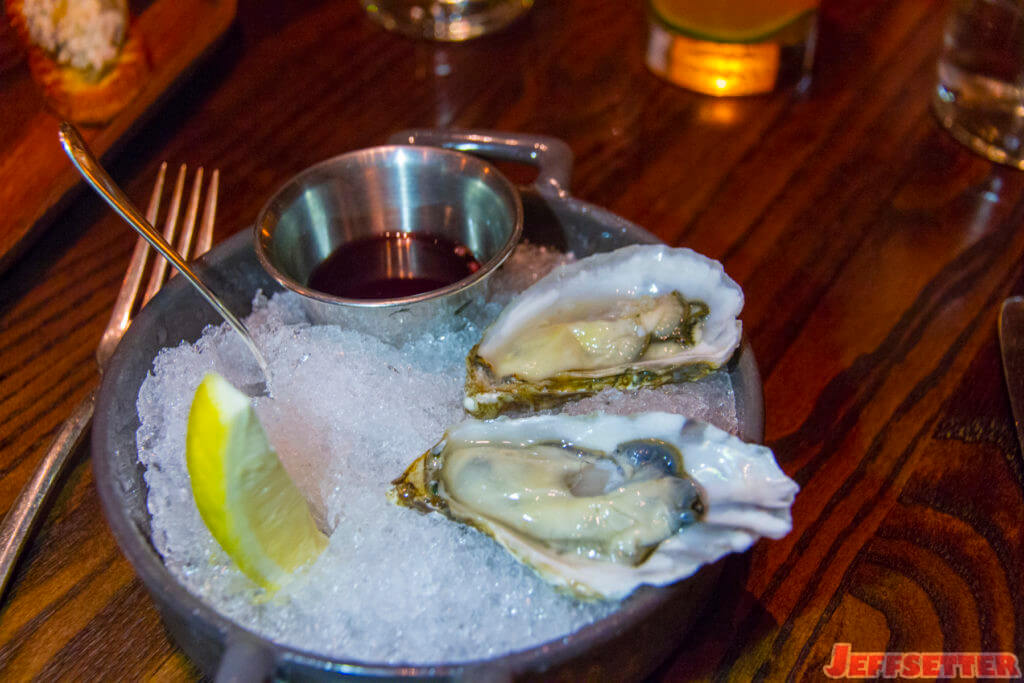 Need I really say anything?  Oysters are best in the Pacific Northwest!
Because Goldfinch Tavern's really great sounding standard menu, the wife did end up ordering an ala carte starter, the Tomato Soup.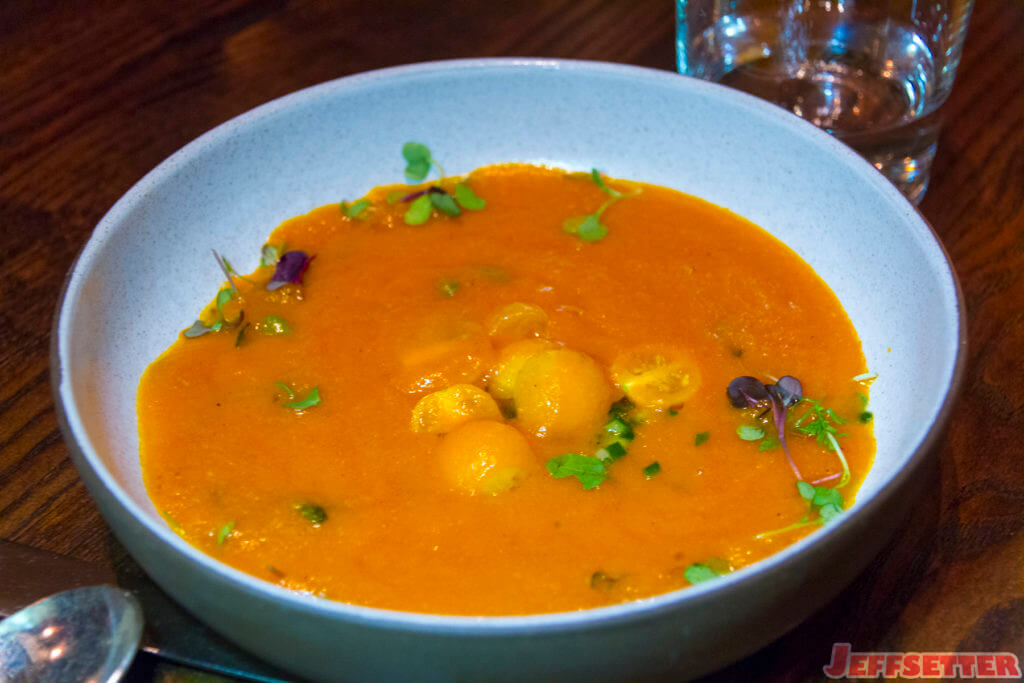 This soup was comprised of sungold tomatoes, shiso, banyuls vinegar, olive oil.  It was a really nice soup and the wife enjoyed it a lot.
For my starter I went with the Beet & Dungeness Crab Salad.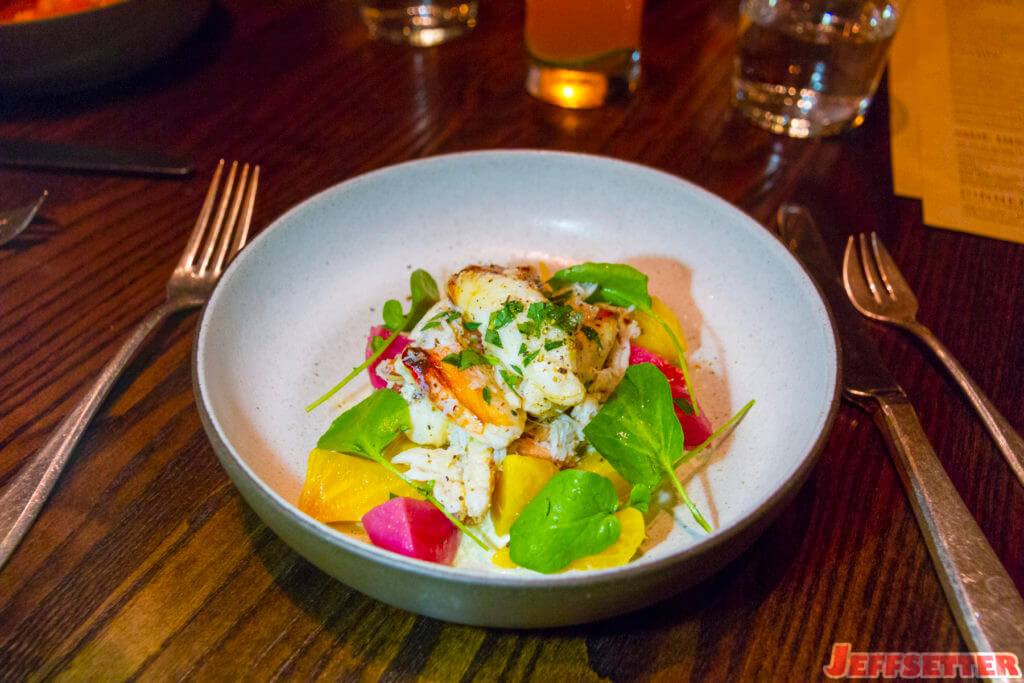 In addition to the beets & Dungeness crab, the salad had watercress, bribiche sauce, and tarragon.  While $16 might seem like a lot for aa salad, I thought this salad was a fantastic value.  The portion was just right and there really was more crab than anything else in the dish.  Better yet, the salad was fresh and simple, letting the sweetness of the crab shine through.
For her entree, the wife selected the Goldfinch Burger.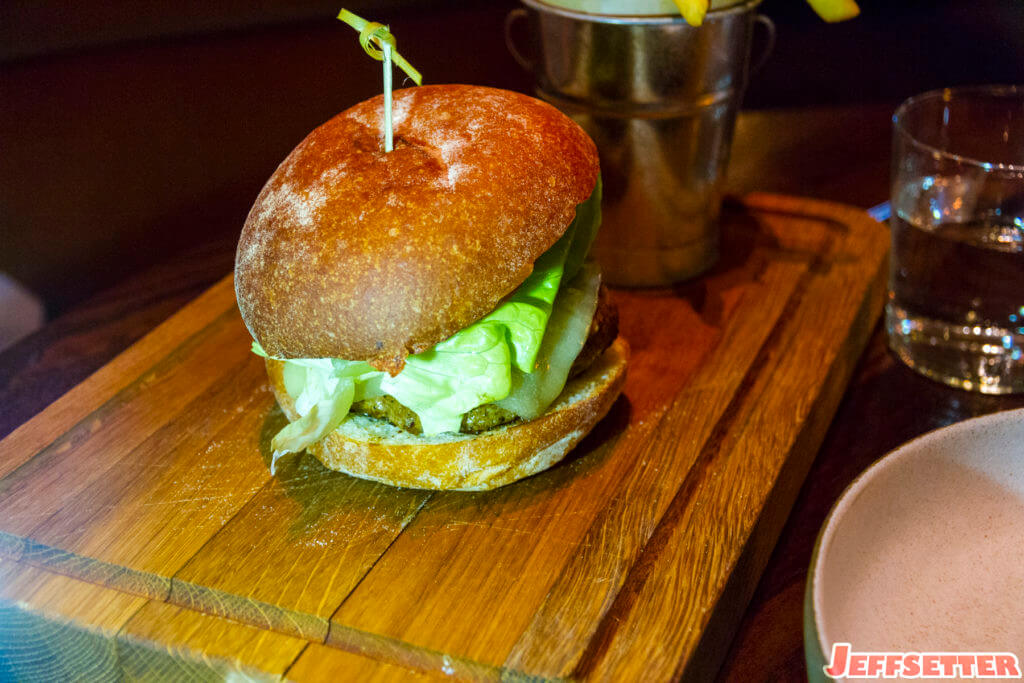 The wagyu beef burger was accompanied by Beecher's cheese, housemade pickles, smoked onion marmalade, and a side of dill fries.  The wife was really happy with her burger saying it was one of the best she's had yet!
Me, I stuck with the PNW theme and ordered the Penn Cove Mussels.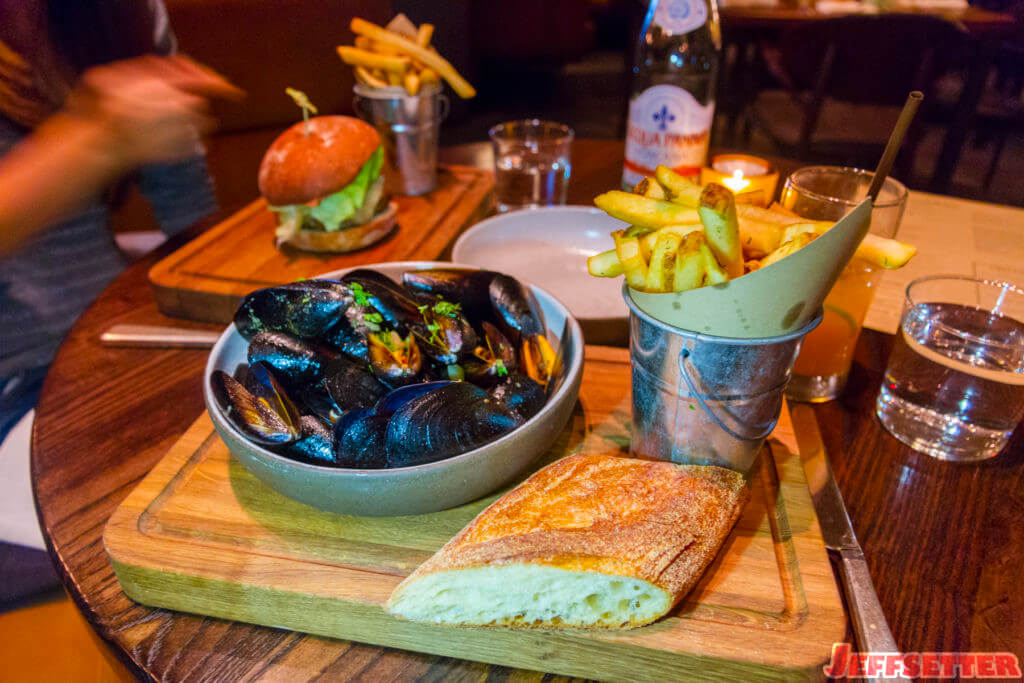 The mussels were steamed in some white wine and smoked onion butter, and accompanied by dill fries and a piece of baguette.  Fresh mussels are unheard of in Hawaii, so these plump morsels were a VERY special treat for me.  And that smoked onion butter, white wine mixture was just the icing on the cake.  Simply fantastic!  And those dill fries were really tasty too.
At this point we were too full to eat any more, but the wife still had a dessert to select, so she went with the Carrot Layer Cake.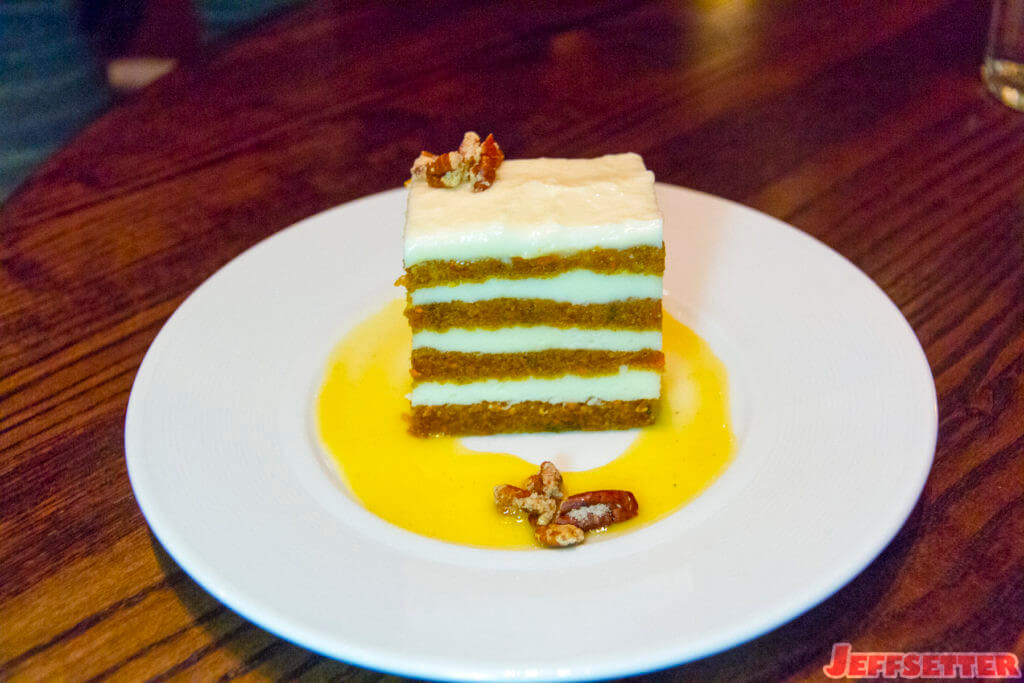 The cream cheese frosting slathered cake sat in a pool of cardamom orange coulis.  I love the coulis, but didn't love the cake.  We both thought it was far to sweet… As the couple next to us did as well.
Overall our experience at Goldfinch Tavern was a positive one.  There may have been a couple of dislikes like the carrot cake, but the food was of exceptional quality.  And despite being located in a Four Seasons, the value was really great too.  It's another restaurant that easily makes my list of go-to places in Seattle.
Our PNW Adventure
Dining Review:  Goldfinch Tavern (and Chihuly Garden & Glass)