I probably violated about 10 of my own rules by booking a trip to Milan for a day-after-thanksgiving Alitalia/Delta Mileage Run bonanza, and you know what? I don't care one bit!
While I don't have time right now to get into a full explanation of why I booked this trip, talk about the mileage earned or even get into the list of rules I have broken, I did want to share the basic premise behind my choice to go to Milan to end November/begin December.
Alitalia Business Class Fares are a Great Deal in November/December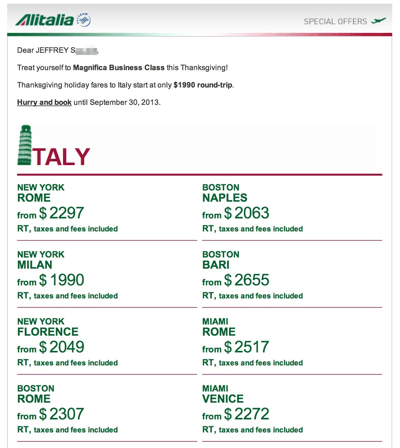 Alitalia is offering relatively inexpensive business class fares to several italian destinations for Thanksgiving and Christmas. I say relatively inexpensive, because they are still over $2,000 for a flight (but a good deal comparatively speaking).
The prices are best before and the day after Thanksgiving and slightly more expensive around Christmas time. Here are the official promotion dates: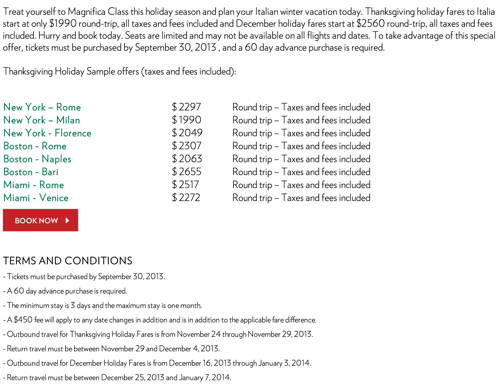 Alitalia is Offering 5,000 Bonus Miles each way to Milan
In addition to the reduced rate business class, Alitalia sent a promotion the next week for incremental miles earned on their New York to Milan route. This equates to a minimum of 5,000 incremental miles per flight and with class bonuses can be even higher.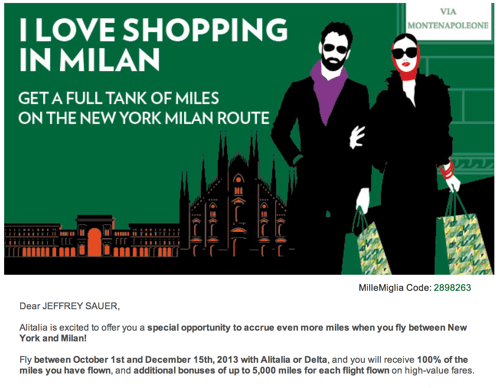 Here is a breakdown of the full benefits of this promotion. In business class on Alitalia, I would earn 300% of miles flown + 5,000 bonus miles plus my Delta Platinum bonus. That's a lot of miles.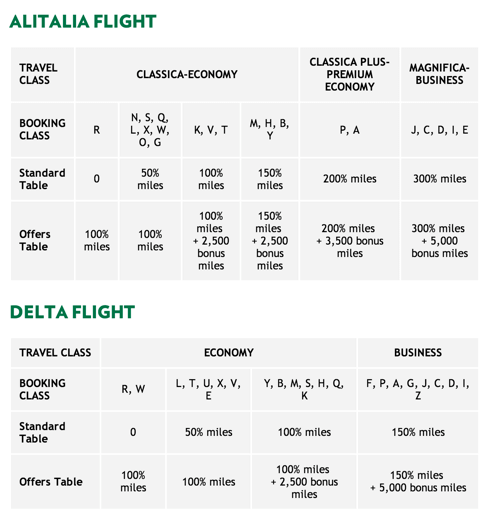 I Get to Try 2 New International Business Class Products
In addition to earning miles, I get to try both Alitalia and Delta's international business class products on the trip, neither of which I have flown to date.
Earning 16k MQMs and Seeing Christmas Markets
This means I'm earning at least 16,000 MQMs, recovering from a Thanksgiving feast and getting to see some beautiful Christmas markets in Milan. Should be a great time.