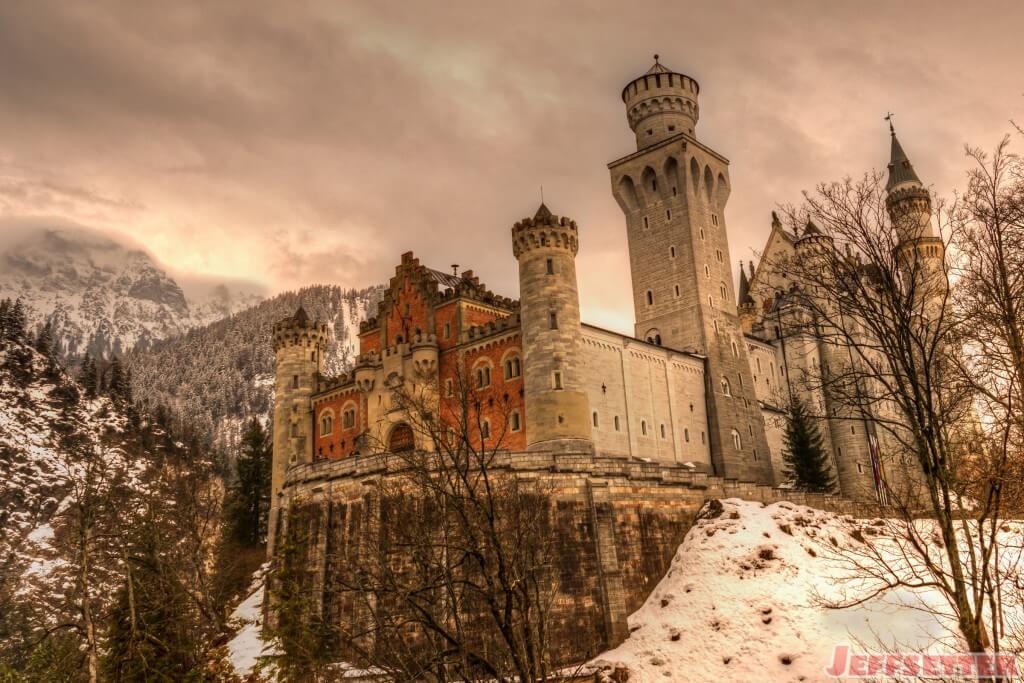 At first I was disappointed that the weather at Neuschwanstein castle was so drab during our visit. But when the structure is this impressive, who really cares about the weather?
After lunch, we walked up the hill to Neuschwanstein castle. It was as majestic as you might expect, especially with the snowy setting.
The photos turned out well, considering the freezing rain coming down on us. I can't wait to visit again – when the weather is better of course.