Last year, torrential flooding forced the closure of two popular parks on Kauai. And now those two parks are re-opening, but with access rules. So let's talk about the new access rules for Haena State Park and Napali Coast.
Kauai's rugged Napali Coast is one of the islands biggest attractions, and for good reason. The stunningly beautiful, but difficult to access coastline is often used for movies such as Kong and Jurassic Park. But, due to the area's popularity, crowding issues have been a growing concern for years. So when the tragic flooding of Kauai's North Shore forced the closure of Haena State Park and the Napali Coast, it allowed state officials to hit the reset button and implement new rules.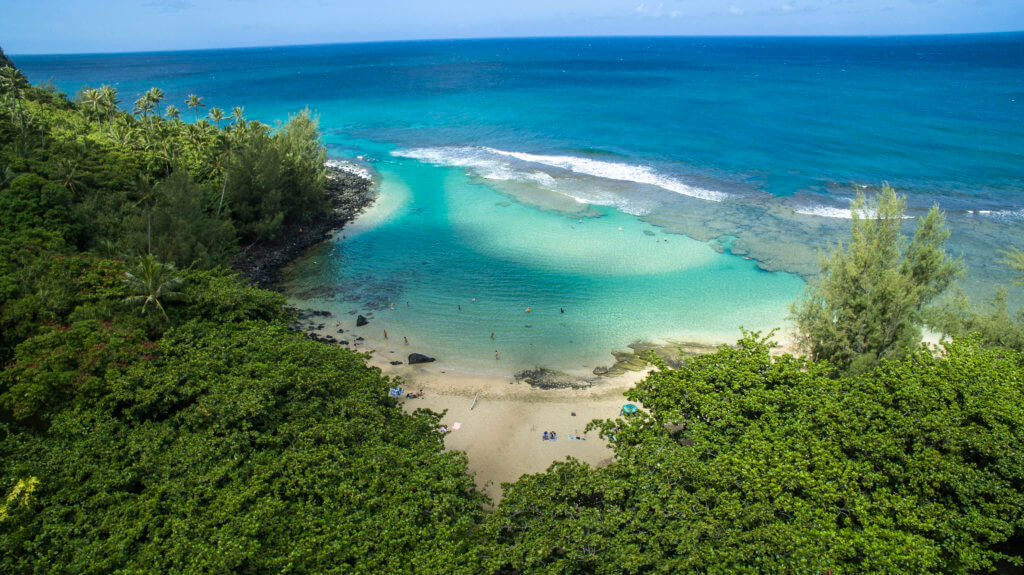 New Access Rules for Haena State Park & Napali Coast
Access to Haena State Park, including Ke'e Beach and Hanakapia Falls, is now limited to 900 people per day. As a result, reservations are required for those that wish to visit the park. Reservations cost $1 per person entering the park via foot, bike, or shuttle, or $5 per vehicle. To make your reservation, visit gohaena.com.
Confusingly, the website lists two different types of reservations; one for parking reservations and one for park entry reservations. Park entry reservations are required for those entering via foot, bike, or shuttle. Parking reservations are for those that want to park a vehicle there and include park admission for everyone in the vehicle too.
It's important to note that parking at the park is limited. If you are unable to find parking, you cannot park along the road. Doing so will result in a fine of $200. So if you're unable to secure a parking reservation, you can do a park entry reservation and then reserve a space on the new Kauai North Shore Shuttle. Roundtrip shuttle rides are about $11.
Reservations and fees apply only to out-of-state visitors. Hawaii residents do not need to reserve or pay, and there are specific parking stalls reserved for residents. However, parking is limited and may not be available. Oh, and in case you're wondering, out-of-state visitors accompanying Hawaii residents do need a reservation.
As far as the Napali Coast's famed Kalalau Trail goes, no reservation is required to access the trail via Haena State Park. However, you will need to have a valid Napali Coast State Wilderness Park Permit to enter. Oh, and overnight parking isn't allowed at Haena anymore. Period. So if you're going to camp on the Napali Coast, take the shuttle or get dropped off.
Enforcement
I'm sure everyone that reads this blog are respectful, responsible travelers. But if you know anyone that isn't and plan to go to Kauai, let them know that the above rules have teeth to them. Going forward Haena State Park and the Napali will have regular patrols from four park rangers. Two of those rangers are responsible for checking for permits along the Napali Coast and Kalalau Valley. In fact, the two rangers will have satellite phones and will continuously hike and camp in the area.
Pushback from Residents
When Kuhio Highway re-opened earlier this week, area residents became angered. They say the rush of tourists to the area creates hazards and environmental threats, according to the Honolulu Star-Advertiser. As a result, on Tuesday, some area residents formed a human chain across the highway and blocked access.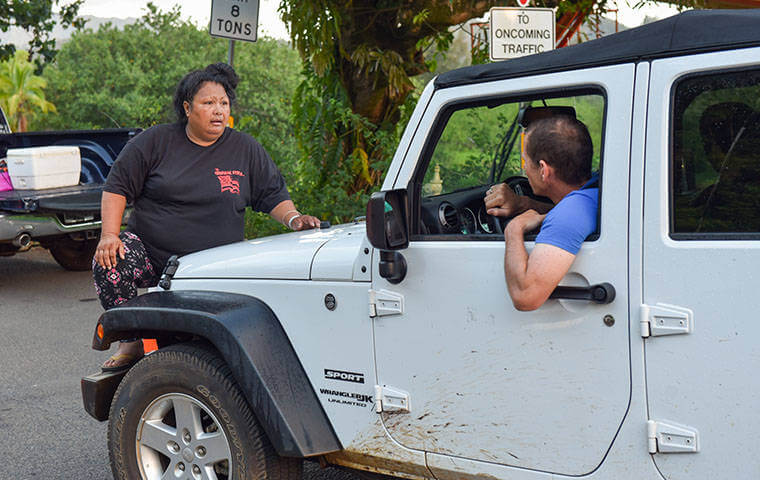 Residents do have real and valid threats. Reports state that tourists unable to access Haena State Park ended up heading to any beach they could find and doing things like blocking residents' driveways. Further, according to the Civil Beat, in the nearly one year time the beach has been closed, there's been evidence of ecosystem recovery. For example, reef fish made a return to the beach. For a while, fish have been absent from the beach; frightened away by the hordes of beachgoers.
New Access Rules for Haena State Park & Napali Coast, Final Thoughts
It's great that the North Shore of Kauai is finally returning back to normal. And, I think it's even better that controls are now in place to help protect our natural resources. Unfortunately, the plan thus far doesn't seem to be that effective. It's causing spillover issues that need to be addressed one way or another.
On the other hand, though, I think the reaction by protesters is a bit extreme. I get it, having your neighborhood overrun with visitors is frustrating. As is watching visitors carelessly cause damage to the environment. But, there has got to be a balance. Like it or not, Hawaii's main source of income is tourism. This is even truer on the islands other than Oahu. So if Kauai residents continue to chase away visitors, their primary source of income may go elsewhere. And then what is already a difficult way of life could become even more difficult.