Over the past few days, Hilton has updated their website and it is a major improvement over their previous site. As a frequent Hilton traveler, I had become accustomed to their old site, which was certainly adequate, but had a fairly dated look and feel. They had an above average website, but nothing spectacular.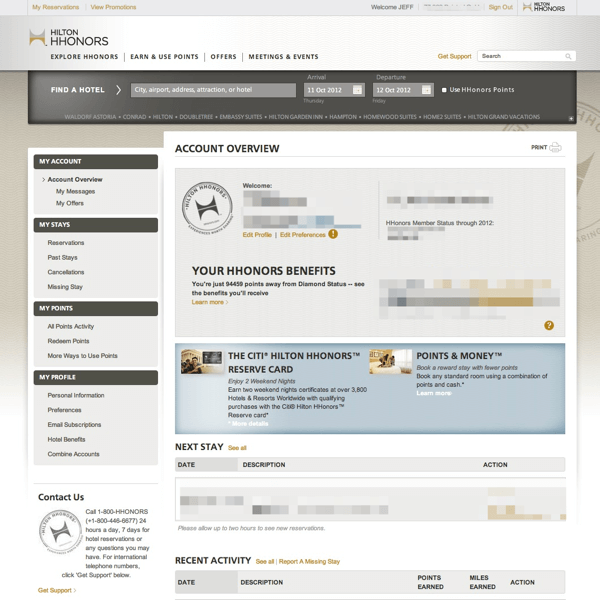 The new Hilton website is the best hotel website that I have ever used, and as a web development professional, I can say that I am truly impressed with the quality of their effort in many aspects.
Generally hotel websites focus on aesthetics only, at the expense of user experience and task completion. Hilton manages to accomplish both a beautiful website that utilizes 960 pixels of screen real estate, as well as a great user experience for a frequent user of the website.
In one place, you can easily see your points balance, your upcoming stays, your HHonors status, and information about your recent stays.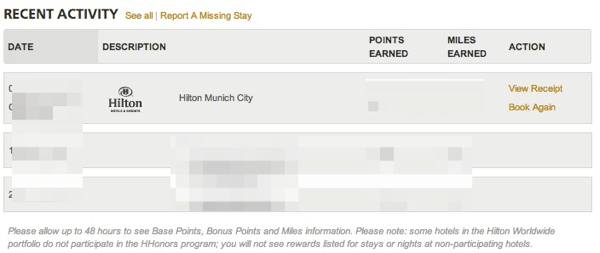 All of this information was provided on the site before, but the new iteration feels more comfortable and adds little touches like showing an icon for the brand of hotel you are visiting in your stays.
Even the offer section where they tout their co-branded credit cards and award redemption options blends beautifully into the site. There's enough contrast to draw your attention, but it's easy to ignore if you just want to get right to your information.

Bravo, Hilton – you have made the first move to modernizing hotel websites. I hope that the others find suit (especially you, SPG). Your fixed width, left justified site is so 2000-late.
I would be curious to know the name of the digital agency that created the Hilton site. Does anyone care to share in the comments?