On our journey from Wanaka to Christ Church, we stopped at Lake Tekapo.
I mentioned in our Queenstown – Things to Do post that if you want to do some star gazing then Lake Tekapo is your spot.
However, the Lake is beautiful during the day as well.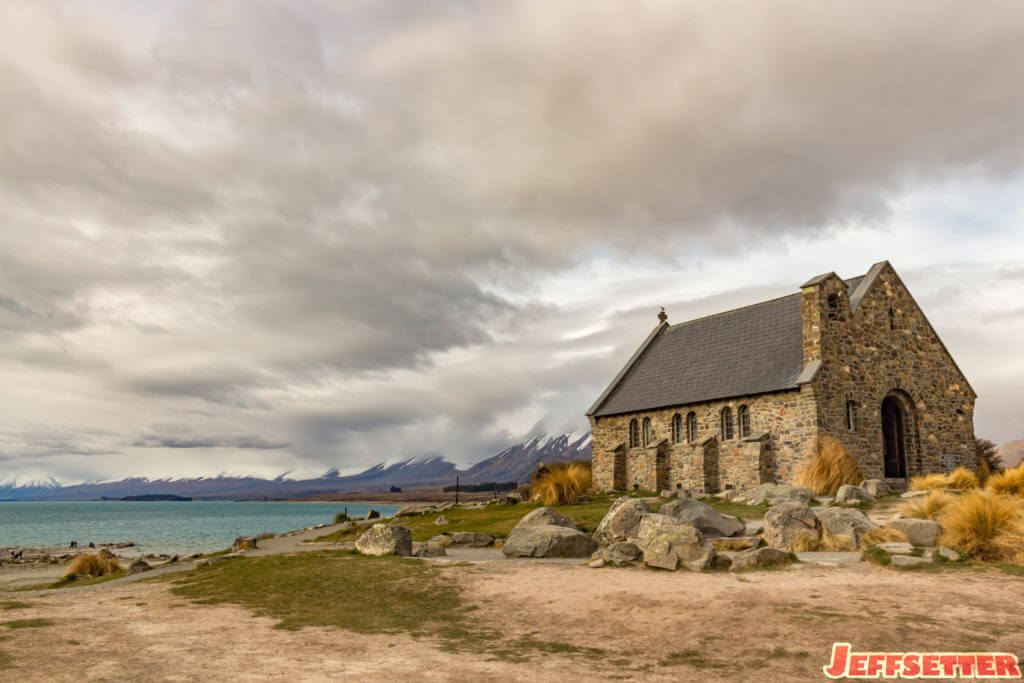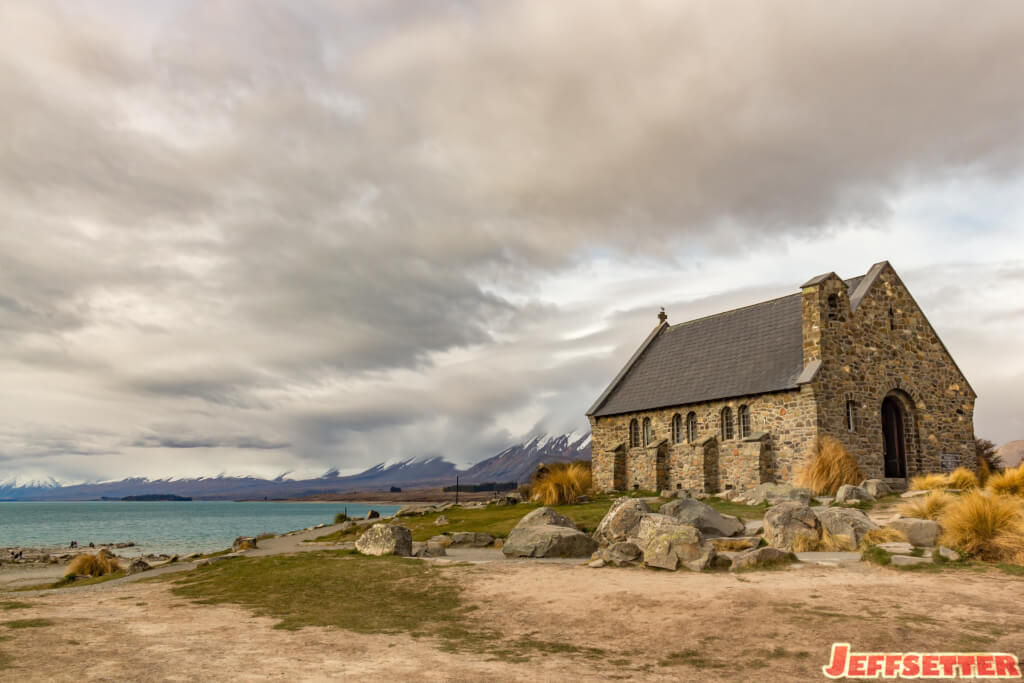 The tiny church is probably the most photographed scene at the lake.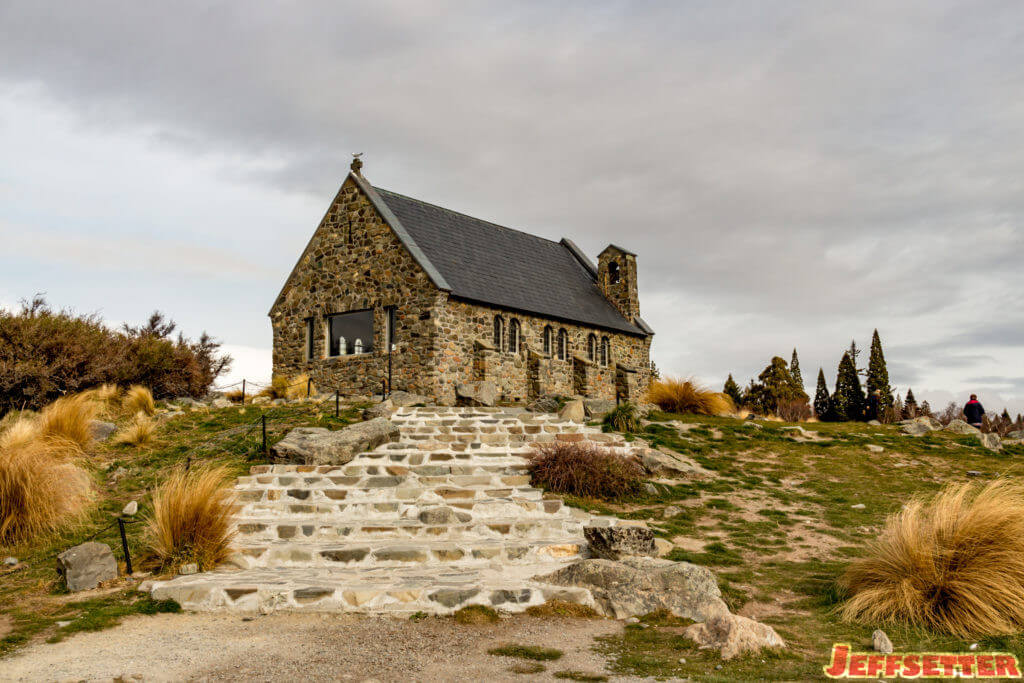 The Lake Tekapo church is adorable.
Enhance.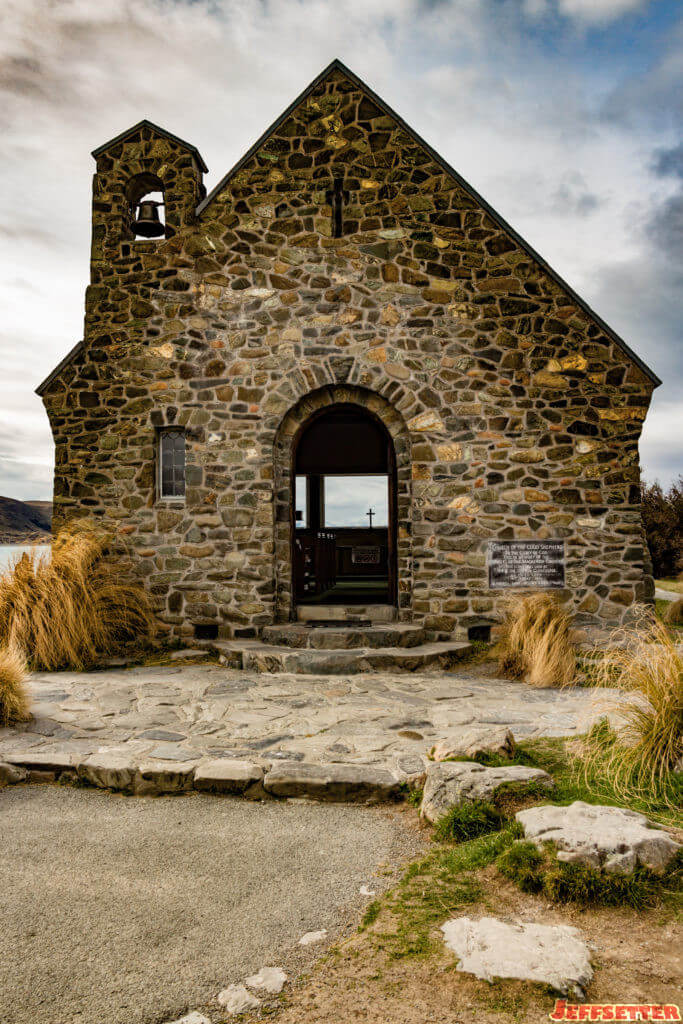 You can go inside (for a small donation).  This is an active church so videos and photos are not permitted inside.
I obviously stood outside and took a picture as to be "respectful" – if hovering outside the door is respectful.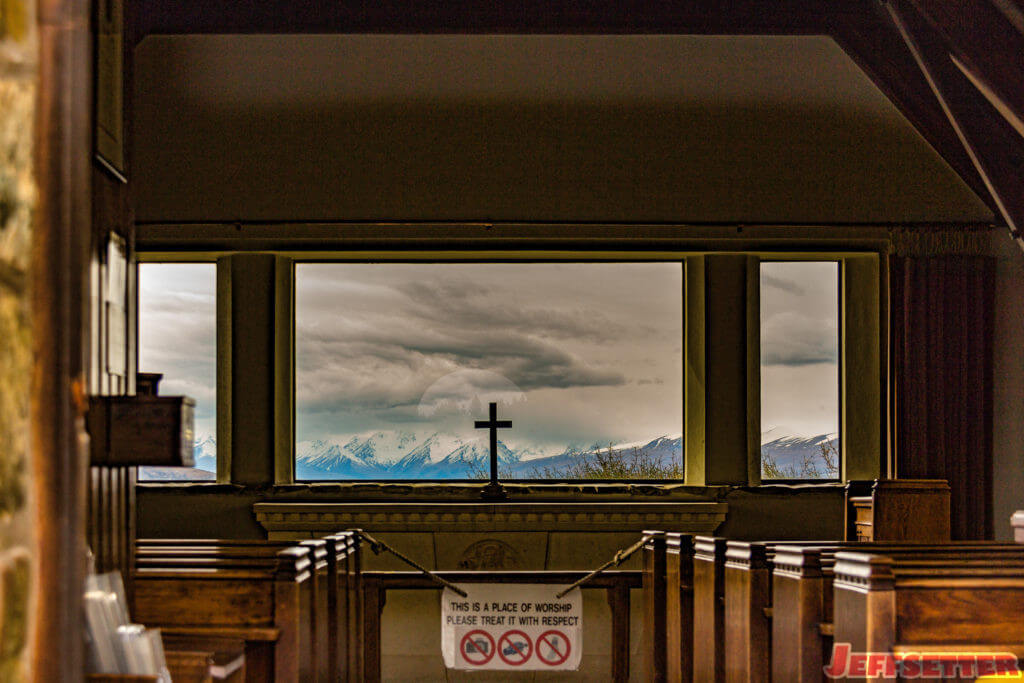 I can't think of a prettier church to listen to a sermon, actually looking out at what God created – that is if you are into that kind of thing. If not, then the lake surrounded by alps is still amazing regardless of your beliefs.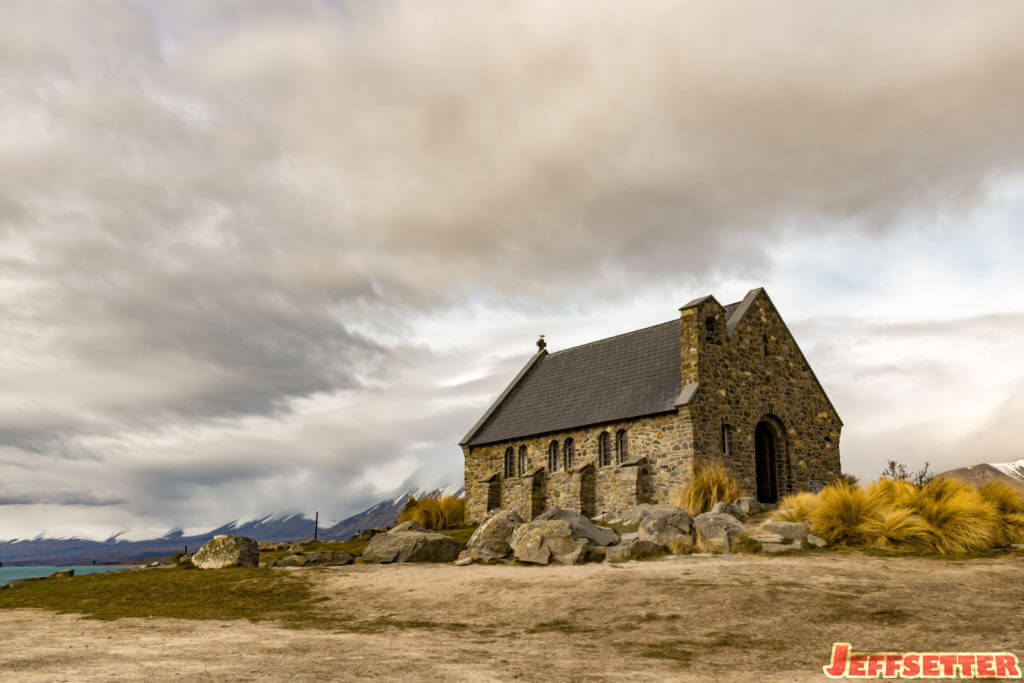 The town is super small, really just restaurants and hotels. Meaning there is not much to do here but enjoy nature and fresh air.
The stars are amazing. We got up around 4:30 to enjoy the stars and we stayed until they disappeared into the sunrise, no words, just no words.
Highly recommend a stop at Lake Tekapo on your visit to the South Island.