There's a lot of Hawaii travel news to cover today, so in this post, I'm talking about the Oahu vacation rental crack down and more.
Oahu Vacation Rental Crackdown
Honolulu Mayor, Kirk Caldwell, signed Bill 89 into law the other week. The bill aims to crack down on vacation rentals by establishing regulations and increasing fines. Specifically, the law allows for the issuance of 1,700 new hosted vacation rentals, while grandfathering 770 existing permits. It also sets fine ranging from $1,000 to $10,000 per day, while also facilitating enforcement.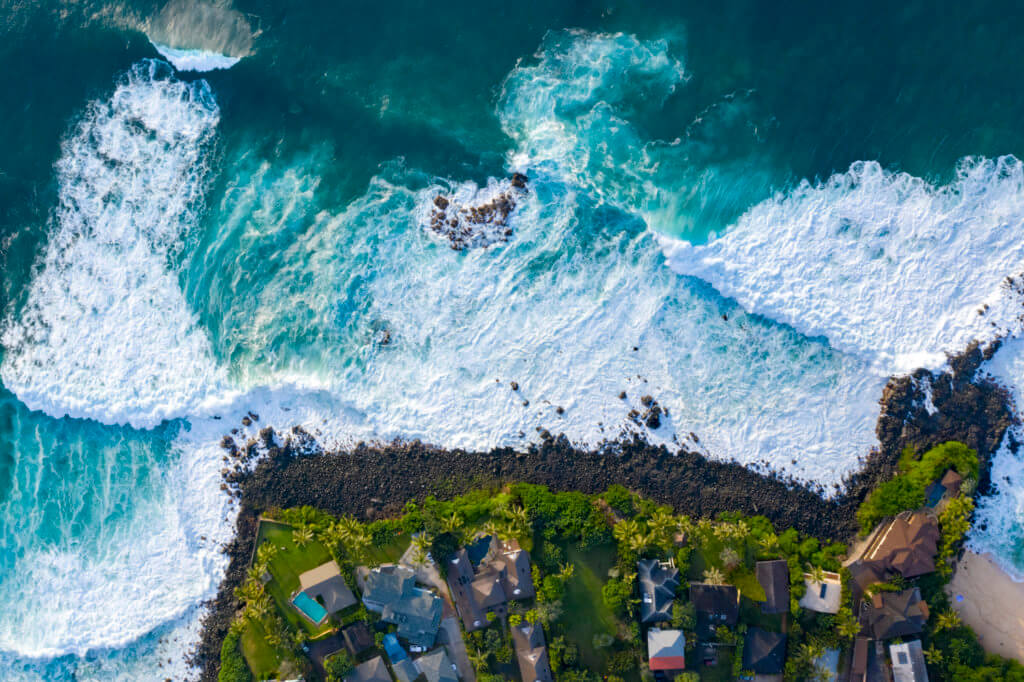 As a result of the bill, permitted vacation rentals are required to display their permit number online. In this way, officials can enforce the new law, while visitors can quickly tell what rentals are and aren't legal.
It's worth noting, by the way, that the hosted vacation rental requirement makes it illegal to rent out an entire home as a vacation rental. Rentals in which the owner lives on-property are the only ones that will be permitted going forward.
Pali Highway Repair Work Taking Longer Than Expected
Back in February, the Pali Highway, one of four routes from Leeward to Windward Oahu, closed due to a major landslide. Upon inspection, officials determined that the highway needs to remain closed while remediation work is complete. It was hoped that crews could complete work by the end of August, but that's, unsurprisingly, not happening.
According to the Department of Transportation, work is now expected to continue through November. However, officials say the plan to open the highway for longer hours beginning in August.
As a result, beginning August 1, Pali Highway morning contraflow towards Honolulu starts at 5 am and ends at 11:30 am. Afternoon contraflow then begins at 12:30 pm and ends at 7 pm. Then, on September 1, Pali Highway will open in both directions between 5 am and 7 pm.
Alaska Airlines Adjusts Hawaii Service
According to the Pacific Business News, Alaska Air is increasing its Seattle – Kahului service in November to three times daily. Apparently, this mirrors a similar, recent change that saw Seattle – Honolulu go to three times daily too.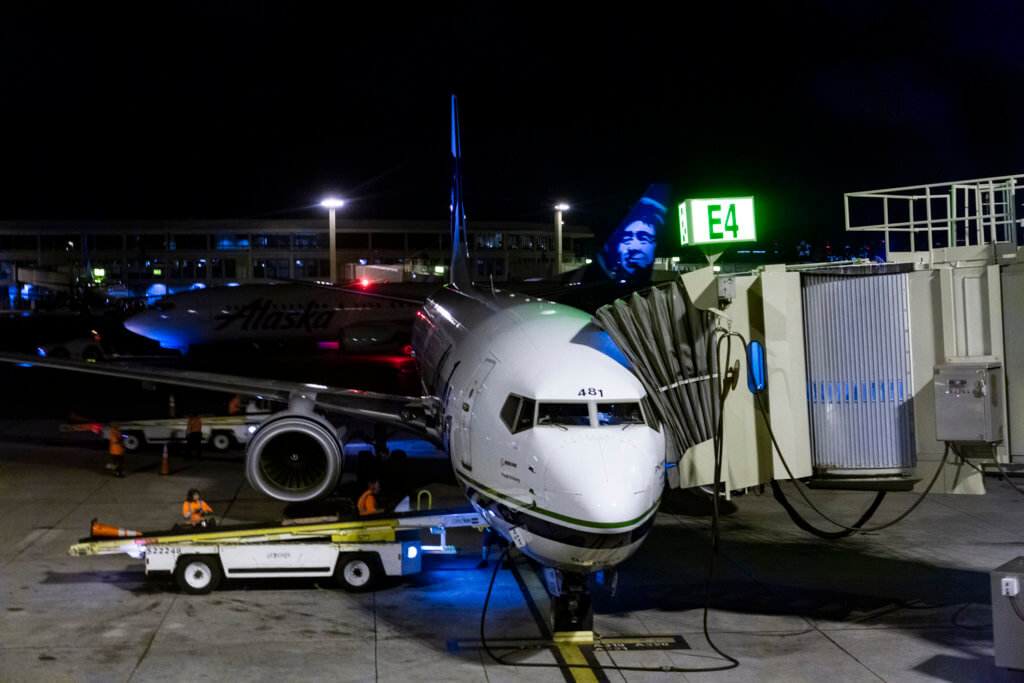 This news comes a day after a reader informed me of the above change, in addition to a few others. Namely, Alaska is likely to cut Bellingham service to Kona and Kahului, while also up-gauging the Seattle to Honolulu and Kahului routes to larger Boeing 737-900's.
I'm glad to see Alaska Airlines continuing to evolve it's Hawaii strategy, especially in the face of stiffening competition. And as I've said before, I sincerely hope to see Alaska Airlines succeed. They are my favorite airline at the moment.
New Honolulu Crosswalk Law
Honolulu's new crosswalk law targets pedestrians. We already have stringent law aimed at drivers, so it's nice to see a law that places responsibility on the pedestrians too. Specifically, the new law makes it illegal for pedestrians to enter a crosswalk once the countdown timer starts. For intersections without the countdown timer, the same law applies while the hand begins flashing. Fines for violations are $130.
ANA's Second A380 Enters Service
Earlier this week, ANA began its second A380 service to Honolulu. From now on, we'll see one A380 daily, while the other operates on Tuesday, Friday, Sunday. The third and final A380 is scheduled to enter service some time in 2020.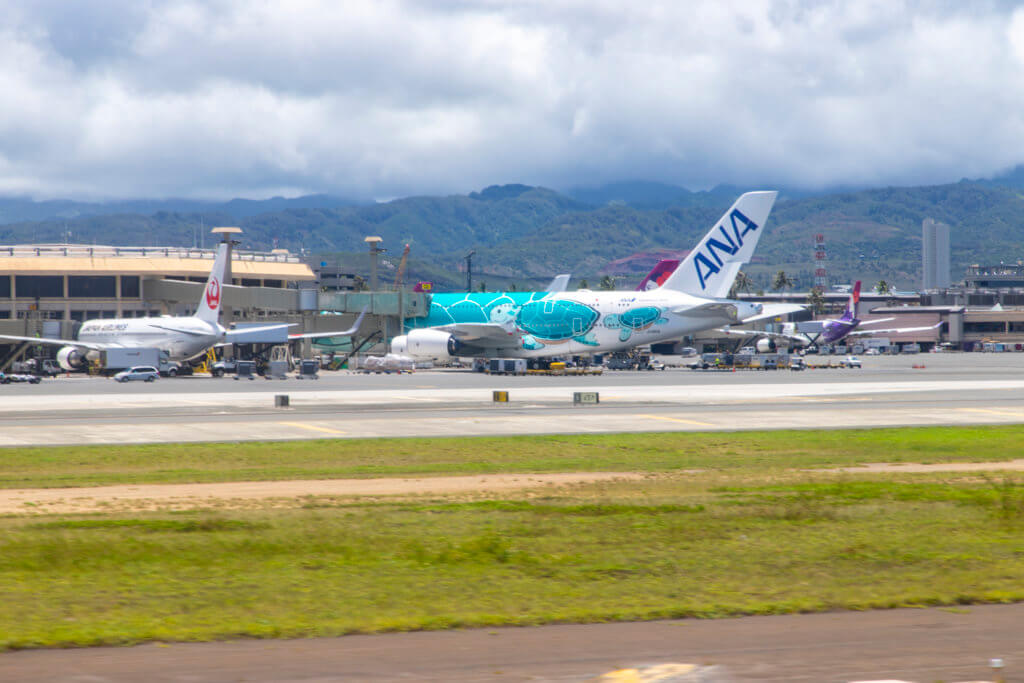 Oahu Vacation Rental Crackdown and More, Final Thoughts
My interpretation of Bill 89 is that it effectively makes Airbnb and similar rentals on Oahu illegal. At least those that most people want; entire homes with the owner not there. But, how effective will enforcement will be? We'll see! I don't think officials can track down and fee the thousands of vacation rentals operating illegally.
As far as the Pali Highway goes, the delay doesn't surprise me. In fact, I think I predicted a delay months ago anyway. ? But, I'm glad things are being done to help equalize crosswalk laws in Honolulu.
With Alaska Airlines, I'm so glad they're doing something to bolster its position in the islands. I really want them to succeed here, and at least for now, they're getting a reprieve as Southwest pauses their Hawaii expansion plans. On the other hand, Hawaiian and JAL get anything but a reprieve as ANA ups its A380 service to Honolulu. Keep an eye on them prices to Tokyo, it'll be interesting to see how this extra capacity affects the market.