The October 2022 Hawaii hotel figures are out, and they're showing lower overall occupancy rates compared to both the month prior and at the same time in 2019. Rates, however, continue to remain much higher than they were three years ago.
To be sure, while occupancy is down month-over-month, it isn't down by a significant margin – especially when you consider that international travel still hasn't returned to pre-pandemic levels in Hawaii. Yet, rates still aren't really coming down.
October 2022 Hawaii Hotel Figures
According to the Hawaii Tourism Authority, the statewide occupancy rate for our October 2022 Hawaii hotel figures came in at 72%, and just a smidge lower than September's 73.5%. Compared to October 2019's 79.4% occupancy rate, though, last month was down by significantly more. That said, as I mentioned earlier, rates are significantly higher compared to three years ago, with our statewide average daily rate (ADR) coming in at $338, compared to $257. Note that September's ADR was $2 higher at $340.
Surprisingly, Maui County saw its ADR decline last month, going from $536 to $528, which is still quite high. Unsurprisingly, Maui also had the lowest occupancy rate at 65.1%, which is down from 68.5% the month prior. Of course, Wailea continues to skew Maui's figures with an ADR of $830 (down $5) and an occupancy rate of 53.9% (up 0.4%). West Maui came in at a still high ADR of $472 (down $12) and an occupancy rate of 68.7%, which is identical to what we saw in September.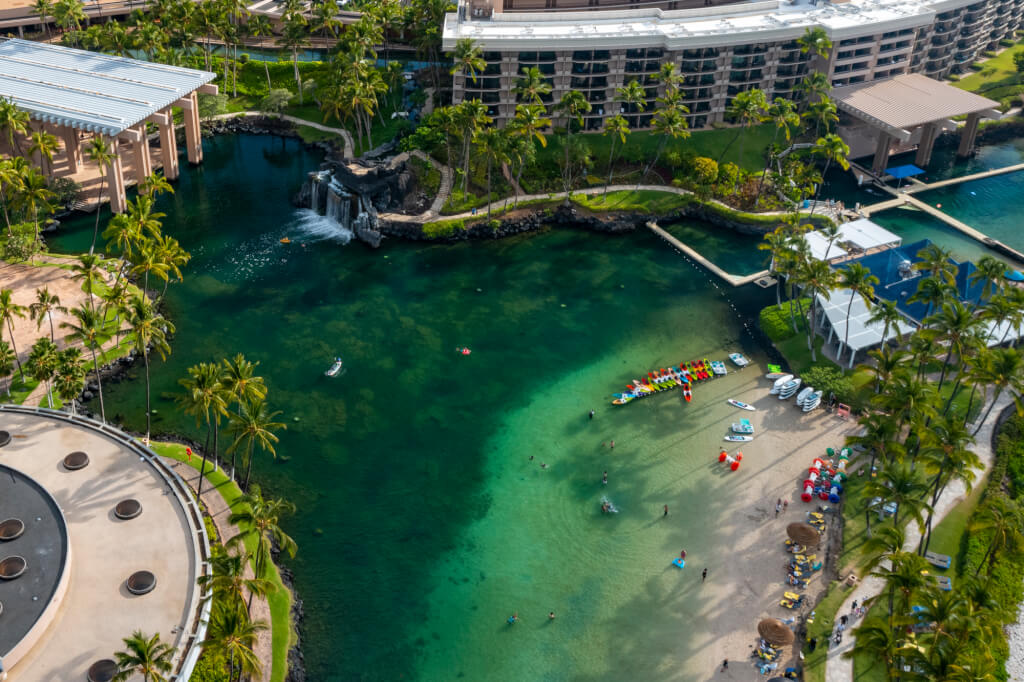 Kauai and the Big Island bucked the trend we saw across the rest of the state in the October 2022 Hawaii hotel figures. Both actually saw ADR growth, with Kauai coming in at $364 (up from $361) and the Big Island coming in at $361 (up from $335). Undoubtedly, prices increase the most on the Big Island. On the occupancy side of things, Kauai's figure increased from 77.9% to 78.7%, while the Big Island saw a decrease from 72% to 68.7%.
Oahu continues to be the budget leader with an ADR of $254, down from $260 in September. Occupancy came in the second highest at 73.2%, though this was lower than the prior month's 76.7%.
Final Thoughts
Unlike last month, the Hawaii Tourism Authority hasn't provided any comparison with similar markets around the world. Regardless, it's pretty evident that Hawaii remains more expensive today than it ever has been. Sure, prices came down a little recently, but not enough to make a significant difference. Yet, people are still flooding into the state, which tells us that demand for Hawaii travel remains high.