Back in October Hawaiian announced that it planned to suspend service at its commuter subsidiary, Ohana. However, the DOT overruled them citing essential air service requirements. Now, though, the DOT has issued a new ruling allowing Ohana by Hawaiian to suspend all service soon.
Hawaiian, like many other airlines around the world, Hawaiian has, effectively, mothballed most of its fleet. This parking of planes then triggered a clause in Hawaiian's labor contracts requiring it to discontinue Ohana service. Why? Because Hawaiian outsource Ohana to a third-party airline – Empire Airlines. All employees including pilots, flight attendants, and maintenance crews work for Empire, not Hawaiian. So, this clause is to help prevent internal competition from eroding mainline staffs' opportunities. At the time, though, the DOT said that the requirements set forth by the Essential Air Services Act (EASA) overrode labor agreements. Specifically, EASA states that routes governed by the law cannot be discontinued without 90 days' notice. This, of course, forced Hawaiian to maintain at least partial Ohana service through mid-January.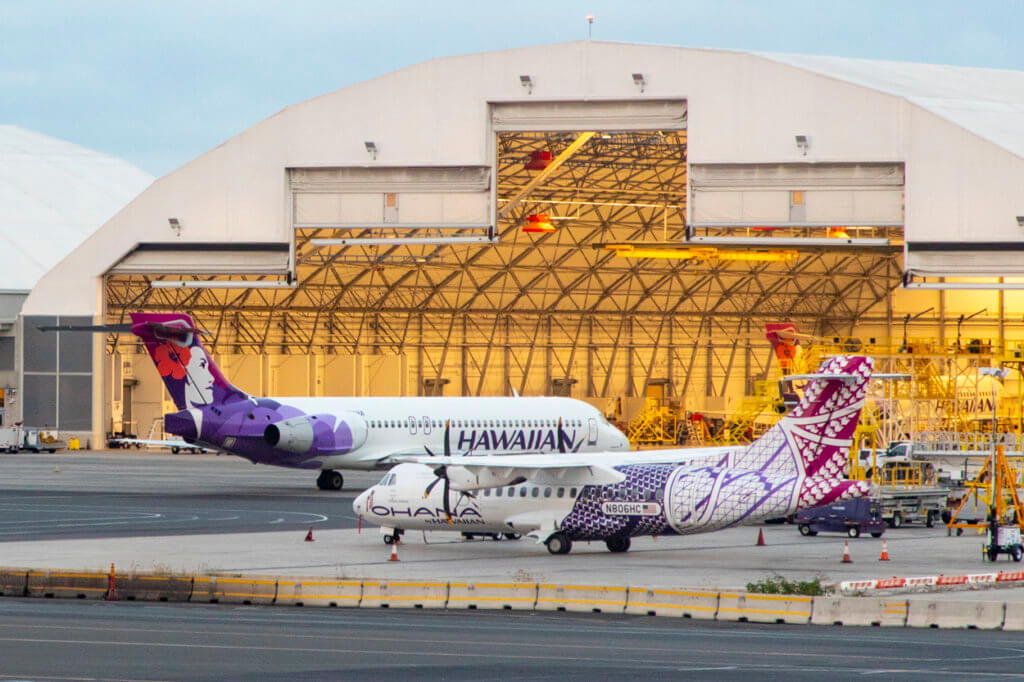 Ohana by Hawaiian to Suspend All Service
As far as Ohana is concerned, the EASA only applies to its Lanai and Molokai services. So, back on November 1, Hawaiian did discontinue all of Ohana's Maui routes. They also discontinued Ohana's cargo-only ops since they're largely redundant now. With so few passengers flying the cargo Boeing 717s and Airbus A321neos flying around the islands can accommodate all of its cargo needs.
Come January 14, though, Hawaiian can and will discontinue its Molokai and Lanai flights too. This, effectively, brings seven-ish years old Ohana by Hawaiian's service to an end – at least for now. As a result, Empire Air filed a WARN notice to notify officials of its plans to layoff 64 employees, including 33 pilots, 17 mechanics, 12 flight attendants, and two store clerks.
Final Thoughts
December was Hawaii's strongest month since the pandemic started. However, with around 280,000 total arrivals last month, or about 9,000 per day, that's still only a third of pre-pandemic numbers. So, understandably, the entire travel industry is continuing to suffer. And, unfortunately, that's resulting in yet more job losses. But, with surging numbers both in Hawaii and the rest of the US, this is hardly time to let our guard down too. I only hope that as things get better, Ohana will make a come back. For now, once again becomes the sole airline offering scheduled service to Lanai and Molokai.