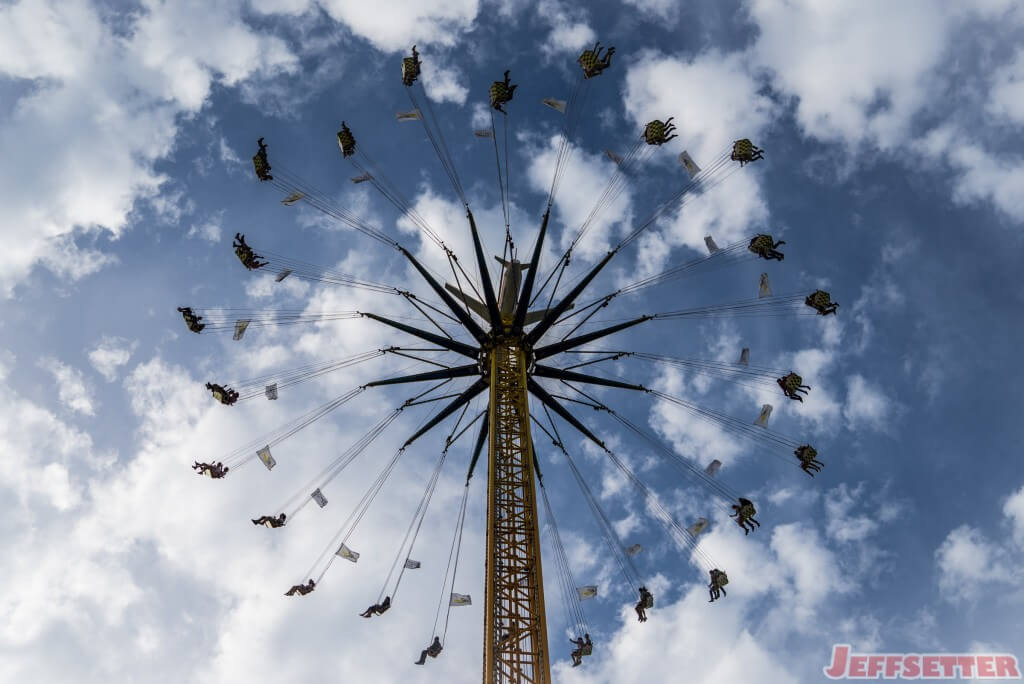 There is no better layover opportunity than Munich during the months of Oktoberfest. You can make it from the airport to the fairgrounds in about 30 minutes and have a beer in your hand within an hour.
It's a fun visit for a solo traveler, but I highly recommend bringing a companion to get the most out of the experience. As I was waiting a socially acceptable amount of time in between beers, I took some time to admire my surroundings. This giant swing at the edge of the fairgrounds caught my eye and I decided to take a photo.
My favorite part of Oktoberfest in Munich is all of the games that you can play around the fairgrounds. There are traditional carnival stands and rides, as well as many things that are uniquely German. Like the game where youths spin on a large circular plate and try to hold on while avoiding attacks from a giant apple on a string… you have to be there I guess.
My least favorite part? Long lines for the bathrooms, of course.