The Maui Sugar Cane Train has been putting on an annual holiday express for the past few years now.  And while I love the Sugar Cane Train, it's a short ride in a tropical climate.  So if you're looking for a real winter experience, check out the Oregon Rail Heritage Foundation Holiday Express 2018.
For those of you that have been following along with me since the beginning, you might remember the Oregon Rail Heritage Foundation from an older post.  Visiting the foundation was a top priority for me when I was in Oregon.  After all, it's home to the gorgeous SP 4449, better known as the Daylight.  And though I got to see her on my visit, she wasn't running at the time, which is my next goal for this particular locomotive.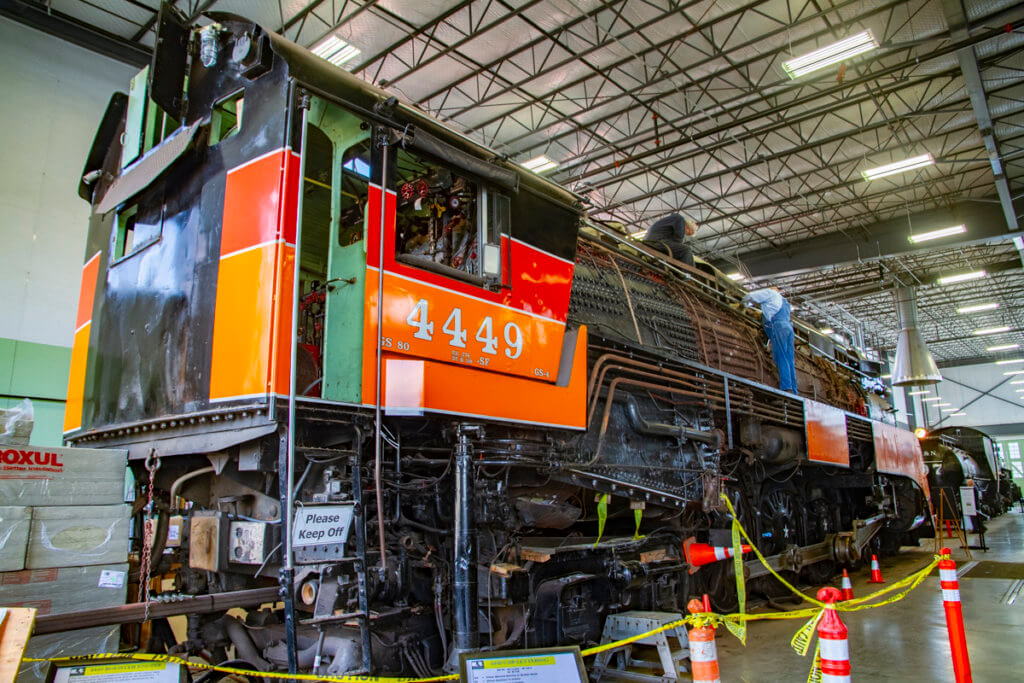 Holiday Express 2018
As it turns out, the SP 4449 is going to pull all Holiday Express trains this year, which ought to make for a fantastic experience.  But unlike the Sugar Cane Train's version, the ORHF Holiday Express doesn't run daily, so tickets may be limited in supply.  Instead, this year it's running November 23 and 24, as well as December 1, 2, 8, 9, 15, and 16.  Those tickets, by the way, went on sale, yesterday, October 15, 2018, and range from $18 to $21.50 for adults, $11.50 to $15 for children, and even family fares (two adults + two children) for $13.50 to $17.
As far as the ride itself goes, the Holiday Express 2018 operates out of the Oaks Park Station; not the Oregon Rail Heritage Foundation.  Rides last 40 to 45 minutes, traversing the Oregon Pacific Railroad along the Willamette River in South East Portland.  And, yes, Santa is on every train.
Oregon Rail Heritage Foundation Holiday Express 2018, Final Thoughts
Unfortunately, I won't be able to make it to Oregon for any of these runs.  But, if you live in the area or are going to be in the area during that time, it's something worth checking out, in my opinion.  The SP 4449 is a gorgeous and iconic piece of American history, and any chance to ride behind her is worth perusing if you're able to.