Oahu doesn't have a whole lot of luaus given our, well, lack of space – especially in bustling Waikiki. But, what has been the largest and most well-known luaus on the island is about to disappear as Paradise Cove at Ko Olina is to close permanently.
Luaus as we see them today are the stereotypical tourist experience in Hawaii. They have almost nothing in common with the luaus of old Hawaii. Often, these luaus are comprised of mass-produced food and Polynesian-themed productions. Here on Oahu, the Paradise Cove Luau is one of the largest and most well-known. Set in Ko Olina Resort, the luau not only included the typical food and entertainment but also featured activities and fantastic views. In fact, many TV shows – including Anthony Bourdain's No Reservations – featured the show.
Paradise Cove at Ko Olina to Close Permanently
Unlike the rest of Ko Olina, the James Campbell Co – formerly the Campbell Estate – owns the land under Paradise Cove, along with the adjacent Lanikuhonua Cultural Institute. The current lease for Paradise Cove runs through 2023. As you might've guessed, though, the James Campbell Co is choosing to not renew that lease. As a result, the Paradise Cove Luau at Ko Olina must close in two years.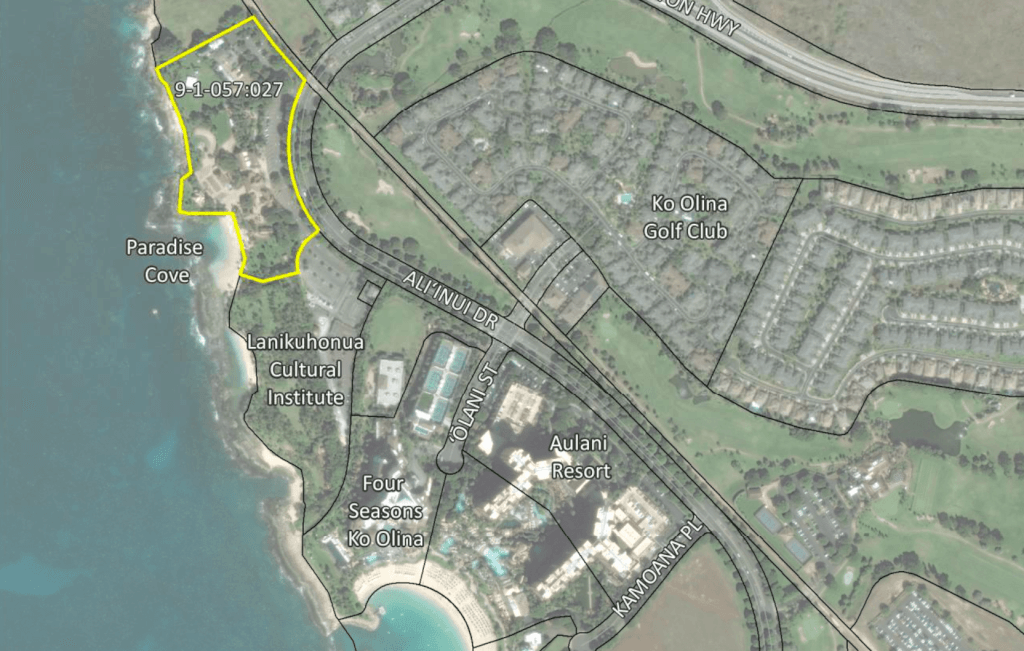 What's Replacing Paradise Cove?
According to the Pacific Business News, the James Campbell Co intends to build a "contemporary gathering place." While few details are given, we do know they plan to have retail, entertainment, and dining experiences at this new center. They go on to say that the new center embraces Hawaiian culture and respects the history of the place. No renderings or prospective tenants are available yet, though.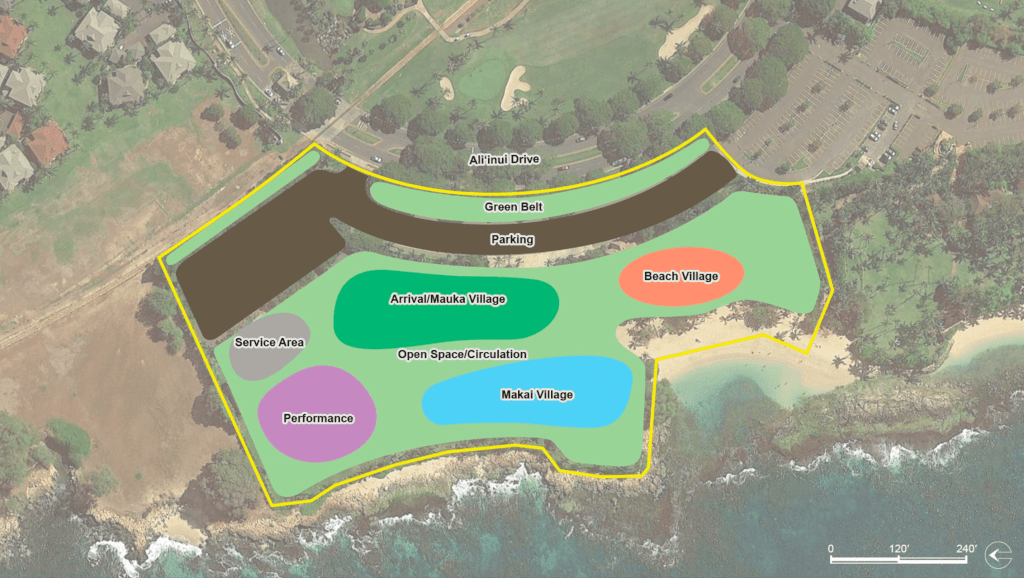 What we do know, though, is that the new center isn't a single building. Instead, there will be three separate "villages" along with a performance space. That's interesting and makes me think it'll be something like the Royal Hawaiian Center in Waikiki, just smaller and less dense.
Final Thoughts
I'm a little conflicted about this new development. While I do think the loss of the Paradise Cove Luau is unfrotunate, I'm concerned about what kind of impacts the new development will have on Lanikuhonua. It looks like it'll be minimal, but still. What's more, the parking entrance and exit for this place are right next to the existing railroad crossing. If it gets built like that, this could worsen the congestion already present in this area. Add to that the fact that the center is going to be a half-mile, 10-minute walk away from the Four Seasons? Will Ko Olina guests really come here? Perhaps if they provide a shuttle service they will. Otherwise, I don't see this happening too much. More restaurants, though, would be welcome in the area.