Beware! Red light cameras are coming to Oahu. On the surface, such a program sounds like a good thing, as it should help improve the safety of our roadways. However, I have next to no faith that the system will be implemented justly, nor am I convinced the system would become just another revenue-generating stream.
The State of Hawaii has been in the process of installing red light cameras for YEARS. They claim that doing so will help improve safety at Oahu's busiest intersections. And I can't say they're wrong to think this. Red light running has become so commonplace that I see at least one instance of it every day. As a result, part of me thinks the system is a great idea. But part of me also thinks it's a terrible idea because either it won't be implemented fairly or it'll be abused.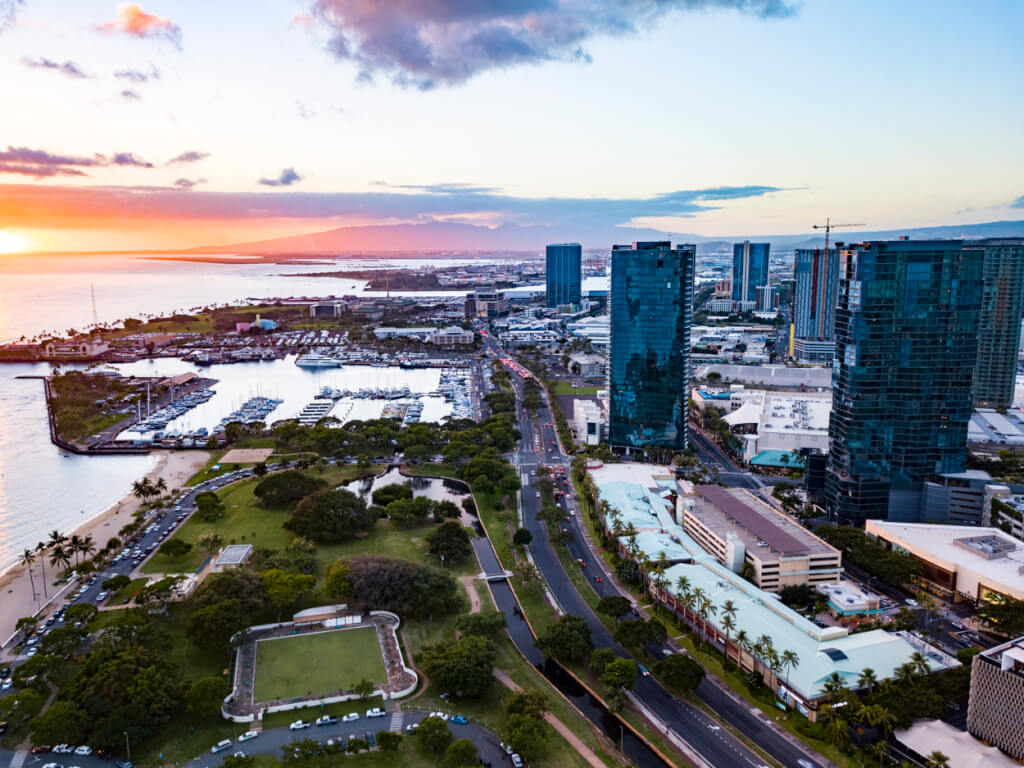 Red Light Cameras Are Coming to Oahu
After years of studies and planning, red light cameras are coming to Oahu. Specifically, ten intersections are part of the $2.2 million two-year pilot program. Currently, those intersections include:
Likelike Hwy & School St
Vineyard Blvd & Palama St
Vineyard Blvd & Liliha St
King St & River St
North King St & Beretania St
Pali Hwy & Vineyard Blvd
Pali Hwy & School St
Kapiolani Blvd & Kamakee St
Beretania St and Piikoi St
In addition to the ten primary intersections, the Hawaii Department of Transportation (HI DOT) also selected four alternative sites, including:
King St & Middle St
King St & Kohou St
Vineyard Blvd & Nuuanu Ave
McCully St & Algaroba St
Few details are given on how the redlight cameras will work. However, we know that possible infractions are reviewed by the red light camera vendor before being sent to the Honolulu Police Department for a final decision. All citations will be sent by mail within ten days of the infraction and will go to the vehicle's registered owner. Officials will not try to identify the driver of the vehicle for citation.
First offenses can cost you up to $200, which is identical to standard red light tickets today. Further, they say that the fines collected by the system go into a special fund that is only to be used for the establishment, maintenance, etc., of the red light camera system.
Glaring Questions Remain
Even though red light cameras are coming to Oahu soon, frustratingly, little information about the system is available. For example, under what conditions will the cameras trigger? If you get stuck in an intersection when the light turns red, are you going to get a ticket? This is an extremely common issue on Oahu, as many intersections have unprotected left turns. What's more, our lights turn yellow immediately after the crosswalk counter runs down, giving drives no time to make unprotected left and right turns at busy crosswalks.
This issue is further exasperated by Hawaii's pedestrian-centric laws, which prohibit drivers from entering crosswalks while people are in your half of the crosswalk or at all when they are walking towards you. Of course, our pedestrians don't heed their signals, so many busy crosswalks are constantly occupied, giving turning drivers no legal chance to turn.
Then, of course, there's the question of what happens if you follow the flow of traffic into an intersection, but it suddenly stops and strands you in the middle? This exact situation happened to me last Friday when a truck going through an intersection decided to slow down (for no reason) once reaching the other side. Or, how does the system handle right turns on red? Oh and maybe the state should fix the wonky timing we have at many of our intersections? Some are green for only SECONDS.
Final Thoughts
Thanks to the lack of information, I don't feel good about the fact that red light cameras are coming to Oahu. Sure, I'd like safer roads, but I'd also like for things to be not so ambiguous. I feel like states such as Washington have a good system in place and we should try to emulate their usage. But, no. I fear this whole thing will be a disaster.