At-home COVID tests are more relevant than ever now thanks to the incredibly infectious Omicron variant. To-date, I've only had experience with the InteliSwab at-home test. However, recently, I gave the Abbott BinaxNOW COVID test a try. And I gotta say, it's similar but different than the IntelliSwab.
Rapid at-home antigen tests aren't the most reliable there are. However, they are good at detecting when you're infectious. So, for us, we use it as a way to protect others outside of our household that we go to visit. What's more, they're an ok way of telling whether or not you have COVID if you're feeling ill. That said, none of the tests available today are quite the same.
Abbott BinaxNOW COVID Test
The Abbott BinaxNOW COVID Test is probably the most well known of the available at-home rapid tests, and with good reason as it was one of the first to the market. Abbott is also a major player in clinical rapid test systems too. However, the first time I needed a test, they were hard to find and continue to be thanks to limited supplies and huge demand. But, my aunt was able to secure a few and gave us a box.
This time around, I don't have comprehensive photos of the test process. What I can tell you, though, is that the overall process is similar yet different. As you'll recall, the InteliSwab test uses a testor that looks like a pregnancy test along with a vile of solution. The Abbott test, however, comes with a results book, a pipette of solution, and a testing stick.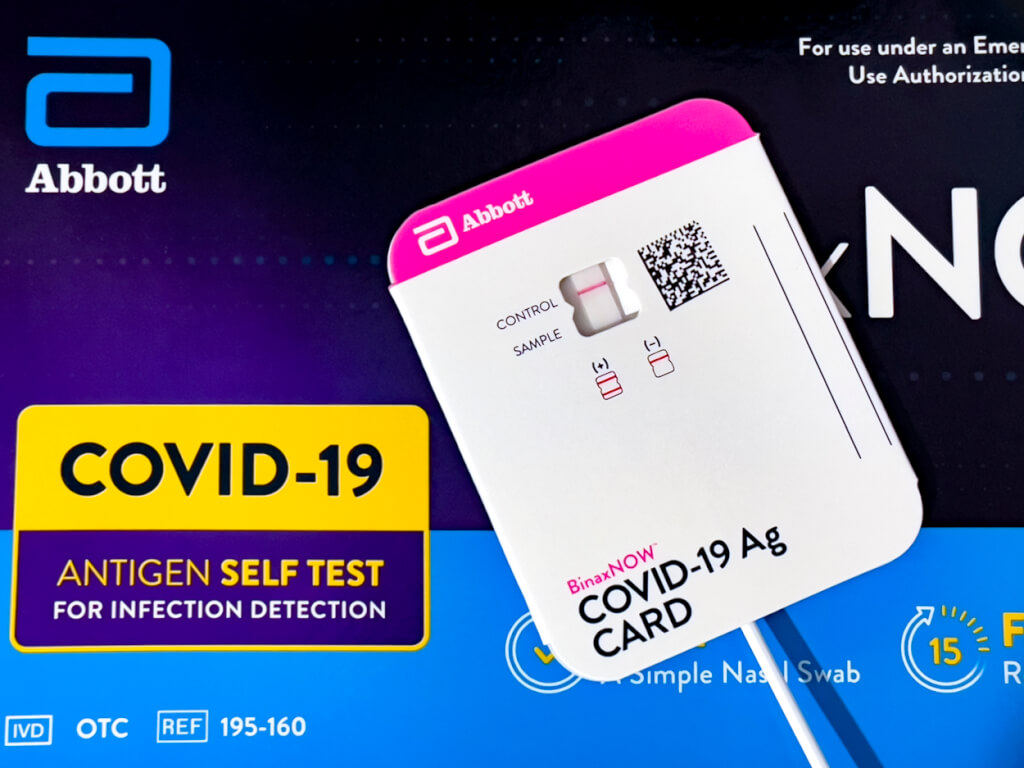 To take the test, you first have to open the results book and pipette, hold the pipette at a 90 degree angle to the book, and put six drops into the book. Then, you remove your testing stick and swirl it around in each nostril for 15 seconds. After that, you insert it into the results book and swirl it in the solution three times, leave the tester in the book, and seal it. Finally, set a timer for 15 minutes and wait for your results.
Final Thoughts
Overall, the Abbott BinaxNOW COVID test is fine enough. It returns results in half the time that the InteliSwab does, though using this test is also more involved. Given a choice, I think I actually prefer the InteliSwab test. Sure, it looks funky and takes longer to provide results, but it's also easier to use. And, to me, easy is the key here. These things already aren't as accurate as PCR tests, so making them easier to use means you're less likely to accidentally ruin your results.