Recently, Mrs. Island Miler wanted to check out a new matcha spot. No, this isn't Junbi, which we checked out recently, but is a local spot in Kaimuki called Daily Whisk Matcha.
Green tea and matcha have always been part of my life. As a Japanese-American that doesn't drink coffee, my hot, caffeinated drink of choice has always been green tea, matcha, and hojicha. But, recently, it seems like matcha is having a moment, as is evident by the growing number of matcha spots and drinks popping up all over the place. One of the newest of these is Daily Whisk Matcha.
Daily Whisk Matcha Location
Like many of Honolulu's newer spots, Daily Whisk Matcha is a literal hole-in-the-wall. Their storefront is a small window in the boutique Ten Tomorrow, across the street from the former HeiHo House. A tiny parking lot is available right out front, while ample parking is available across the street in the municipal lot.
Menu
Daily Whisk Matcha has a curated menu of drinks and small bites. You can get a cup of straight matcha, lattes, lemonade, soda, and coffee. Most drinks are available hot or cold, while you can also choose between regular and alternative milks. If matcha isn't your thing, you can also opt for hojicha.
Food items include a few breads, along with a fresh fruit sando.
What We Ordered
During our first visit, Mrs. Island Miler and I both got some of their signature drinks. I went with Matcha Lilikoi Soda, while Mrs. Island Miler got the Strawberry Matcha Latte with oat milk. We also got a Simple Salt & Butter Bun and a Cheese & Mushroom Puff.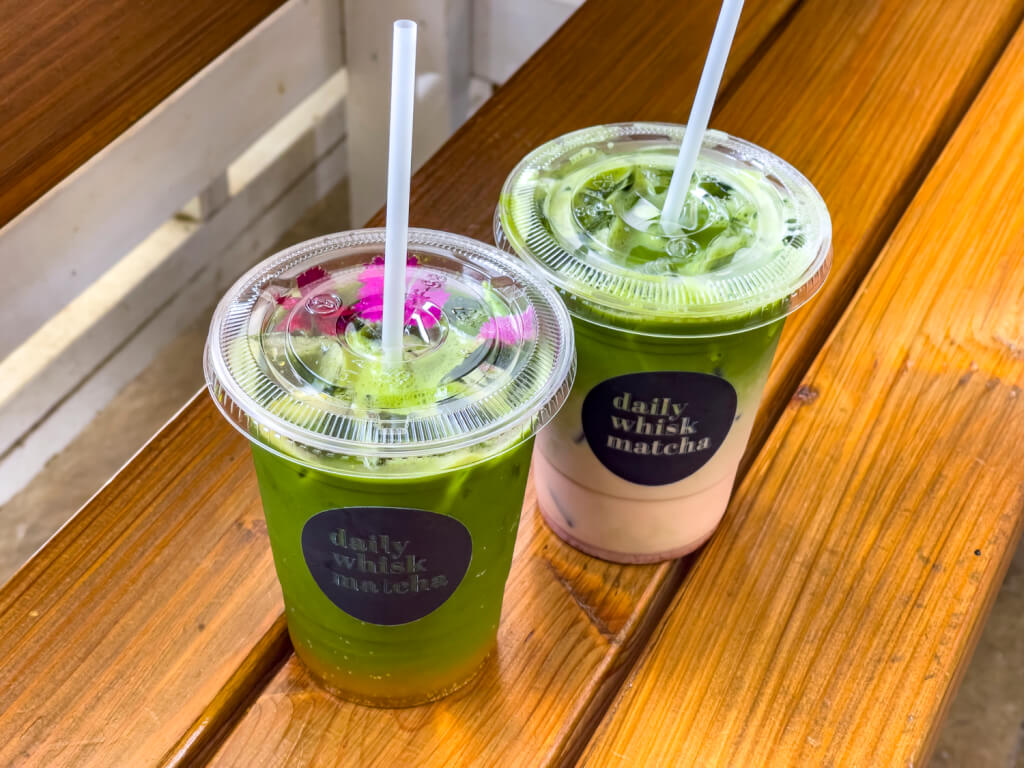 It's easy to see why the Strawberry Matcha Latte is so popular. You get the grassiness of the matcha, creaminess of the milk, and a light sweet/tart frutiness from the strawberry.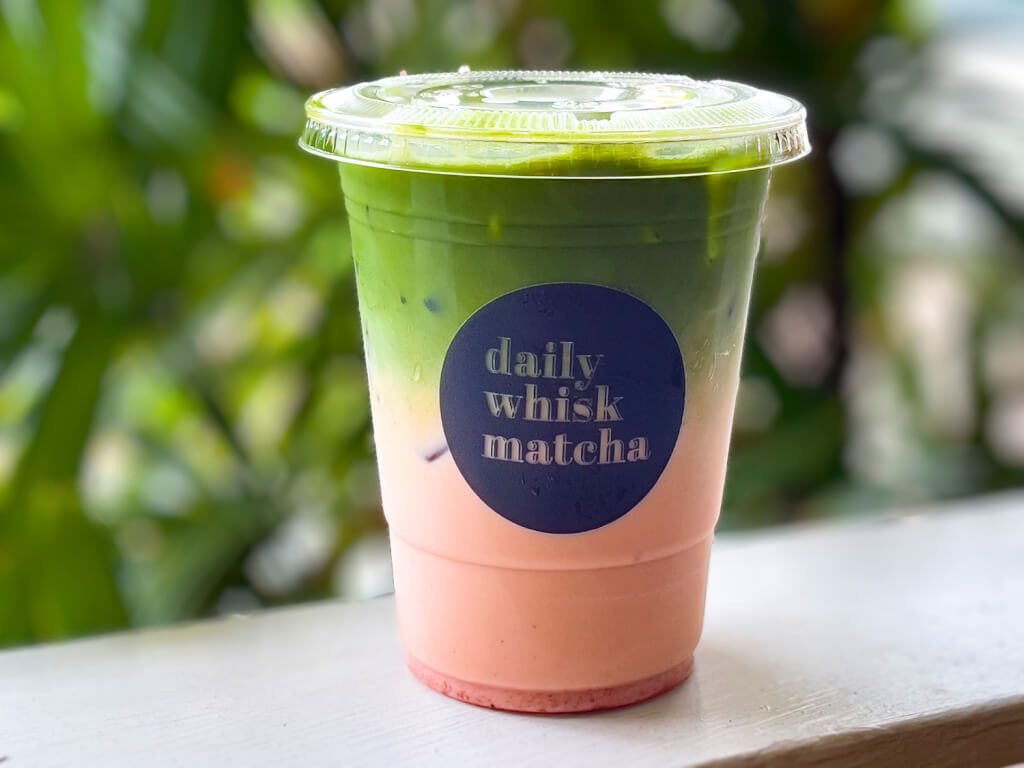 The Lilikoi Soda is also a wonderfully balanced drink, though in a different way. There's no creaminess here, but the subtle sweetness and tartness of the lilikoi plays well with the grassy bitterness of the matcha. The fizziness is very light but helps to enhance the overall flavors.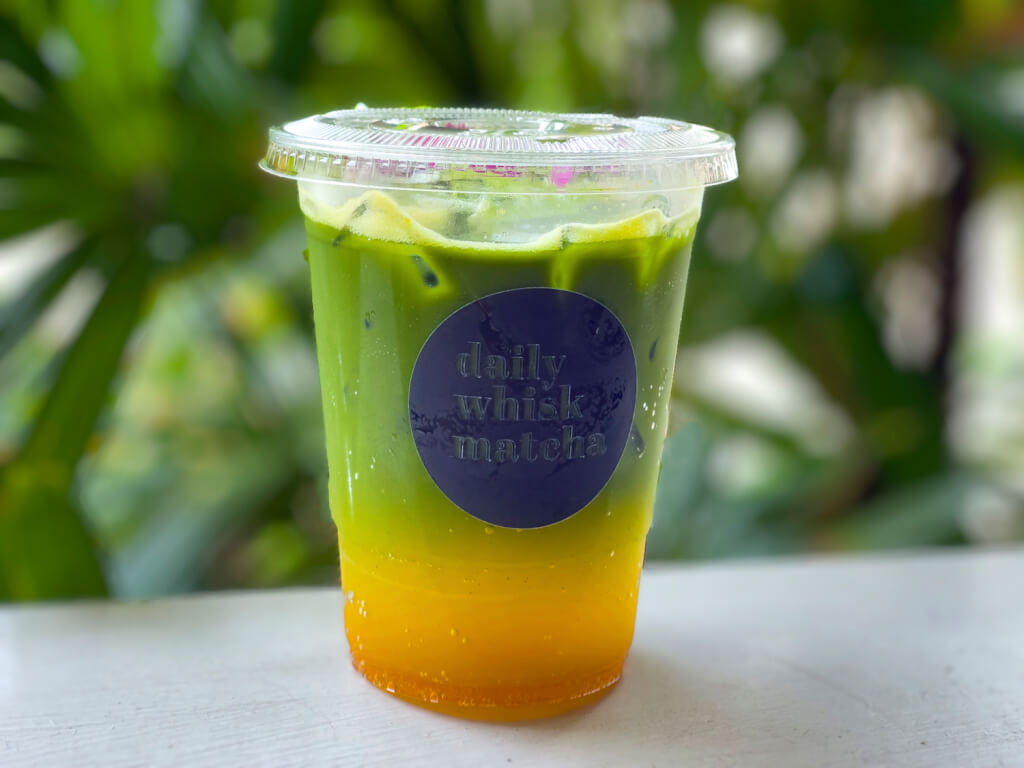 As for the food, both breads were pillowy soft. I didn't try Mrs. Island Miler's Simple Salt & Butter Bun, but she said it was fantastic. The Cheese & Mushroom Puff, on the other hand, is more assertive. It has a deeply savory flavor to it.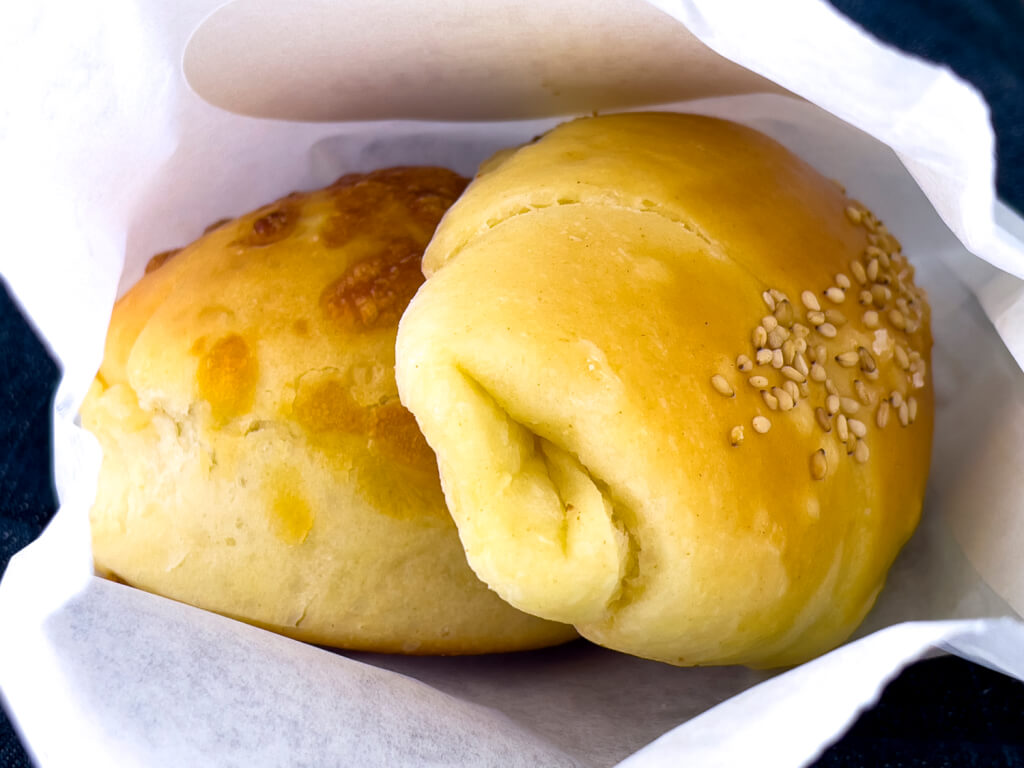 Final Thoughts
Honestly, I like Daily Whisk Matcha. However, it's not somewhere I can frequent. Our one visit cost us over $20 with tax and tip. That's quite expensive. And, no, I'm not saying it's not worth it because it is. But for me, this is more of an occasional splurge. So if you're looking for a tasty matcha drink, give Daily Whisk Matcha a try.