Shave ice as we know it in Hawaii is based on the Japanese kakigori, which was brought over by plantation workers. But a new Taiwanese-style of shave ice is gaining popularity, and Ice Monster Hawaii is the best of these.
What is Taiwanese-Style Shave Ice?
Unlike standard shave ice, Ice Monster's Taiwanese-style shave ice is softer, fluffier, and more flavorful. The main difference being that the ice itself has flavor; they're not shaving plain ice and dumping syrup onto it. And the results, as you'll see, are strikingly different.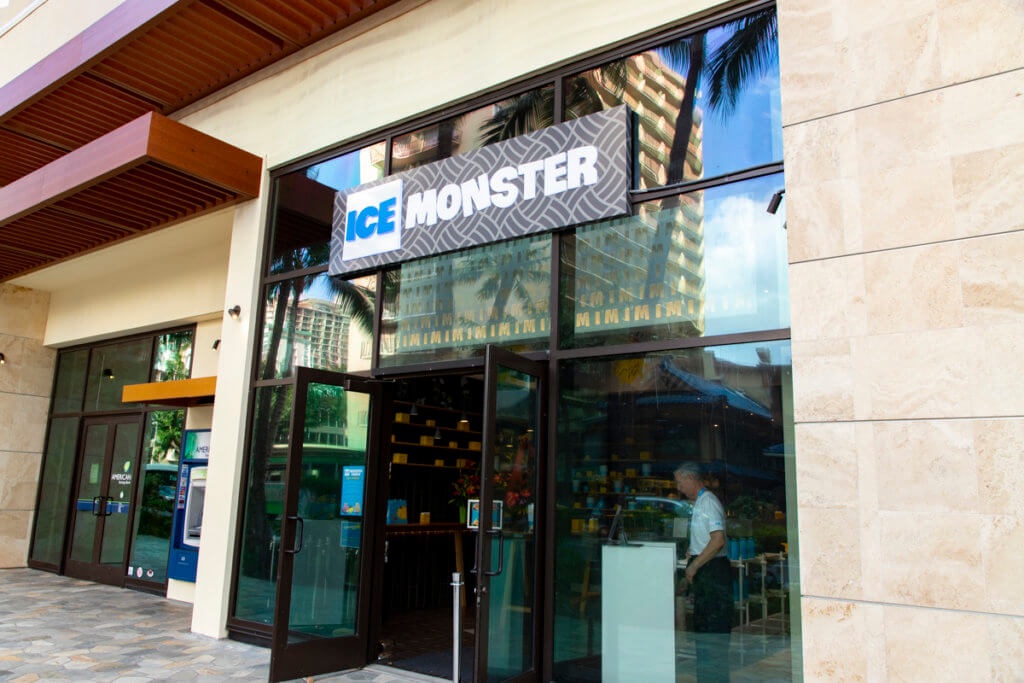 Location + Service
Ice Monster Hawaii is next to the Starbucks Reserve Bar at the Hyatt Centric Waikiki Beach. It's an easy to find location along Kuhio Ave. with ample parking available at the Hyatt Centric (not sure if they validate) or at the International Market Place (validate at Kona Coffee Purveyors). On this occasion, though, we walked over from the Courtyard Waikiki, which is only a couple of blocks away.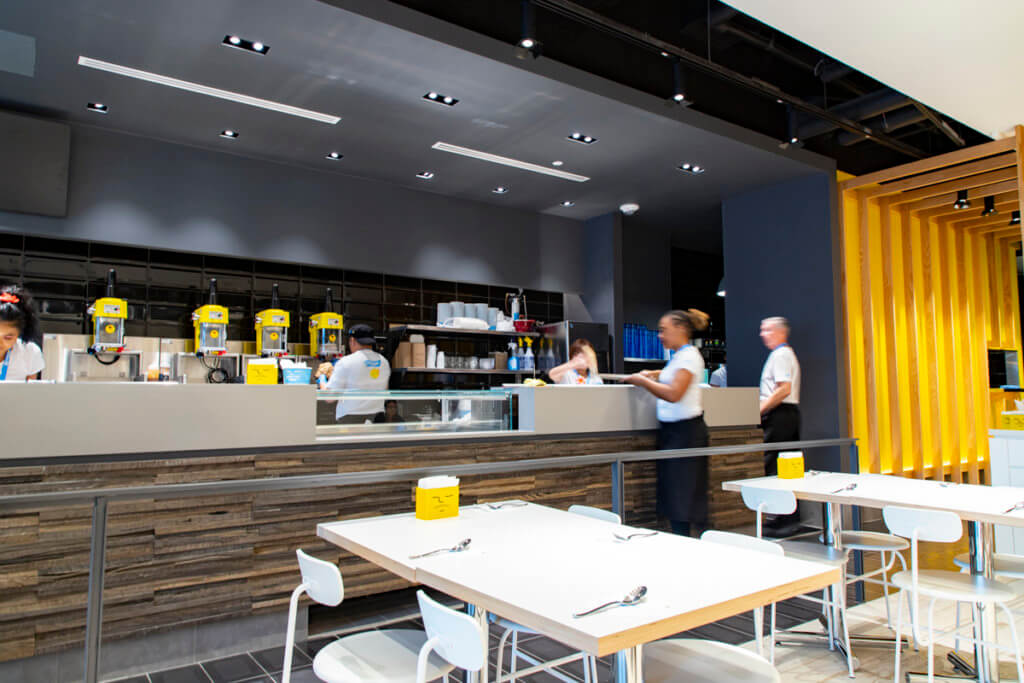 Service at Ice Monster Hawaii is a bit unusual for a shave ice shop. Here, you place your order, pay, take a number, and have a seat. Your order is brought to you, and there's waitstaff that serves you water, clears your table, etc. At the time of our visit, take-out wasn't an option yet but will be in the future. And while I found service throughout our stay very friendly and well-intentioned, we were never offered water. I'll chalk it up to being their first week in business.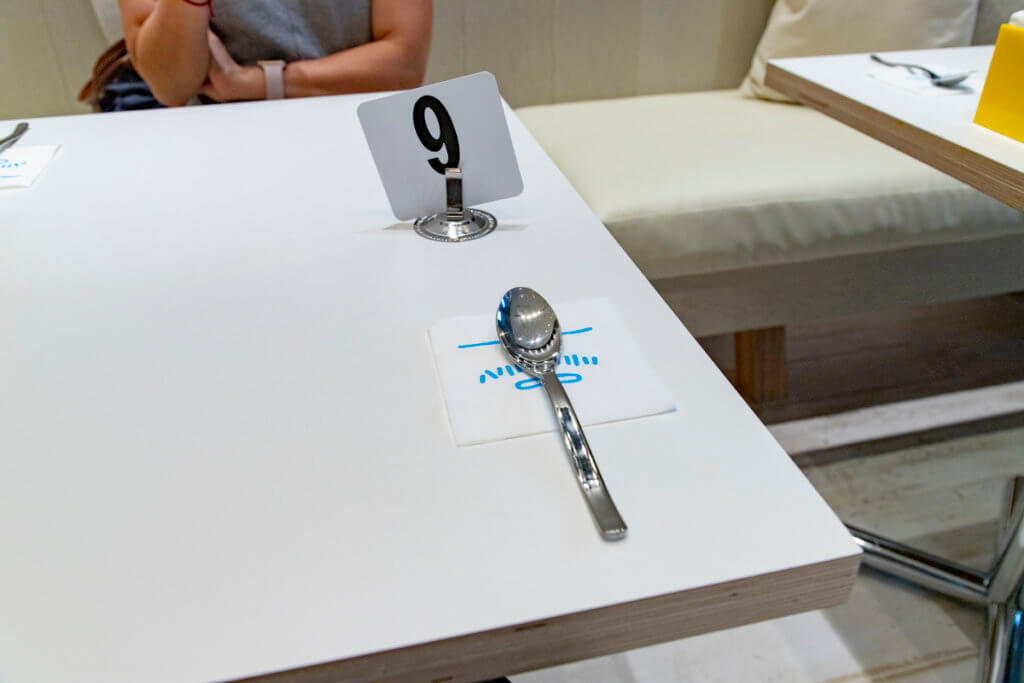 Did I mention you dine on your shave ice with real flatware? No plastic utensils here!
The Shave Ice
Being that Ice Monster flavors their ice before freezing, their menu is a bit smaller than most other shave ice places. But, I believe the quality of the shave ice more than makes up for the lack of variety. The flavors that are available includes:
Mango with fresh mango, panna cotta, and mango sorbet
Milk Tea with boba and panna cotta
Strawberry with fresh strawberry, panna cotta, and strawberry sorbet
Papaya with boba, panna cotta, and papaya sorbet
Coffee with coffee jelly, panna cotta, and coffee gelato
Matcha with boba, panna cotta, and black sesame gelato
Mrs. Island Miler and I weren't hungry, and Ice Monster's portions are huge, so we decided to split on. And, so, we decided to try their signature flavor, the mango.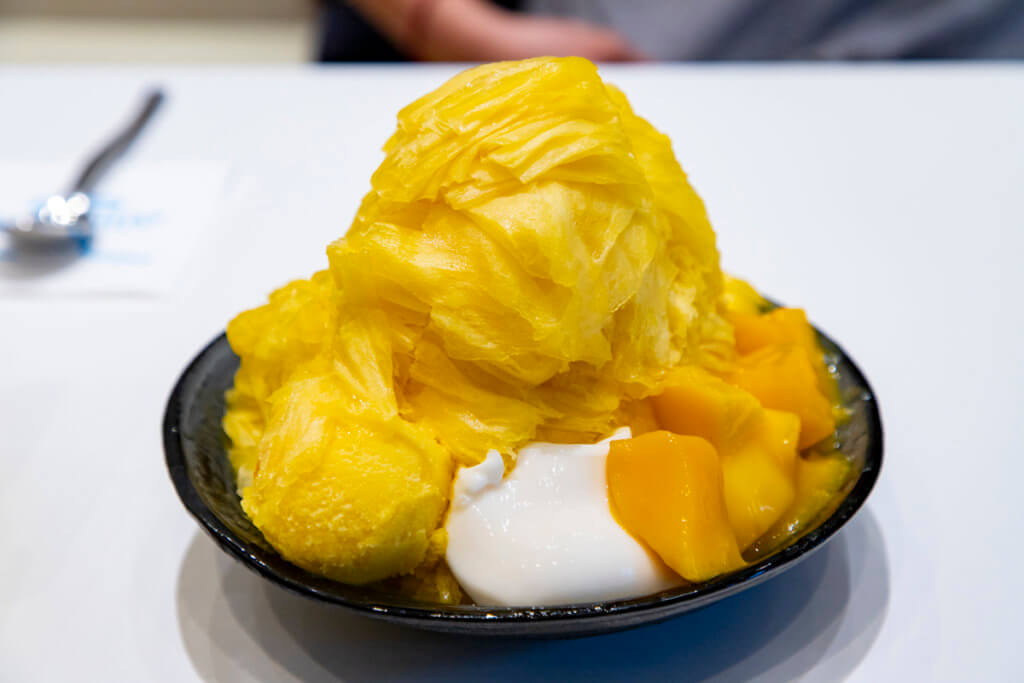 Man, the shave ice is so flavorful! And not artificial syrup flavor either, the ice taste like fresh mango. Of course, the sherbert has an intense mango flavor too, and the fresh mango is high-quality. The only part I wasn't a huge fan of is the panna cotta. To be fair, though, I've never been a fan of panna cotta anyway.
Ice Monster Hawaii, Final Thoughts
I'm a fan of Ice Moster's mango shave ice, and I look forward to trying their other flavors too. Next on my list is probably the matcha flavor, though I'm going to have a hard time tearing myself away from the mango. That said, if you do decide to give Ice Monster a try, it's worth noting that their prices are on the high side. The mango one we ordered? It's the most expensive at almost $16. But, again, the portions are large and quality high, so I think it's worth it. Though, Ice Monster is more of a special treat than everyday shave ice option to me.
A Waikiki Wedding Weekend