On Black Friday, I purchased one of KoHana Rum's special mystery boxes just to see what I'd get. When I went to pick up my box I also decided to pick up a couple bottles of their new KoHana ready-to-drink daiquiri. Honestly, I was a bit skeptical at first. But, in the end, I came away pleasantly surprised.
I'm not that big a drinker nor am I usually a fan of rum. But, as some of you may recall, I am a fan of KoHana Rum and their fantastic Agricole-style rums. Distilled from endemic varieties of sugar cane, KoHana's rums are distinctly different from any other rum out there. Their signature Kea non-aged rum has a wonderfully grassy, floral quality to it that retains a lot of that fresh-pressed cane juice flavor without being cloying. What's more, each batch is made with a single variety of sugar cane, introducing slight variations to each run. So, how would this fantastic rum fare when turned into a shelf-stable ready-to-drink flavored drink? Surprisingly, quite well!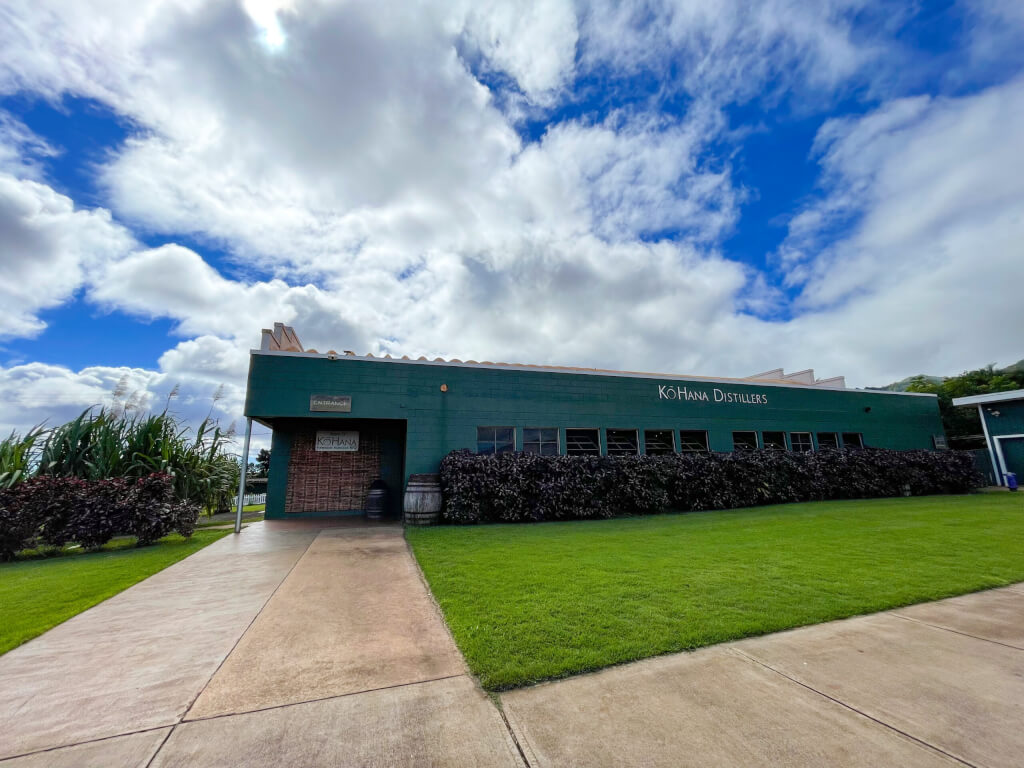 KoHana Ready-to-Drink Daiquiri
Released just weeks ago, KoHana Rum's new ready-to-drink daiquiri comes in four different flavors – Classic, Lilikoi, Pineapple, and Hemingway. During this visit, I chose to try the Lilikoi, while Mrs. Island Miler picked up a bottle of Hemingway. Right off the bat, I was pleasantly surprised to find that KoHana uses glass bottles for their daiquiris. I'm not sure why, but I thought these would be plastic. What's more, upon opening, you're greeted with that oh-so-familiar aroma of Kea along with natural fruity scents. Naturally, the Lilikoi smells of lilikoi, while the Hemingway gives off aromas of grapefruit.
As far as flavors go, the daiquiris continue to impress. The Lilikoi version is a nice blend of tart lilikoi and the mildly sweet Kea, along with all of its usual aromas. The Hemingway provides a similar experience, just with flavors of grapefruit. However, like grapefruit, this one has a bitter bite on the finish, which I found to be off-putting. But, I also don't like grapefruit. If you like grapefruit, you'll probably like the Hemingway just fine.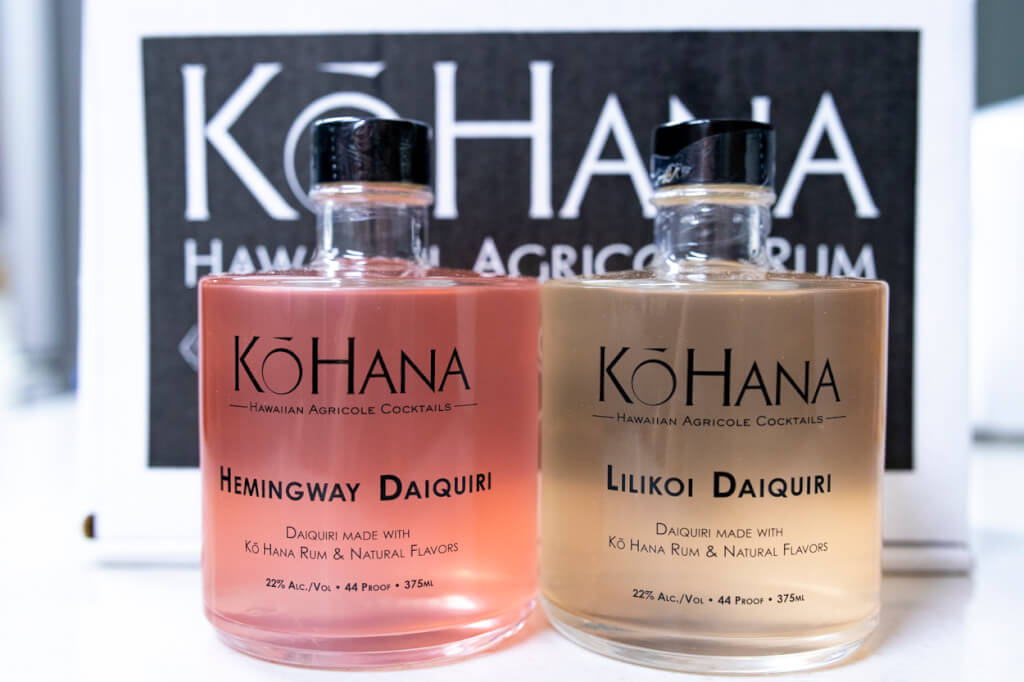 Price
Each of these 375 ml bottles will set you back $15, whereas a normal 375 ml bottle of Kea runs $30. That's a really great deal, especially when you consider the Lilikoi Daiquiri at Bar Leather Apron was about $16 the last time I had it. Sure, that drink is WAY better. But for the price and convenience, the KoHana daiquiris are an excellent product and value. Plus, for those of you visiting, what'd be better than enjoying these at sunset on your balcony, eh?
Mystery Box
For those of you wondering, I purchase a small mystery box for $50. In my box was a bottle of Kokoleka ($55), a bar of Manoa Chocolate's KoHana chocolate ($15), and an exclusive Black Friday KoHana Rum t-shirt ($25). That's nearly $100 worth of merchandise for $50! I'd say I made out on this one.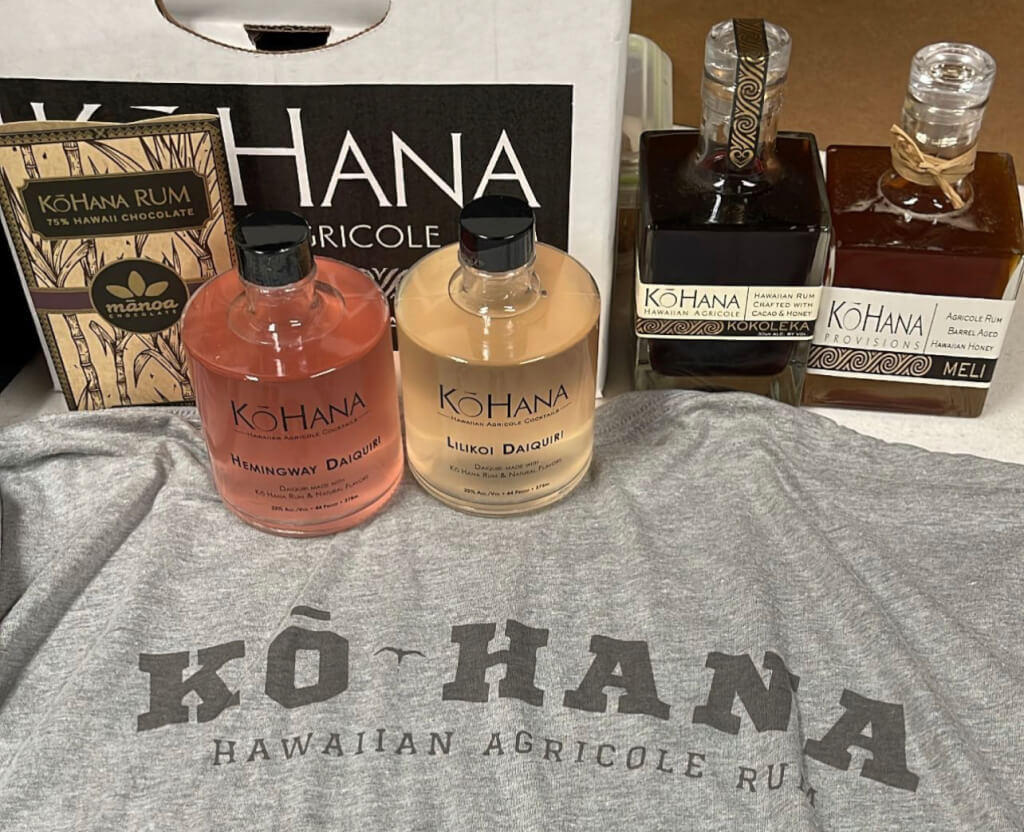 KoHana Ready-to-Drink Daiquiri, Final Thoughts
While I went in fearing that the KoHana daiquiris might be some artificial tasting mess, this wasn't the case at all. In fact, given KoHana's consistently excellent quality, I shouldn't have thought that to begin with. But, I'm happy to have been proven wrong and am delighted with their new daiquiris. I'll definitely be buying these again in the future