Last week, I reported that the AC Hotels by Marriott Wailea is opening in April. Hot on the heels of that announcement came the news that a second AC Hotels by Marriott is coming to Hawaii. This time, though, the property will be on Oahu.
Not only is Hawaii's second AC Hotels by Marriott going to be on Oahu, but it's also going to be in a somewhat unusual location. You see, most hotels on Oahu are in Waikiki or Ko Olina. Of course, there are a growing number of hotels near the airport, in the city of Kapolei, and a couple on Oahu's North Shore, but that's primarily it. That's in contrast to most large cities, which have many hotels in their downtown districts. This was how things were in Honolulu's past, which is why there's a street called hotel street. As you can see, though, that's no longer the case today. However, one hotel remains in Honolulu's urban core – the Executive Centre (Aston). Though, it will soon be joined by this new AC Hotels by Marriott property.
AC Hotels by Marriott Honolulu Location
If Hawaii's latest AC Hotels by Marriott is going into downtown Honolulu, that begs the question – where the hell is it going? Well, that's where things get even more strange. That's because, according to PBN Hawaii, the upcoming AC Hotels by Marriott Honolulu is being developed in the former Remington College building. This building sits on the corner of South Hotel Street and Bishop Street at 1111 Bishop Street. The college closed early last year, and a group of California-based investors acquired the building around the same time.
This is a highly unusual site, in my opinion. Why? Because it's literally right across the street from the Executive Centre, a high-rise condo-hotel complete with a pool and whirlpool spa and its own parking structure. As far as I can tell, this location won't have parking, a pool, or even any views. After all, they're converting the existing building into a hotel, which is a relatively small, five-story building. However, the hotel will only occupy four of those stories. The developer said it'll maintain the existing food vendor spaces in a re-imagined food hall concept. As a result, once complete, the AC Hotels by Marriott Honolulu will have just 104 guestrooms.
Aside from guest rooms, the AC Hotels by Marriott Honolulu guests can expect the following amenities: a 24-hour wellness center, an AC Lounge, an AC Kitchen, and something called an AC Lobby and Library.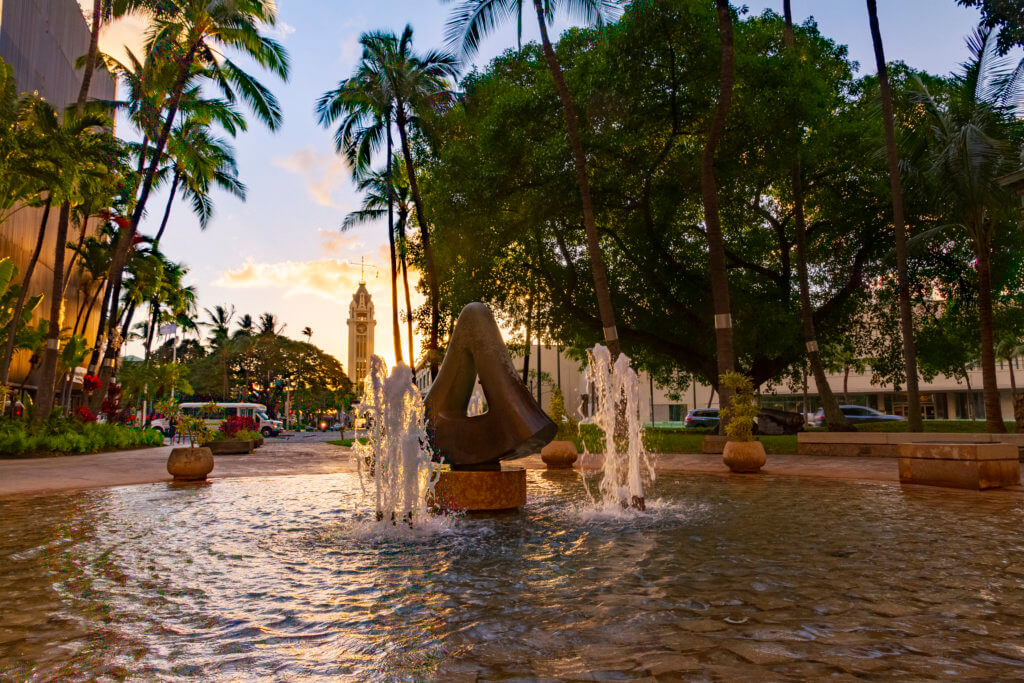 Second AC Hotels by Marriott Coming to Hawaii, Final Thoughts
Though the decision to develop the new AC Hotels by Marriott Honolulu in its planned location makes me scratch my head a bit, I'm interested to see how the hotel turns out. Clearly, a business case for the property exists, and I hope it'll be a success. We'll have to wait a while for this new hotel, though, as construction won't begin until 2022. That said, my only hope for this is that they either allow my beloved Gochi Grill to remain there or that this fantastic takeout joint will be able to find a new home.