The Southwest Airlines Companion Pass is one of the best airline elite benefits around. And, while you normally have to fly a lot to get it, now you can get the Southwest Companion Pass as a sign-up bonus.
Southwest Companion Pass
As a refresher, Southwest Companion Pass is exactly what it sounds like. If you have this Rapid Rewards status, your companion can fly with you for free (though you need to cover the taxes). To qualify, you usually need to fly either 100 segments or earn 125,000 Rapid Rewards points in a single year.
Now, there are some ways to earn Rapid Rewards points by flying. For example, Chase Rapid Rewards' new account sign-up bonuses count. But those rarely get you even halfway there. And Southwest's current promotion only gives you about two months of Companion Pass.
That's why, to me anyway, this new Companion Pass Sign-Up Bonus is AMAZING.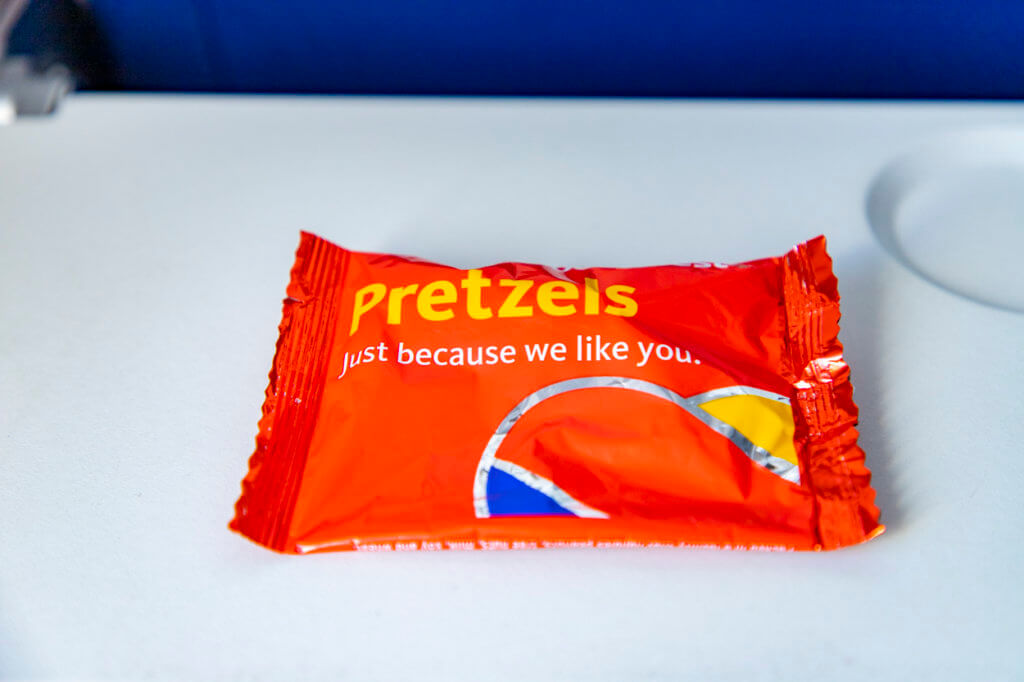 Southwest Companion Pass Sign-Up Bonus
Right now, there is an offer floating around out there that awards you with Companion Pass status through December 31, 2021. In addition to that, you'll receive 30,000 Rapid Rewards points. To qualify for the bonus, all you need to do is spend $4,000 within three months of opening your card.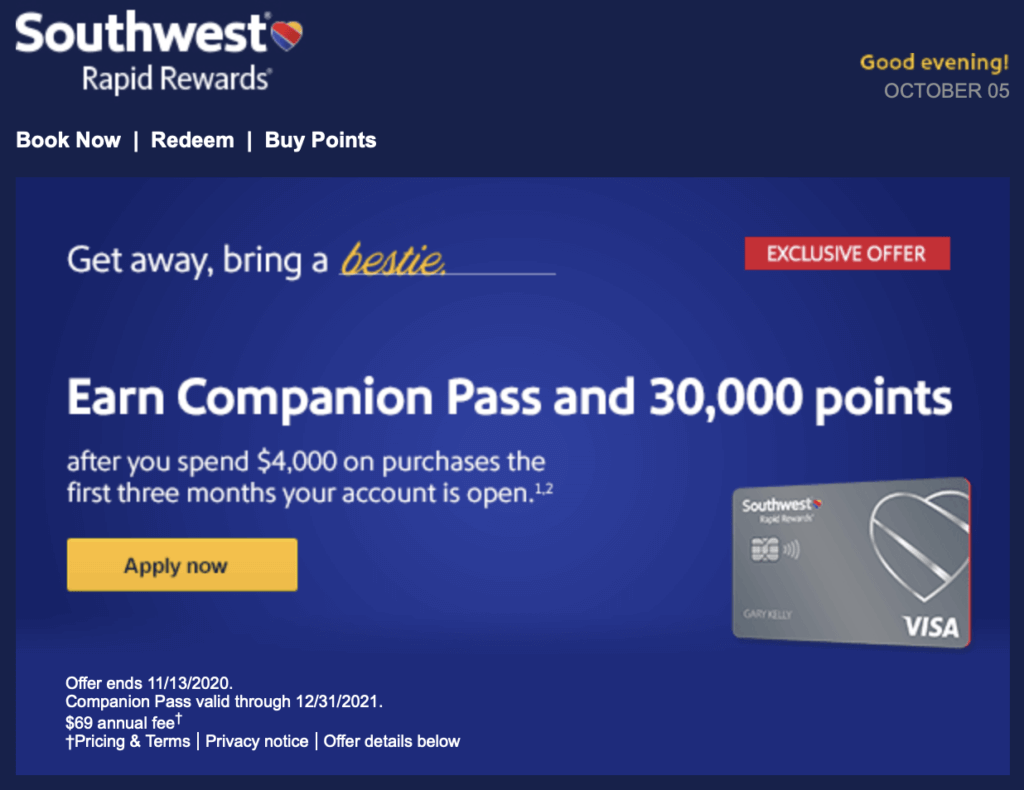 The Catch
With an offer this good, there's bound to be a catch (or two or three), right? Well, that's certainly the case here. First, this is a targeted offer. You must apply for it via a link sent to you by Southwest. What's more, when you click the link, the email recipient's name auto-fills the name fields and isn't editable. So, unfortunately, this offer isn't transferrable.
Second, you're earning fewer points with this offer than you usually would. The current sign-up bonus via Chase.com is 40,000 points for all consumer Rapid Rewards cards. However, they've been known to offer far more points than that from time to time.
What's more, the offer is available on the Southwest Rapid Rewards Plus Card only. That's the Rapid Rewards card with the lowest annual fee and is also the weakest of the three consumer cards. Personally, I'd rather have the Southwest Rapid Rewards Priority Card given its superior overall value.
Southwest Companion Pass Sign-Up Bonus, Final Thoughts
Though I wouldn't exactly choose to apply for the Southwest Rapid Rewards Plus card, if I got this offer, I think I'd apply. After all, this is a pretty epic offer. The biggest caveats for people taking advantage of this offer are 1) we're still in the midst of a global pandemic and 2) you need to spend $4,000 as quickly as possible to maximize the offer since the status is good only through December 31, 2021. Unfortunately, I didn't get this offer. Rather, someone I know got it.