Last updated on January 18th, 2017 at 07:51 am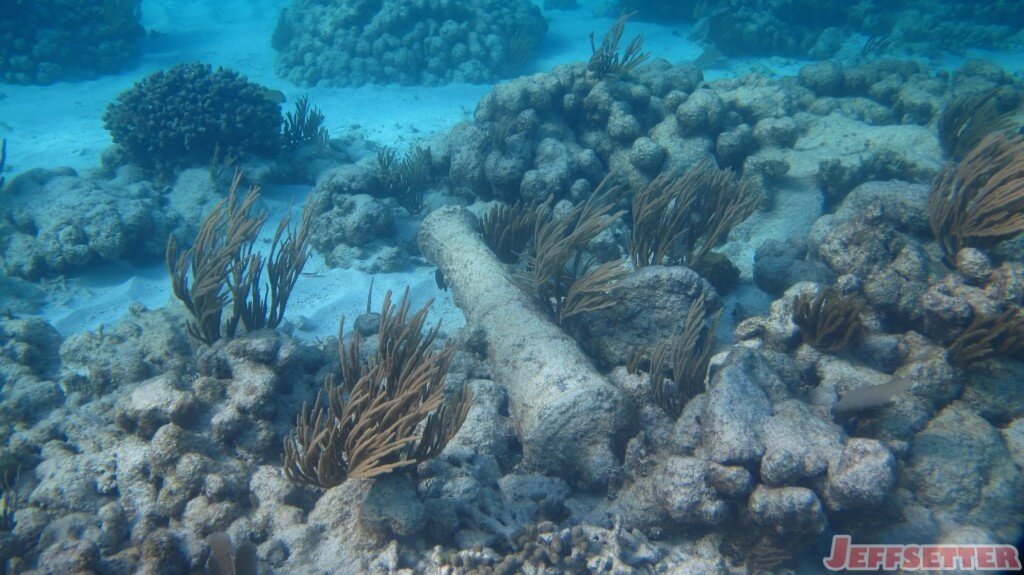 When I first purchased a cheap underwater housing for my Canon point and shoot camera, I thought that maybe it would get used once or twice on my trip to Australia in 2011. It has lasted 4 years since then and traveled to three oceans, snapping thousands of underwater photos along the way.
This photo was taken on a snorkeling excursion at Saba Rock, which is a resort near Virgin Gorda in the British Virgin Islands. We heard there were some sunken cannons in the area, so we took the dinghy to check them out. After lots of swimming in choppy water, we spotted the submerged cannons.
I started a pattern of diving down and snapping photos until I figured one of them must have turned out. It's hard to review your work with waves crashing down on you from all directions. When I finally got a chance to review the photos, this was the clear favorite.