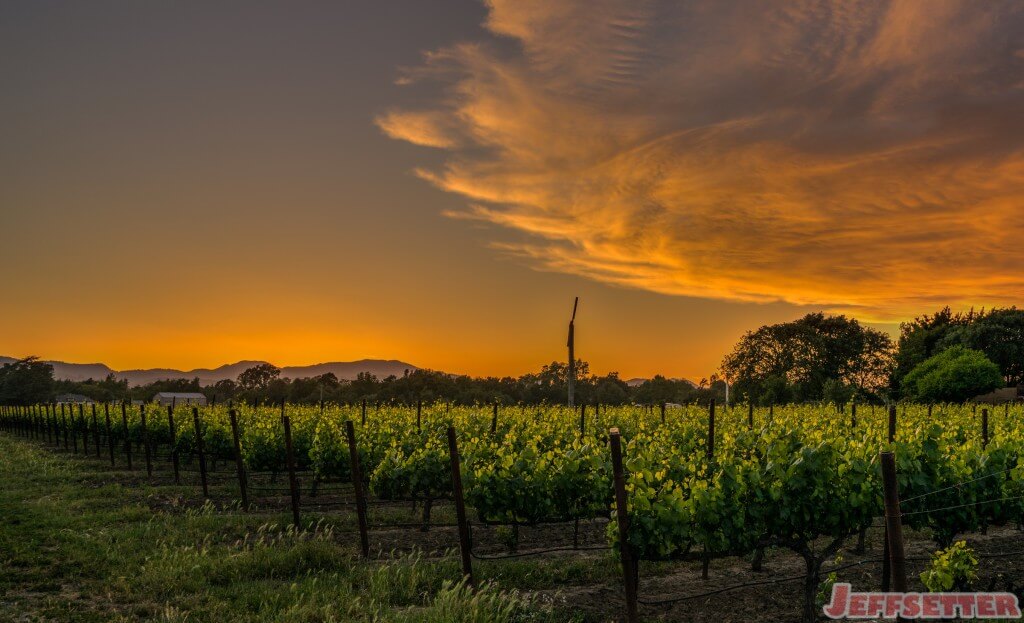 This past Sunday was an exceptional one for me and Mrs. Jeffsetter. It started with brunch at Bouchon. Followed by wine tasting at Corison, the patio at Farmstead, a tasting at Del Dotto and the views from Auberge du Soleil.
On the way back to our hotel we decided to take some photos of the area. Most photos didn't quite turn out. Just as we had given up, we turned the corner and saw this scene. The sun on the vines and clouds in the sky were a perfect exclamation point to an awesome day in Napa Valley.
Sometimes I wonder if I'll ever get sick of wine country. Then I see views like this and realize that would be impossible.